€228bn investor to avoid centres that require investment that does not benefit the local population
Dutch pension asset manager PGGM will not invest in any large Dutch data centres, such as those built recently by Google and Microsoft in the north of the country, as such investments no longer fit its sustainability policy, according to Koos Alfrink, head of digital infrastructure at PGGM.
Speaking at the IPE Real Assets & Infrastructure Global Investor Conference & Awards 2023 conference in Amsterdam on Thursday, Alfrink said: "A project like Microsoft's data centres in the north of the country would not be acceptable to us now for ESG [environmental, social, and governance] reasons, among others."
The main bone of contention for Alfrink is that even though huge wind farms were being built close to the data centres, the energy generated by these wind farms only benefited the data centres.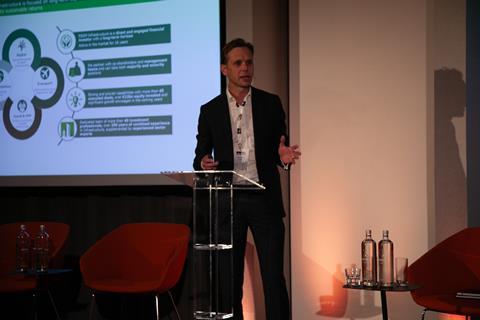 "Local residents do have to look at those windmills, but don't benefit from them in the sense that they do not receive any of the energy they generate," he said.
"This is not acceptable for us. A few years ago we might have thought differently, but times change. Now such an investment would no longer fit ESG policy."
PGGM, which manages €228bn of investments, currently has no investments in large data centres with a capacity of at least 100MW. "We have never invested in these, but for other reasons than ESG," Alfrink said.
"Such large data centres are often built specifically for one firm, such as Amazon or Google. Because of their size, they demand purchasing agreements with terms that are very favourable to them. For us, these are not always financially attractive enough."
PGGM does invest in a few smaller data centres in the Netherlands, including through the fibre-optic company Eurofiber, in which it has a minority stake. "We can continue to invest in such smaller data centres, also in the Netherlands," said Alfrink.
Dilemma
At the same time, the demand for data centres remains as high as ever, noted Alejandro López Delgado, head of infrastructure at Canadian institutional investor Caisse de dépôt et placement du Québec (CDPQ).
He said: "Currently, 5GW per year in data centre capacity is coming to the market. This requires €50bn of capex every year, and these are figures from before the AI revolution.
"Everyone is currently looking for additional data capacity. I have not seen such an acceleration in my career, and it's happening on a global scale. So it's pretty clear that the demand for data centres will vastly outstrip supply in the coming period. That makes data centres an attractive investment."
López Delgado also said he saw opportunities for investments in data centres in or near large urban areas. "Moreover, you don't always have to be extremely close to where that capacity is needed," he added.