Hines has acquired two logistics projects in Madrid spanning 31,000sqm for its European Value Fund 2 (HEVF 2).
Located on the industrial estate of Atalayuela, in the Vallecas district of Madrid, the two assets are adjacent to each other and have been acquired from a private investor and from ACCIONA's real estate division, respectively.
The first, a land plot which will be developed into a 21,000sqm shed, and the second will become a 10,000sqm turnkey facility. Both class-A facilities are targeting BREEAM Excellent certification.
Hines said it now owns and manages 2.4m sqm of logistics space across Europe, up from 1.3m sqm a year ago.
Paul White, senior managing director at Hines and HEVF 2 fund manager, said: "Atalayuela marks HEVF 2's second acquisition in Spain, following Valdebebas 125, the dynamic 31,000sqm residential-for-rent project located in one of the fastest growing districts of Madrid. We continue to see opportunity and value in both Spain and the logistics sector.
"Atalayuela's location is important, as we foresee strong long-term growth prospects for logistic assets in Madrid, particularly given the scarcity of new stock arriving onto the market. This project will incorporate class- A technical and environmental specifications and a flexible design for either a single or multi-tenant arrangement."
Vanessa Gelado, senior managing director and country head of Spain at Hines, said: "We are very pleased with these acquisitions, as it allows Hines to leverage its pan-European platform to develop critical infrastructure for the community of Madrid.
"We continue to expand our portfolio in Spain across all of our active sectors with a desire to go deeper into both the logistics and living sectors, particularly in strong locations such as this. Atalayuela has fantastic connectivity for last mile fulfilment and provides an opportunity to benefit from e-commerce distribution expansion."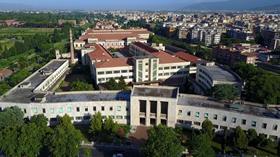 Hines has also committed €80m to the creation of a 16,000sqm modern student-housing scheme in Italy on behalf of a sub-fund of the value-add fund.
HEVF 2 Italy D, managed by Prelios SGR, will fund the development in the former Manifattura Tabacchi area of Florence, which is being regenerated.
The site is a rectangular modernist block built in the 1950s which was originally used as a sales warehouse and has been closed for 20 years.
The location is set to benefit from a new tram line that will link the Manifattura Tabacchi area to the centre of Florence by the end of 2024.
"This marks our first investment in this sector on behalf of HEVF 2 and the asset was acquired off-market showcasing our deep market knowledge, the strength of our European platform and, of course, our access to high quality assets," said White.
"It is in keeping with our conviction in the wider living sector and specifically that the student accommodation market will continue to attract institutional capital across Italy. The wider Manifattura Tabacchi scheme is one with fantastic potential for a mix of uses, and we expect this to have a beneficial impact on our investment over the long-term."
Mario Abbadessa, senior managing director and country head of Hines Italy, said: "We firmly believe that the creation of quality experiential spaces for students, will positively contribute to the evolution of a city like Florence.
"This project represents the third real estate project in Florence for Hines, after investments in Tornabuoni and Corso Italia, confirming Florence's ability to attract international investors and its significance as a cultural hub."
Giovanni Manfredi, CEO of Manifattura Tabacchi and managing director at Aermont Capital, said: "For Manifattura, Hines is the perfect investor, one that brings to the site a great wealth of experience and that shares our ambition of creating a new, contemporary, sustainable centre in Florence, which can complement the historic centre, in which students, artists, makers, and young creative minds can contaminate one another and innovate."