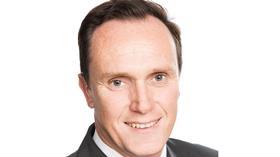 Whilst the pandemic may have caused disruption across most of the market, it brought a new lease of life to logistics real estate. The surge in online shopping led to an influx of investment in the sector and we witnessed record take-up numbers of logistics assets across both the UK and continental Europe.
Now that the pandemic is largely behind us, the logistics sector remains on a robust footing, with vacancy levels at an all-time-low across the continent. However, it remains to be seen whether emerging challenges such as rising interest rates, a drop in spending and increasingly stringent ESG requirements will have any negative impact on the golden goose of pandemic real estate.
The outbreak of COVID-19 proved to be an unexpected opportunity for logistics thanks to the boom in e-commerce during lockdowns. In fact, according to data from Savills, last year property investors in the UK spent an unprecedented £18.4bn (€21.5bn) on warehouse assets and the take-up hit an all-time high of 55.1m sqft, with Amazon accounting for 24% of that space. The picture was the same across Europe; according to a study from BNP Paribas, take-up increased by 29% across six major European logistics markets (Germany, UK, France, Netherlands, and Spain), whilst investment in industrial and logistics real estate rose by 51% from 2020 to 2021 to an enormous €65bn.
This positive outlook has continued into 2022 and logistics remains in a strong position. This is largely down to the fact there is still such a high demand for space, with average vacancy rates across Europe sitting at just under 2.3%. The take-up rate is also robust, currently 19.56m sqm across Europe, which is only a 2.2% decrease from last year. Whilst the profit warning from Amazon earlier this year led to questions around whether some logistics companies had begun to speculatively overdevelop, it appears that, for now at least, the demand is still alive and kicking.
Whilst logistics real estate is undoubtedly on a strong footing, there are still some challenges on the horizon. The first of which, of course, is current economic turbulence. The last few months have witnessed a huge hike in interest rates across the UK and the EU; in September, the European Central Bank announced a record 0.75% rise of Eurozone interest rates, whilst in the UK, the interest rate now stands at 3%, the biggest rise in over three decades. This of course is not good news for investors, as higher interest rates have a significant impact on yields and the value of portfolios.
However, like other real estate investment trusts (REITs) more broadly, logistics benefits from rental growth as a cushion to soften the blow of falling yields. With demand being higher than ever before, rents are rising at a rapid rate, growing at an average of 14.2% year on year across Europe in Q2. If rent prices continue to rise, as they are expected to with high development costs causing severe supply constraints, this will go some way towards mitigating the impact on the value of logistics investments. Nonetheless, if rents become unaffordable for occupiers, we may see an impact on take-up levels, particularly in areas closer to cities where land is sold at a higher premium.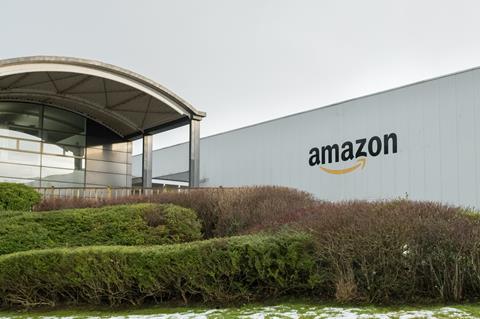 There is also the problem of the rising cost of living and energy bills and the subsequent squeeze on consumer spending. Whilst e-commerce may have flourished during the pandemic, last month, Amazon predicted a slowdown in sales over Christmas which led to a nearly 20% drop in its shares. Similarly, there have been predictions of a drop in spending for Black Friday, with one study, conducted by Wunderman Thompson, forecasting consumers across the world to cut their spending by as much as 50%. While it remains to be seen how much consumer spending will be impacted, it is safe to say that any drop in the current rate of purchasing will undoubtedly have a knock-on effect on the logistics sector. Indeed, some of this is already being seen with some small valuation drops and increasing rents feeding higher yields.
Perhaps one of the greatest challenges facing logistics is the pressure to decarbonise their operations. Investors are becoming more and more concerned with ESG credentials, and as the EU strives to become net zero by 2050 there is also increased government pressure on companies to reach sustainability standards. Some companies are already taking significant steps in this direction. For example, WDP, a REIT, has long been investing in fitting its warehouses across Europe with solar panels, whilst SEGRO is using low carbon materials and renewable energy sources in their new developments to reduce their carbon footprint by 42% by 2030.
However, whilst decarbonising is undoubtedly a positive move in the long run, for smaller, less wealthy companies it will come at a significant cost that many will not be able to sustain. There is also the issue of planning, with many planners across Europe cracking down on warehouse developments to prevent the negative environmental impact of urban expansion. This is not a huge issue at present, because many listed companies have a reserve of pre-approved land that will see them to continue to speculatively develop over the next few years. Nonetheless, if demand continues to rise at the rate is currently growing, a shortage of land may become a serious hindrance to logistics companies, particularly those not fortunate enough to have pre-approved planning permission.
In conclusion, whilst logistics real estate is currently in a strong position thanks to the surge in demand for space across both the EU and the UK, we will have to wait and see what the next few months have in store with rising interest rates and a predicted impact on consumer spending. Rental growth should help logistics weather the storm of yield increases, whilst the pre-approved land banks that many listed companies are currently sitting on should mitigate against the shortage of space in the immediate future. The real challenge, however, will emerge over the course of the next decade when stricter ESG requirements will put logistics companies to the test and their ability to decarbonise will determine whether they sink or swim.