Research from Preqin shows larger fund managers with track records are benefiting from a flight to quality. Andrew Moylan reports on a polarised market.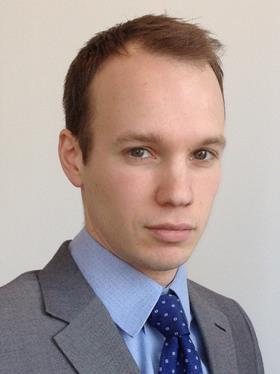 Sentiment in the private real estate sector has been steadily improving over recent years, as managers and institutional investors grow in confidence. In 2013 private real estate funds made more commitments than in any other year since 2008, while fund managers deployed $167bn (€122.4bn) of equity between January 2012 and June 2013. These firms are also exiting many of their current investments and more capital is being distributed to investors, which should further improve fundraising in 2014, as this capital is redeployed in real estate.
"With so many fund managers in the market… it is clear that there is not sufficient inves- tor appetite for all funds to be raised successfully, and fund managers will have to work harder than ever to achieve their goals"
Fundraising improved during 2013, with $76bn raised by closed-end, private real estate funds holding final closes during the year, which was an increase on the $67bn raised in 2012 and the $64bn raised in 2011. Firms closing funds during the 2013 included Lone Star Funds raising a combined $12bn for Lone Star Real Estate Fund III and Lone Star Fund VIII, while Brookfield Asset Management raised $4.4bn for its Brookfield Strategic Real Estate Partners and Starwood Capital Group closed its Starwood Distressed Opportunity Fund IX on $4.2bn.
While more capital was raised in 2013 than in 2012, the number of funds to reach a final close fell from 224 in 2012 to 162 in 2013. The average closed fund size increased from $332m in 2012 to $511m in 2013. It seems that more capital is being placed with fewer fund managers, with investors seeking to invest with managers with proven track records and experience.
The polarity between more and less experienced fund managers has increased in the past 12 months, as many investors look to place their capital with firms with proven track records. Managers that have raised at least nine funds previously came to account for a larger share of total capital raised in 2013 – 44% compared with 27% in 2011. At the other end of the spectrum, the proportion of capital raised by first-time fund managers has decreased year-on-year since 2011, from 18% in 2011 to just 7% in 2013. Consequently, first-time fund managers are more likely to continue to find real estate fundraising particularly challenging, with more experienced managers taking an increased share of capital.
North America is the main focus for private real estate funds closed in 2013. Some 108 funds focusing on the region closed, raising a total of $53bn. Europe-focused funds have raised less than a quarter of this amount, with 25 funds closed raising an aggregate $10.8bn, and 22 real estate funds focusing on Asian investments have closed on a total of $10.7bn. The proportion of capital accounted for by North America-focused funds has increased significantly, from 51% in 2008 to 69% in 2013, with Europe accounting for 14% of the total capital raised in 2013, compared with 33% in 2009. This might be the result of the faster economic recovery in the US, where many US-based investors are choosing to invest more capital domestically, rather than abroad.
Higher-risk strategies dominated the fundraising environment for private real estate funds closed in 2013, with opportunistic and value-added funds accounting for 67% of total capital raised during the year. This is a significant increase from 2011, when opportunistic and value-added funds accounted for 50% of aggregate capital raised.
Specifically, in 2013, 54 opportunistic funds reached a final close on an aggregate $35.4bn, and 50 value-added funds closed on a total of $15.8bn. This increase in fundraising for value-added and opportunistic strategies reflects a greater appetite for risk among institutions,
along with concerns surrounding the pricing of core assets. This is further demonstrated by the relatively low level of fundraising for closed-end funds focusing on core investments in 2013, with only 10 funds closing on an aggregate $2.4bn.
Competition in the closed-ended, private real estate fund market remains strong, with 451 funds currently being marketed, targeting $150bn in capital. Despite signs of increasing investor appetite for private real estate, with such a large number of funds available it is difficult for managers to stand out from the crowd.
The level of fundraising competition is demonstrated by the 48% of funds that have already been in market for more than 18 months. With the average time taken for funds to reach a final close in 2013 at 19 months, funds that have already spent more than two years on the fundraising trail are likely to find it challenging to reach a final close.
Even though there are signs of investor appetite for private real estate improving, managers need to cast their net wide and get in front of the right investors, as the majority (59%) of institutions do not expect to make new private real estate fund commitments this year. However, the largest investors are the ones most likely to be active, with 59% of private real estate investors with around $10bn planning new commitments over the coming year.
While not all investors are planning commitments, those that are planning to be active will put significant amounts of capital to work – 65% of active investors will commit to at least three funds in the coming year.
In the medium to longer term, the outlook is certainly positive, with 55% of investors below their target allocations to real estate, and 31% of investors expecting to increase their allocations to the asset class over the long term. This means there is a large amount of capital that could flow into the asset class as investors move closer to their target allocations.
Fundraising will continue to be challenging in 2014. A large number of funds will be marketed and capital will be increasingly concentrated among the largest players. Many institutional investors are planning to invest a large amount of capital this year.
There is likely to be further growth in fundraising this year, and many fund managers will be very successful. With so many fund managers in the market, however, it is clear that there is not sufficient investor appetite for all funds to be raised successfully, and fund managers will have to work harder than ever to achieve their goals.
Andrew Moylan is head of real assets products at Preqin
Supporting documents
Click link to download and view these files