The European life-sciences real estate sector, particularly in the UK, is witnessing significant growth and becoming a bigger part of institutional investors' portfolios, according to analysis by Aviva Investors.
The report, authored by Jonathan Bayfield, director of European real assets research and strategy, says: "Propelled by the rise of the biotech industry, which needs R&D and manufacturing facilities – especially in the so-called 'Golden Triangle' that links London with the universities of Oxford and Cambridge – the sector is attracting domestic and global capital."
Aviva Investors has pointed to its planned development of Chesterford Research Park, with its joint-venture partners, as a sign of the sector's growth in the UK. Chesterford Park, which occupies 250 acres south of Cambridge, is home to companies like pharmaceutical giant AstraZeneca as well as smaller start-ups linked to Cambridge University.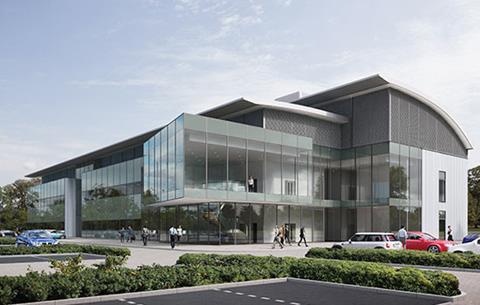 In 2021, Singaporean sovereign wealth fund GIC invested in the UK, buying a £160m (€186m) stake in the Oxford Science Park.
In total, £339m of assets were bought and sold in the Golden Triangle in the first quarter of 2023, an increase over the same period in 2021 and 2022 despite the challenges posed by rising interest rates.
The sector could still continue to show an uplift as new research from global property adviser Knight Frank shows that the UK's life sciences Golden Triangle, requires more than 1.8m sqft of new lab space to satisfy active requirements.
Demand for space is set to grow in the coming years in line with the increased recognition of the importance of life-sciences and innovation sectors to the UK economy, Knight Frank said.
In May, the UK government announced a £650m package to support the growth of life-sciences and innovation sectors as part of its commitment to transform the UK into a "science superpower".
Knight Frank said that additional reforms to pension investments unveiled by Jeremy Hunt, chancellor of the exchequer, could unlock over £50bn over the next decade for investment in high-growth sectors and companies, while foreign direct investment into UK R&D projects is at a record high.
In addition to COVID-19, over the longer term ageing populations in developed economies are expected to provide a further structural tailwind for the life-sciences sector. As people age, there is an increasing need for medical care and new treatments.
"No wonder, then, total expenditure on pharmaceutical R&D is expected to rise at a compound annual growth rate of 2.6% between 2021 and 2028 to $285bn," according to Aviva Investors.
The analysis also points out that the European life-sciences sector is seeing growth, especially in emerging clusters around leading universities and hospitals in countries such as France, the Netherlands and Switzerland.
Locations such as Paris, Stockholm, Munich, Greater Amsterdam and the Medicon Valley cluster in Copenhagen-Malmö appear likely to offer opportunities as the market develops, according to the analysis.
Aviva Investors said there are also likely to be opportunities in some of continental Europe's smaller cities including Aarhus in Denmark, Uppsala in Sweden, Leuven in Belgium and Heidelberg in Germany, but a "crucial factor will be the strength of academic institutions".
To read the latest edition of the latest IPE Real Assets magazine click here.