As part of plans to create a carbon-neutral global real estate portfolio over the next couple of decades, Dutch pension fund capital is helping push the net-zero agenda in the US housing market.
Bouwinvest Real Estate Investors, a subsidiary of Dutch pension BpfBouw, has joined forces with Man Global Private Markets (GPM) to build around 1,000 net-zero-energy homes across the US in the coming years.
Thanks to Bouwinvest's ambition to reach carbon neutrality for its €15.5bn real estate portfolio by 2045, the first project of the joint venture is thought to be the first institutionally-backed, net-zero-energy build-to-rent single-family rental community in the US.
The homes in Charlotte, North Carolina, will have a Home Energy Rating System target score of zero, where the renewable energy produced by rooftop solar panels is equal to the annual energy usage. The properties will also be Energy Star-certified (or equivalent) and include items such as energy-efficient building materials and heating and cooling systems, electric-vehicle charging ports, low flow water fixtures, LED lighting and low maintenance yards.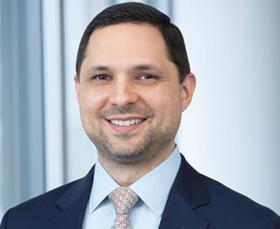 "This is the first JV of its kind in the US," says Anthony Cazazian, head of US residential real estate at Man GPM. "Whilst what we are doing represents only a small pin prick in the US residential market, we think we are very much being leaders. I'm hoping we will have a broader impact, creating awareness and building a path for others to follow."
Cazazian says the "DNAs of our two organisations aligned extremely well", with Bouwinvest "a global leader in sustainable real estate" and Man Group having "a heritage of finding innovative solutions for complex problems". He adds: "This kind of development is very much at the frontier in the US, whereas in Europe many real estate companies have greater experience including our chosen partner."
Bouwinest invests globally on behalf of BpfBouw, often through joint ventures, but also manages a series of property funds in the Netherlands that include other third-party investors. It manages about 14,000 Dutch residential assets worth some €7bn.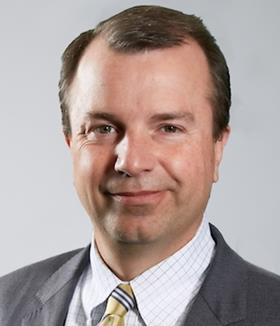 "We are very much focused on owning energy-efficient, sustainable assets for the long-term," says Bert van den Hoek, senior portfolio manager for North America. "By 2045, we are aiming to reach a near carbon-neutral profile for our homes [and have] already applied circular construction techniques and have been looking into using appropriate materials such as timber."
Van den Hoek was hired to lead Bouwinvest's New York office, which was opened in 2020 to work more closely with joint venture partners in North America.
"We were looking for a suitable partner in the US to invest in sustainable housing with," he says. "We looked at a lot of potential partners but chose Man GPM because they stood out for their ingrained culture of energy efficiency."
Van den Hoek adds: "Our client is the Dutch pension fund for the construction industry, and sustainability is very important for them. It also has to be said that we are very long-term in our approach to investment, looking at something like 20 to 30 years in our time horizons."
Last year, Man Group committed to net-zero greenhouse-gas emissions for all its investment portfolios by 2050, and all of its existing build-to-rent homes in the US have been Energy Star-certified since 2018, meeting performance standards set by the Environmental Protection Agency.
Man GPM has been investing in build-to-rent developments since 2014, including 13 self-contained, purpose-built rental communities, investing more than $7bn (€6.12bn) in equity and debt over that time.
The Bouwinvest joint venture will look to build 1,000 homes across the southern US in the coming years. "We are looking at the south and the mid-west, because these kind of homes tend to work best where the sun shines because of the role of solar panels," says Van den Hoek.
"Build-to-rent is a particularly interesting sector for us as it is a market that is growing rapidly in the US," says Cazazian. "There is very much a shortage of housing inventory, and we are definitely allocating to this area. Build-to-rent is an important focus for many of the large real estate players.
"Consumers in the US are increasingly focused on healthier living, and for US consumers that means being very conscious of your environment. Sustainability is part of this and is increasingly what consumers are looking for."
Cazazian declines to comment on any involvement by the Charlotte municipality, but did say: "In terms of the outlook for sustainable housing in the US, the attitude of municipalities is evolving and showing a lot of interest in what we are doing.
"It will certainly help where local authorities facilitate projects. In the future, we may well partner with local municipalities, bringing projects like this to their attention."