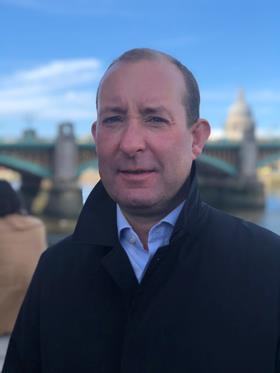 Tim Sankey, who joined Border to Coast Pension Partnership as head of real estate just over a year ago, has left to lead the European separate-accounts practice at property fund manager AEW.
Border to Coast, which is in the middle of launching pooled real estate funds for its 11 local government pension schemes (LGPS) members, confirmed to IPE Real Assets that it was recruiting for a full-time replacement.
When he was appointed in late-2020, Border to Coast said Sankey would lead the development of its real estate offering, including a global property fund of funds and direct UK property fund, which would be launched in 2022 and 2023, respectively.
A spokesperson said Border to Coast still intended to launch the two vehicles within that time frame.
The global fund of funds, which is to be launched first, is being led by portfolio manager Paul Campbell.
AEW said it had appointed Sankey as head of separate accounts in London. He will lead the team that focuses on clients with large real estate portfolios across the UK and continental Europe.
Sankey previously spent 16 years at Aberdeen Asset Management (now Abrdn), managing real estate funds and separate accounts for UK and international investors.
Rob Wilkinson, CEO of AEW, said: "Separate accounts are an integral part of our service offering at AEW, as we continue to put our clients at the forefront of our efforts and provide them with innovative investment solutions within the European real estate sector.
"With his extensive experience in fund, investment and asset management, Tim will play a key role in advising and delivering results for our clients, as well as continuing to grow this business."