Fund-of-funds managers effectively face a regulatory 'double-whammy' thanks to AIFMD. Melville Rodrigues explains.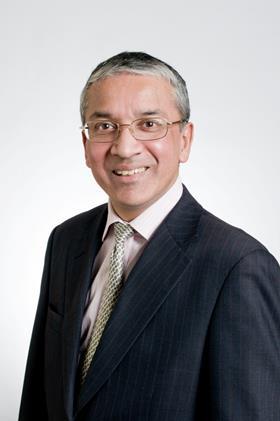 The Alternative Investment Fund Managers Directive (AIFMD) will have an extensive impact on managers of alternative investment funds. In particular, there will be a double-whammy business effect on managers of fund of funds (FoF) that invest in real estate funds.
Many FoF managers will need to be authorised under the AIFMD by 22 July 2014, and this will combine with FoF managers having to explore operating efficiencies in monitoring the underlying real estate funds. Although AIFMD aims to enhance investor protection, investors in FoFs will be concerned that the greater protection will result in an erosion of investment returns.
"In the context of EU FoF managers being authorised, they must focus on AIFMD compliance at FoF level and this is linked to compliance by the underlying real estate funds"
FoF managers that are based in the EU and promote funds to, or service, EU investors will generally need to be authorised under AIFMD. However, many managers based outside the EU will be able to promote to investors in many EU member states through national private placement regimes, which will, in most cases, remain until 2018.
The key criteria for determining whether EU FoF managers fall within scope of AIFMD include the following.
• The FoF is an alternative investment fund (AIF) for AIFMD purposes, defined as a 'collective investment undertaking' that raises capital from a number of investors with a view to investing in accordance with a defined investment policy and is not an Undertaking for Collective Investment in Transferable Securities (UCITS). An AIF may be open-ended or closed-ended and take any legal form, although a FoF managed account servicing a single investor should, generally, fall outside this definition. In addition, joint ventures or other club arrangements in which the participants are actively involved in strategic management of the arrangements are excluded.
• The FoF manager is responsible for portfolio and/or risk management of the AIF FoF.
• The assets under management exceed €100m with gearing or, for closed-ended funds, €500m without gearing (provided it has no redemption rights exercisable during a five-year period following the date of initial investment). Limited grandfathering provisions apply to closed-ended FoFs and other funds which expire prior to 2016 or are fully invested by 2013.
In the case of FoF falling within the scope of the AIFMD, the FoF manager should apply to its domestic regulator and be authorised before promoting an AIF FoF or, in any event, should be compliant by 22 July 2014. Regulators recommend submitting applications as soon as practicable to achieve authorisation. When applying, the FoF manager needs to demonstrate its capacity to comply with AIFMD requirements and this relates, in part, to compliance with AIFMD by the FoF's underlying fund investments.
In addition, the FoF manager needs to fulfil AIFMD capital requirements, which are €125,000 for an externally managed FoF and €300,000 for one that is internally managed. For an externally managed FoF, these sums increase where the AIF assets under management exceed €250m when they become equal to €125,000 plus 0.02% of the amount above £250m. A FoF manager will also need to ensure it has sufficient additional funds in place to cover 'professional liability risks'.
In the context of EU FoF managers being authorised, they must focus on AIFMD compliance at FoF level and this is linked to compliance by the underlying real estate funds. There are a number of important issues.
Each FoF will need a depositary that is respon- sible for safekeeping the FoF's assets, monitoring the FoF's cash flows and, in some circumstances, verifying ownership of the FoF's assets. The depositary will also oversee certain administrative functions, including the subscription and redemption of FoF units and the calculation of net asset value (NAV). In terms of verification, the FoF depositary will need to be satisfied that the FoF has good title to the underlying funds and, where underlying fund units are acquired via the secondary market, the seller provides requisite representations and warranties.
The depositary has to adopt a look-through approach to the underlying real estate funds, unless one of the following exemptions apply: the funds have themselves appointed depositaries that provide ownership verification and record-keeping functions for their assets; the FoF/FoF manager has no direct or indirect control over the underlying real estate fund.
FoF managers should be identifying a depositary that will enable their FoFs to operate efficiently, and assess the implications of having to look through to the underlying funds. Given these implications, it may be that FoF managers will prefer to invest in real estate funds that are capable of falling into one of the exemptions.
FoF managers are required to report specified information to FoF investors as well as providing periodic disclosures. The pre-sale disclosures include the FoF's investment strategy and objectives, latest NAV and historic performance, as well as valuation procedure and pricing methodology. Periodic disclosures – both to investors and the regulator – include the FoF annual report, liquidity arrangements and risk profile, with a particular reference to leverage. There are also disclosure requirements when the FoF manager is looking for the FoF to transact, as well as having regularly to update a business plan consistent with the duration of the fund and market conditions. FoF managers should ensure that there are efficient flows of information from underlying real estate funds, and that this information is in a consistent and suitable form.
FoFs should identify conflicts of interests involving the FoFs and implement controls to prevent, monitor and disclose conflicts to FoF investors, including treating all investors fairly. This may have an impact on a FoF committing to an underlying fund which is associated with the FoF manager.
FoFs should consider the relevant remuneration provisions for their senior managers. In all cases, an AIFM's senior management should be remunerated in accordance with policies consistent with the FoF's risk profile and lifecycle. The regulator will require large FoF managers to establish a remuneration committee.
Some FoF managers will also be subject to tougher pay rules as individuals. Whether or not these apply principally depends (in the case of an AIFM of leveraged funds) on the assets under management (AUM) of the relevant AIFs exceeding £1bn, but the structure and risk profile of the AIF and AIFM can also be relevant. If the tougher rules apply (although there are transitional provisions ensuring that only remuneration for the first full performance year after the manager is authorised as an AIFM manager is caught), at least 50% of variable pay for senior managers should normally consist of FoF units and at least 40% of variable pay must be deferred over three to five years, with clawback arrangements in place until vesting.
Non-EU FoF managers can continue until 2018 to promote AIF FoFs to EU investors under the private placement rules for each EU member state if complying with pre-sale disclosure, reporting and other transparency requirements – albeit several member states have recently tightened the rules. The private placement rules are expected to apply until 2018. Many non-EU countries are now in negotiations and are expected by 2015 to formalise co-operation agreements with EU member states. On the basis of the co-operation agreements being formalised, the non-EU FoF managers will be entitled to promote and service EU investors in accordance with equivalent regulations to those which apply to EU FoF managers.
Melville Rodrigues is a partner at CMS Cameron McKenna