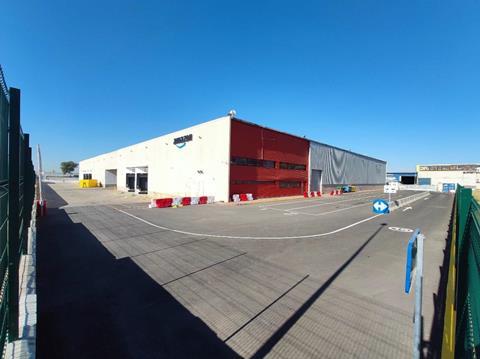 The Teacher Retirement System of Texas (TRS) and Israeli insurer Migdal Insurance are committing €150m to AEW to create Spanish logistics investment platform RELOG.
AEW will work with local operator Vega Partners to invest in infill and last-mile logistics assets close to urban populations.
RELOG and AEW are stakeholders in Vega Partners, recently founded by Juan-Carlos Ortega, formerly director of industrial and logistics at Neinver, and Alain Chetrit, who previously led Colony Capital's Spanish business.
RELOG will invest in both income-producing assets, properties with value-add potential and new developments around Spain's major cities including Madrid, Barcelona and Valencia, as well as smaller but "strategically important locations".
Nikos Koulouras, head of investments for private equity funds at AEW, said: "Beyond Madrid and Barcelona, we are seeing increased occupier and investor interest in markets such as Valencia, Seville, Malaga and the Basque Country."
The initial commitments provide about €400m of investment capital and RELOG has already made its first acquisition, purchasing a 9,200sqm asset in Alcala de Guadaira, 10km from Seville city centre.
The facility has been fully refurbished by Amazon, which has occupied the space since 2020, and includes a 25,000sqm plot of land where a further 10,000sqm of logistics space could be developed.
"With the expectation that occupiers will need further space close to major conurbations and last-mile destinations, our ambition is to scale RELOG as quickly as possible to meet this demand whilst generating sustainable returns for our investors," said Koulouras.
"The acquisition we have made in Seville is the first step towards achieving that goal and we are already progressing a strong pipeline of further opportunities."
Ortega said: "It is a great honor and at the same time a great responsibility to be backed by institutional international investors of such standing as AEW, TRS and Migdal. We want to thank them for trusting in our vision and in our long-time experience both in managing and investing in different asset classes and situations across Spain.
"We believe that, with their support, we will be able to build a unique logistic platform in Spain. Spain's fantastic momentum with the potential we see in the logistics sector lead us to think that it will be the first of many other real estate strategies.