Proposed mergers of shopping mall REITs appeared to go off the rails in April, but the shift may yet prove to be the precursor to more consolidation
In just a few days in April, the headline-grabbing shopping centre mergers that were announced at the end of 2017 unwound in spectacular style. First, French mall giant Klepierre stepped away from its tentative and clearly unwanted interest in Franco-UK REIT Hammerson. And then Hammerson itself backed out of its planned acquisition of UK/Spanish shopping centre specialist Intu.
That leaves the ongoing merger of Unibail-Rodamco and Westfield – which will combine two of the industry's three biggest shopping centre players – and a great deal of uncertainty about what happens next for the listed retail property industry.
The withdrawal of Klepierre's arm's-length £5bn (€5.7bn) approach for Hammerson was not a great surprise, given that it was rebutted by the Hammerson board. Such deals are notoriously difficult to push through when the incumbent management are so resistant and, with a raft of mid-sized European shopping centre groups potentially ripe for acquisition, Klepierre has opted for prudence over opportunism.
By contrast, Hammerson's £3.4bn bid for Intu was a mutually-backed proposal and the two companies have each announced robust results. Intu has expanded its UK portfolio and is developing several of its centres, while expansion into Spain includes huge development plans for Malaga. Hammerson, having decoupled its offices portfolio, has concentrated on flagship shopping centres in the UK and France.
Yet, Hammerson CEO David Atkins' assertion that the UK is not over-retailed and that the merger made sense did not play well with shareholders. Such a deal would have seen the portfolio revisited, with significant sell-offs, but concern over the current health of UK rattled stakeholders. The stream of bad news about failing UK retailers – Toys R Us, Maplin, Carpetright, Mothercare, New Look and Homebase – hardly helped Atkins' case.
As a result, the board of Hammerson abandoned its planned buyout of Intu after weeks of pressure from shareholders. Hammerson's directors said they believed the deal was "no longer in the best interests of shareholders", blaming the deterioration in the UK retail property market and concerns about a lengthy merger process. Clearly piqued, Intu's board confirmed on 25 April that it would abandon a shareholders' meeting to vote on the merger.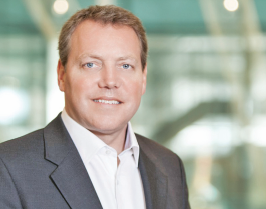 Atkins conceded: "It is clear that the heightened risks to the Intu acquisition now outweigh the longer-term benefits. We have a clear strategy that has delivered consistent, strong returns on a standalone basis."
The aftermath should prove a catalyst for change. Klepierre's primary motivation for acquiring Hammerson appears to be scale. Itself a pan-European giant – and 28% owned by US mall giant Simon Properties – it does not want to see Unibail-Rodamco and Westfield create an unopposed behemoth. In a twist of fate, Simon had been keen to buy Intu [then Capital Shopping Centres] in 2011 and was furious when it was rebuffed in a deal that saw Peel Group and Intu join forces, bringing Manchester's Trafford Centre within the portfolio.
The first move has come from activist hedge fund firm Elliott Capital, which has bought a 1.5% stake in Hammerson. The investment firm, which managers over £24bn in assets globally, is renowned for forcing changes at the top level of some of the world's biggest companies. Two years go, Elliott Capital increased its stake in Poundland to 22.7%, meaning that it could single-handedly block a takeover by Steinhoff, forcing the South African group to raise its offer from £597m to £610m.
Yet, Europe's shopping centre market is packed full of mid-sized companies. Most specialise in one or two key markets or a European region, and consolidation seems inevitable. The drivers are scale and mall profile. The decade-long fallout from the global economic downturn has led mall owners, many of whom owned diverse portfolios, to focus on what they see as their key strengths, whether they are community malls or destination flagships. There is plenty of scope for rationalisation and for broader platforms to be created, primarily as a way of giving retailers access to multi-store openings in specific markets.
Things are not much quieter in the US. Several large institutional investors, including California Public Employees' Retirement System and Australia's Future Fund, are reported to be joining Brookfield's acquisition of listed mall owner GGP by investing $4bn (€3.3bn) in portions of itss retail portfolio. In March, Brookfield announced that it would swallow up the rest of the firm for $23.50 a share in a deal – initially pushed back by GGP – expected to close later this year.
GGP, formerly known as General Growth Properties, controls hundreds of shopping malls in the US. Toronto-based Brookfield Property Partners increased its ownership stake in GGP to about a third in a $1.7bn transaction in 2011 and steered the REIT out of an earlier bankruptcy.
The listed market is in a state of flux. Acquisitions will undoubtedly reshape the US and European retail property markets, while a host of malls may become available in the shake-out. Despite the travails of the physical retail environment, there is an increasing confidence among retailers that stores-based trading has a viable and profitable future. The jockeying to determine who is best placed to own and operate the next generation of malls has only just begun.