The latest edition of IP Real Estate looks at the latest thinking on global valuations. Richard Lowe considers their importance for the asset class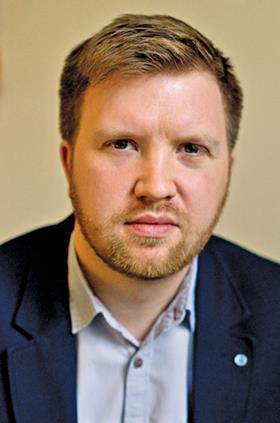 Real estate markets are attracting vast amounts of global capital, but monetary policies are skewing asset allocations and the phenomenon will not last forever. Property still has a job to do in terms of increasing transparency and accountability. It is a fairly unique challenge (one also shared by infrastructure) for an asset class characterised by illiquidity and heterogeneity, but an important one all the same.
Valuations are central to the issue. While individual real estate assets and markets differ markedly across the world, so do valuation practices. How can real estate be integrated into global allocation models, if there is so much inconsistency?
Steve Williams, former RICS president, sets out the prognosis for the creation of global valuation standard. The concept has proved divisive for some time – proponents argue it is a crucial objective, others say it will never work. Williams considers the latest thinking in this area that could point to some form of middle way.
At the two ends of the spectrum sit the UK's mark-to-market approach and Germany's 'sustainable value' method, which tends to smooth away market volatility.
The Netherlands falls somewhere in the middle, but institutional investors there are asking serious questions of the 'smoothing effect' caused by relying on annual, rather than quarterly appraisals. The effect has potentially disruptive implications for asset allocation, since it may under or overestimate risk. It came to the attention of the Dutch central bank, which demanded to know why property losses following the global financial crisis failed to show up earlier in portfolio valuations and why the risks were not more apparent.
It is topical given the new rules coming in next year regarding coverage ratios for Dutch pension funds. Boris van der Gijp and Paulus van Wetten argue the case for moving to quarterly valuations and transaction-based data. An initiative for Dutch institutions to share transaction data via real estate data foundation StiVAD will form an important part of this endeavour.
It also coincides with the launch of new transaction-based indices for Europe from DTZ, which the company says will provide investors with more timely measurements.
All of the above will help improve transparency in the asset class. But there are other areas that could be tackled. Industry labels such as core, value-added and opportunistic are important for differentiating between the levels of risks associated with different investment strategies.
But here, here and here, we look at how these style labels might not be serving the cause of transparency very well. In fact, they could be misleading investors and be proving unhelpful for risk management.