The collapse of Carillion should have a limited effect on institutional investment in UK infrastructure. Political uncertainty is a bigger concern
With hundreds of UK infrastructure projects being run through private companies, should institutional investors be concerned about the collapse of Carillion?
It has raised questions about private finance initiative (PFI) contracts.
There are currently over 700 operational PFI and PF2 deals, with a capital value of around £60bn (€67.9bn). Annual charges for these deals amounted to £10.3bn in 2016 and 2017.
But the salient point for institutional investors that support some of these projects through financings and equity acquisitions is that the issue with Carillion is more specific to the company and not necessarily a reflection of PFIs, their successors (PF2s) or public-private partnerships (PPP) as a whole.
Just after Carillion went into liquidation, an infrastructure investor International Public Partnerships (INPP) said it did not believe the liquidation was likely to have a significant effect on the valuations of its investments.
Carillion provides facilities management services to around 3% of INPP's portfolio. INPP told shareholders it had been aware for some time of the issues affecting Carillion and had "developed contingency plans accordingly". It said: "The liquidation of Carillion is also in some cases an event entitling project lenders to 'lock up' distributions from projects where they have guaranteed the performance of the facilities management services."
Another listed group, HICL Infrastructure, activated its contingency plan. HICL said it was working to secure permanent replacement facilities management services providers. Carillion provided facilities management services to 10 of the PPP project companies in which HICL is invested, representing around 14% of portfolio value.
Likewise, John Laing Infrastructure Fund (JLIF) said it was continuing to work on "implementing its contingency plans to replace Carillion" as facilities management provider on the nine JLIF projects and expected this to occur on similar terms to the existing contracts within the projects. Despite anticipating minimal service disruption, JLIF said it initially expected additional advisory and transaction costs in respect of the appointment of replacement facilities managers to cost £3m in aggregate. The company assured shareholders that Carillion's liquidation should have no material impact on the company or its dividend policy.
Declan O'Brien, a senior research and strategy analyst at UBS Asset Management, says the Carillion default should not have a major impact on how investors view the risk of PFIs and PPPs.
O'Brien explains that there are two parts to Carillion's contracts: the construction and the operational. The bulk of PFI/PPP projects in the UK were financed between 2006 and 2008, so most projects built by Carillion will now be in operation, meaning Carillion would only need to be replaced where it was the facilities management provider.
The operational side is the big part of Carillion's business, O'Brien says. Carillion provided soft and hard facilities management services.
O'Brien says PFI/PPP projects are structured to withstand a certain level of cost overrun and delays, and typically covers the replacement of the contractor.
Assuming the projects in construction phase are structured robustly and the contractor replacement process is relatively smooth, investors would not be expected to incur losses; however, ratings could be downgraded, O'Brien says.
Carillion was also part of Aberdeen Roads, a consortium made up of Carillion, Balfour Beatty and Galliford Try.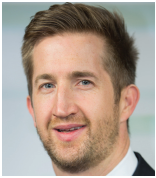 The consortium was awarded the contract to build the Aberdeen Western Peripheral Route/Balmedie to Tipperty (AWPR/B-T), one of the largest infrastructure projects in Scotland. The new road was expected to open in winter 2017/18.
Carillion's liquidation has led S&P Global Ratings to place the 'BBB-plus' long-term rating on the senior secured debt issued by Aberdeen Roads on CreditWatch negative. The ratings agency defended its decision by saying the compulsory liquidation "could trigger an event of default" on the rated debt issued by Aberdeen Roads unless certain conditions are met.
It also said there is a risk that Carillion's liquidation "could cause disruption to works on the ground" unless the other members of the joint venture step into the role in a timely manner.
O'Brien says equity investors would be first to incur losses – that is, if they needed to put up more money. However, debt investors would only incur a loss if the project defaulted.
For operational projects, the facilities managements contracts are designed to facilitate a replacement contractor, but replacing Carillion could result in higher costs for the project if the replacement contract fee is higher than Carillion's.
In the unlikely event that a provider fails to deliver on an operational project, another provider will step in, says O'Brien. For construction-phase projects, this could cause delays and increase costs, but the protection in the structure through third-party liquidity, such as performance bonds, should protect investors from losses in reasonable scenarios.
O'Brien says a typical structure, which enables replacement or a counterparty stepping in, should cover reasonable scenarios such as an orderly contractor replacement. "If the structure is not typical then an investor could suffer losses."
PFIs are typically structured to withstand certain events such as a contractor default, in the form of an insurance policy, and this "particular default shouldn't have any major impact on investors' risk view of PFIs more generally", says O'Brien.
It will only have an impact if there's a mass downgrade, "but there aren't a lot of construction projects to cause a mass downgrade", he says. "A couple of downgrades shouldn't change the perception investors have regarding the overall risk of PFI projects."
The construction industry is generally suffering from tight margins. Georg Inderst, an independent consultant, says the sector is heavily indebted, and that low productivity is a problem. "There is also the issue with low technology and they rely on cheap labour, which makes it less competitive with other countries over the longer term," he says. Construction companies need to modernise and upgrade, Inderst says.
The collapse of Carillion raises questions about the auditing process and corporate governance. Inderst says: "Why did only a few analysts spot the problems earlier? How effective are corporate governance principles by institutional shareholders in practice?
"Surely Carillion doesn't help. It won't help restore or improve confidence."
With disruptions from Brexit and a potential Labour government (the party is talking about a desire to renationalise infrastructure), the political environment does not help psychologically, says Inderst. The UK used to have a comparatively good reputation as an infrastructure investment destination but this is being put at risk, he says.