IP Real Estate first published its Special Issue on real estate debt at the beginning of 2012. It has since tracked what is, in effect, the emergence of a new institutional asset class in Europe.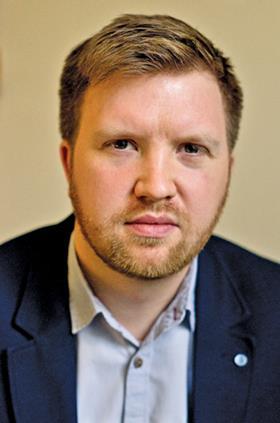 In the first edition, now three years ago, I noted that debt – especially that backing property – had become a dirty word in the aftermath of the US sub-prime and global financial crises. Today, lending activity is seen as an important part of global real estate's post-GFC recovery. The return of lenders – both in the form of banks and 'alternative' players like insurers, debt funds and pension funds – is largely seen as a positive development for all concerned.
The rise of the institutional debt fund in Europe was initially fuelled by the promise of returns comparable to core real estate investments but with an added downside protection. The expectation was that pension funds would pile into the gap left by retreating banks, as they spotted one of those once-in-a-generation, 'no-brainer' investment opportunities. This would also lead to Europe's debt markets being fundamentally reconfigured, ending years of bank dominance.
But it was a slow burn among pension funds – most notably because real estate debt was an awkward fit in traditional asset allocation models, being neither strictly real estate nor fixed income. It was a headache for asset allocators.
And before billion-dollar debt funds could be raised, banks returned with a vengeance, ending any predictions for a wholesale transformation. The risk-adjusted returns are also no longer 'too good to be true'.
But, critically, they are still attractive in the grand scheme of things, as are property investments in general. And the signs are that pension funds are allocating. More institutional investors surveyed by IP Real Estate are already invested in the asset class – for the first time since we began canvassing in 2011.
AXA Real Estate is Europe's largest alternative lender in the property markets. And it is interesting to note that most of the third-party capital invested in the insurance-owned asset manager's lending platform is coming from pension funds rather than insurers, as Charles Daulon du Laurens reveals.
Germany's largest pension fund group BVK has been making its own furrow into real estate debt markets in recent years, having built up the in-house expertise to become a direct property lender. In the same article, Constantin Echter tells IP Real Estate that the pension fund is in for the long haul – to coin the cover's headline – and not just investing in real estate debt "because of the low interest rate environment". He adds: "It will always be part of our portfolio".
The question remains how significant real estate debt will become in institutional portfolios.