The COVID-19 crisis is not expected to put the brakes on the ESG movement
When a crisis hits, business sectors – much like individuals – tend to focus on the essentials. But whether the immediate priorities of crisis management in the real estate sector – and other real assets industries – will crowd out the longer-term environment, social and governance (ESG) agenda, is the subject of debate.
"A lot of people are talking about that right now and we are hearing different answers," says
Nathalie Palladitcheff, CEO of Ivanhoé Cambridge, the real estate investment arm of Caisse de dépôtet placement du Québec.
But overall, fears that the COVID-19 pandemic could cause real assets industries to take a step back in their ESG work appear unfounded, with major pension fund investors determined to keep up the momentum. Ivanhoé Cambridge represents long-term capital put to work for future generations, Palladitcheff points out.
"More than ever, we must invest in sustainability because sustainability and creating a better world will go hand in hand," she says.
At Denmark's largest pension fund ATP, Ulrik Weuder, head of global direct investments, says the responsible-investment approach will go on.
"In recent years we have strengthened our processes for ESG in real assets markedly," he says.
"And while we have spent significant resources on managing the economic impact of the pandemic, we will continue to strengthen ESG within our real assets."
He adds: "We will proceed with the plans and strategies that we have been working on and implementing from our home offices – for example, sustainability certifications in real estate and ESG asset management processes in our direct investments."
In the Netherlands, Hans Op 't Veld, head of responsible investment at pensions manager PGGM, says one effect of COVID-19 has been to increase risk awareness more generally. "In what way the pandemic will reinforce ESG considerations is as yet unclear," he says.
Before the pandemic, he says, it had become clear to a growing group of institutional investors that managing ESG risks was important for the performance of their real assets portfolios, and cites the financial support PGGM, Norges Bank and APG had given Carbon Risk Real Estate Monitor project (CRREM) to develop carbon-reduction pathways for real estate.
Initiatives like this, and the work PGGM began with Munich Re last year to improve its assessment of climate risk in its real estate portfolio will continue, Op 't Veld says. "It will be interesting to see whether governments will connect a sustainability agenda to the financial aid programmes that are now being developed to ease the effects of the current economic crisis. That could have an impact on our real assets investments, but it is too early to see exactly how that can play out."
Looking back at how ESG investing fared in previous crises, Derk Welling and Cameron Talbot-Stern – ESG specialists dedicated to real assets in the Global Responsible Investment and Governance (GRIG) team at Dutch pension fund manager APG – say that although their own firm maintained its focus on ESG during and after the 2008 financial crisis, it is true that broader climate-change initiatives were affected by that upheaval.
But the current situation is different, they say, and give three main reasons why, particularly now, APG and other institutional investors need to continue pushing ESG considerations to the fore.
First, say Welling and Talbot-Stern, ESG work has gained significant momentum in the past 10 years and is at a critical mass now to continue.
Second, responsible investors learned from 2008 and understand that letting ESG take a backseat again will unravel years of work.
The third point is that key ESG issues such as climate change are more widely acknowledged and the significant actions that have to be taken in the short and medium term are non-negotiable. "The economic, financial and social impact of not continuing on this path are likely to outweigh the impact of the immediate crisis," they say.
Solving climate change has been a key driver of the ESG agenda but, ironically, although the collapse in oil prices earlier this year reflected a sharp drop in demand for the fossil fuel, Palladitcheff says it may also have reduced political urgency to contain global heating.
"Because the price of oil is currently very low and could remain at that level, we are seeing more and more people saying 'OK, we are not facing this pressure, so we have time to deal with it later'," she says, stressing this is not her view.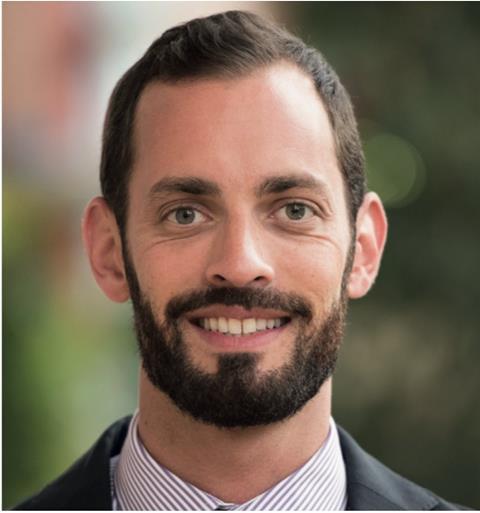 "I see the same from governance and all the issues over diversity, with some CEOs of listed companies now saying 'give me a break' when I talk to them about the need to have at least 30% female representation on their board. But on the contrary – I think this is the priority."
Environment has occupied a prominent role in the investment community's ESG efforts in recent years, but it is the 'S' in the acronym that seems likely to receive more focus during and after this crisis. "COVID-19 has been a humanitarian crisis and has hit certain groups of people differently," says Weuder. "This will lead to a focus on, for instance, safe working conditions as the world tries to move on while still coping with the virus."
Op't Veld says the social element of ESG was already a growing area of focus before the crisis, as underlined by the increasing attention being paid, for example, to the OECD guidelines on multinational enterprises.
"But this is accelerating due to the challenges faced in many supply chains as a result of COVID-19," Op't Veld says. "Particularly labour rights are challenged by the current crisis, which calls for increased vigilance that these are being upheld. As the crisis is getting more protracted, the issues will become more prevalent and also more persistent."
Independent consultant Georg Inderst, a specialist in infrastructure investment, says that with healthcare and social-care infrastructure now centre stage, investors are likely to review their approach to the sector and look for new investment opportunities there.
While healthcare is a category within social infrastructure, the importance of health as a general responsible-investment consideration has been underlined in many ways by the coronavirus pandemic.
Nathalie Palladitcheff, CEO of Ivanhoé Cambridge, suggests the emergence of this new priority could warrant changing the ESG acronym itself. "Maybe we are going to be adding an H because we see it is a new element here, a dimension that is going to impact infrastructure and to a greater extent the whole health environment, including equipment," she says.
Joanna Turner, head of property research at Canada Life Investments, says she believes the real estate industry has the opportunity to reboot and position itself for a more sustainable, resilient future. "We must put ESG considerations at the front and centre of everything we do," she says. "Those investment managers who do not, will struggle to survive in the future as they will not be considered by the major private and public institutional investors.
"The pandemic has proved how much economic health is correlated to public and planetary health. People are more interested in public health now and see the vital role that it plays in our local community, particularly where the poor, sick, vulnerable and elderly are concerned."
In Italy, Claudio Pinna, head of retirement consulting business in Italy for Aon, says some of country's largest pension funds – the casse di previdenza, which cover various professional groups and have been strong real-assets investors historically – are having to consider the impact of the pandemic on the investment class.
"It's really a moment of uncertainty, so there are several points that need to be analysed," he says.
One particular ESG lesson that pension funds will take from this crisis, Pinna says, is about governance at the company and country level. "It is important that you are investing in a company which is present in countries whose environment guarantees a certain level of asset security. If the investment object operates in a country where health is not secure for all employees, this is a governance problem – which has now become very clear." The pandemic has also shone a light on the crucial role that international supply chains play in real assets sectors, he adds.
Hans Op 't Veld, says several things stand out in this crisis that are likely to influence the debate on ESG. "Unique about this crisis has been the effect it has had on carbon-intensive industries in the oil and gas sector as well as in infrastructure. We have seen an unprecedented decline in oil prices, which obviously influences the energy transition. Road and air travel have also been impacted severely, which could be a turning point in considering ESG," he says.
Firefighting might have dominated investor behaviour in the thick of the financial crisis 12 years ago, but alongside tighter banking and other regulations, some argue the fundamental embedding of ESG in investment practices around the world was another legacy of the episode.
The inevitable post-pandemic reckoning in real-assets investment might also reinforce the responsible investment agenda, and provide it with new emphases.
"I think resiliency is going to be assessed after this crisis; how we are going to be more resilient for the next crisis and how to prepare for the longer term," says Palladitcheff.
"That's why I think the real estate and infrastructure industries are going to have a lot of responsibility in this, because we are building the community, the city and we want to be a solution and not another problem. We shouldn't think about going back to normality, but we should think about [the] destination we want to be [at] after the crisis."