The rise of fintech and its cousin proptech has spawned an assortment of start-up companies determined to transform real estate investment by disrupting some of its archaic traditions. But not every new platform or digital solution designed to revolutionise the industry is relevant to institutional investors – nor are they likely to last.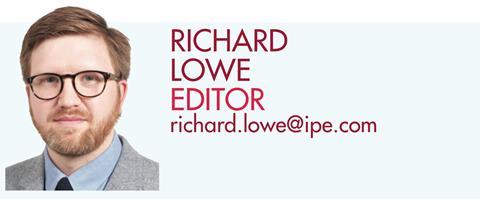 As Dean Hopkins, COO at Oxford Properties, says in our cover article, "as with any new field, there will likely be some failures during the early proliferation of companies".
Oxford, the real estate arm of Canadian pension fund OMERS, has been investing in a number of proptech firms, such as Honest Buildings, a provider of project-management software for real estate developments. "If we find a technology useful, it's highly likely that other real estate companies will as well," Hopkins says. "By rolling it out across our company, our scale helps set it up for success and means it makes sense to participate in equity funding."
When a large investor like Oxford Properties – which manages some C$60bn (€42bn) in assets globally for an interview with David Matheson, one of its managing directors – it is normally worth taking notice.
The same can be said for real estate investment managers, which have a commercial interest to stay ahead of the curve on technological innovation and disruption, lest they themselves become disrupted and left behind.
Patrizia is perhaps one of the most active in this regard. As well as recently committing capital to a proptech venture-capital fund run by Pi Labs, it has built up interests in internet-connectivity certification system WiredScore and artificial intelligence company Evana. In February it acquired real estate crowdfunding platform BrickVest.
Patrizia's propensity to invest in proptech can be partly explained by the fact that it has built up a track record in acquiring other companies in its bid to grow; Rockspring Property Investment Partners, TRIUVA, Sparinvest and Kenzo Capital Corporation are all real estate investment companies that have been subsumed by the Augsburg-based firm in recent years.
"We continuously look for promising investments in the tech sector, especially start-ups, and our investment decisions are always aligned to our technology business strategy," says Manuel Kaesbauer, chief technology and innovation officer at Patrizia, in our cover story.
BrickVest, its latest acquisition, was created in 2014 to enable individuals to participate in institutional-grade real estate deals. BrickVest raised close to £12m (€14.1m) and made a number of real estate deals before going into administration.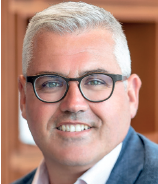 However, Patrizia believes the business model has a future and said it would promote its development. Wolfgang Egger, CEO of Patrizia, said: "We are convinced that BrickVest has the potential to become the go-to global and independent industry platform of choice for real assets. Therefore, it is essential for us that BrickVest remains independent and provides full transparency, convenient access, as well as much broader choice to all investors."
In our cover story, we question whether real estate fund managers can invest in platforms that seek to serve the wider industry – and their competitors – without creating conflicts of interest.
We also look at several other areas of technological advancement in real assets. As we explain here data centres have evolved from a niche asset class to a diverse, specialised corner of the real estate and infrastructure universe. The sector has transformed, so investors need to stay abreast of several fast-moving trends: evolution of core chip technology; the entrance of new competition from innovative forms of data storage; and new methods of computing that affect how large pools of data are stored and accessed.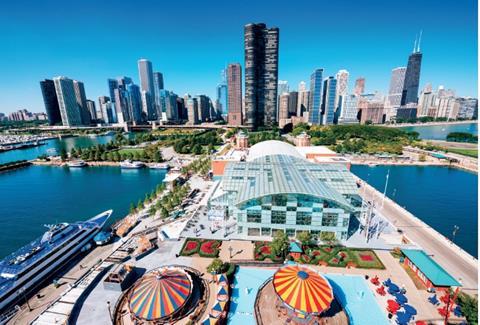 Those already in the market are seeing new opportunities arise from traditional telecoms companies, which are actively disposing of data-centre assets as they seek to raise cash to fund large investments in 5G technology. Telecom Italia, for example, plans to spin off its 23 data centres in Italy and list them on the stock market during the first half of 2020, in a deal that could value the business at around $1.1bn.
Meanwhile, in the area of data storage to energy storage, lithium-ion batteries appear to be the perfect complement to energy generation and are getting cheaper. But there is no guarantee that an even cheaper technology will not overtake them in time. In a market dominated by regulatory signals and fast-moving technology, we ask whether institutional investors can get comfortable with the risk profile of energy storage.