A tech sector under greater regulatory pressure is not a reason to log out of data centres
From all the negative coverage of Facebook – not least founder Mark Zuckerberg being grilled by the US Congress for two days about the effectiveness of the social media giant's systems to protect the privacy of its users' personal information – investors might conclude that it was time to 'unfriend' enterprises related to 'big data'.
They would be wrong.
Social sites like Facebook are just one part of a 21st Century economy that depends on an increasingly sophisticated backbone of servers, fibre-optic cable, satellites and network switches to move their critical information and analytic algorithms in and out of the citadels of digital power – data centres.
Data centres are what make cloud computing work. According to the Cisco Global Cloud index, data centre providers and users are developing strategies to capitalise on an estimated three-fold increase in annual global data centre IP traffic over the next five years, which is projected to expand at a compound annual growth rate of 25% from 2016 to 2021.
Institutional investors have recognised the opportunity. Investment in the US data centre sector reached record levels in 2017, according to CBRE's latest US Data Centre Trends Report. Investment in the sector in 2017 totalled more than $20bn, including all single-asset, portfolio and entity-level and M&A transactions – an amount that surpassed the volume for the previous three years combined.
Data centres have become essential for the smooth operation of lean business models in which companies of all types house critical information about customers, products and competitive strategies at these off-site locations, allowing employees to access only what they need, when they need it. The result is a big drop in IT and related costs, and a big increase in the pace of business. That essential role has helped both the information housed in data centres – and their basic infrastructure – move to the top of most corporate board agendas.
They are also atop the potential list of sectors for institutional asset allocators. Data centres present a growth opportunity in an environment where many real assets sectors are subject to an imbalance between the supply of capital and the demand for space. While supply-demand factors are certainly at work in most US and global markets, there is no doubt that demand for digital infrastructure will continue to rise in the years ahead. That makes data centres – their location, capacity, transmission rate and resilience – one of the most important components of economic growth.
Globally, the market for data centre colocation services is expected to grow from $31.5bn in 2017 to $62.3bn by 2022, a compound annual growth rate of 14.6%, according to a new analysis by consultancy Research & Markets. Data centres help reduce IT expenditure and provide scalable resources as small and medium-sized companies grow without needing to make large capital outlays. The study found that retail colocation is expected to account for most growth in data centre demand over the next several years.
In retail colocation, an end-user customer leases space within a data centre, usually a rack, space within a rack, or a caged-off area of servers, according to Markley, a New England-based pioneer in the data centre sector founded by Jeffrey Markley, who has overseen the purchase and development of more than $1bn in data centre and telecommunications assets in Europe and North America. Wholesale colocation typically means a tenant leases a fully-built data centre space, often assuming responsibility for all IT operations in that space. The two options present different risk profiles for investors – data centres offering retail collation also open the door to a wider range of security risk stemming from the differing rigour of security systems at clients of a given data centre.
In short, companies are increasingly turning to the cloud for a growing percentage of their computing needs – driving demand for stand-alone data centres. Industry expectations are that by 2020, cloud revenues will range from $50bn to $60bn – a 50-60% increase from 2017 revenues, according to CBRE. Cloud demand stems from traditional enterprise end-users such as financial services, healthcare, and retailers moving from ownership of IT resources towards outsourcing of scalable IT capacity to third-party solutions. A second source of demand is from 'hyperscale' users seeking large-scale data centres that provide them with sophisticated IT environments that can adapt to rapid changes in wholesale markets.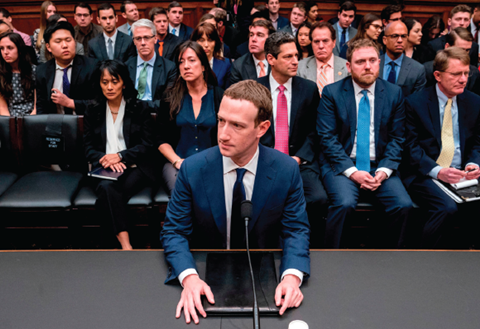 "The US data centre sector continues to thrive," says Pat Lynch, senior managing director at CBRE Data Centre Solutions. The sector has seen record investment volume, positive net absorption, and elevated levels of new supply across the major markets, trends which are set to continue, he adds. "We have strong expectations for 2018 and beyond as operators, investors and end-users seek to maximise efficiencies, enter new markets and utilise new service offerings."
Recent investment activity in the US has reflected several large entity-level transactions: Digital Realty acquired DuPont Fabros and its 12 assets, including sites in Northern Virginia, Chicago and Silicon Valley, for approximately $7.6bn. It is a move that will enable Digital Realty to expand its hyperscale and enterprise-product offerings.
BC Partners, Medina Capital and Cyxtera Technologies purchased CenturyLink's data centre portfolio of 57 assets for $2.3bn, a package totalling more than 195 megawatts of power across 2.6m sqft.
Asset-level transactions represented nearly 22% of total North America data centre investment volume last year. Investor interest grew rapidly, as asset-level volume was greater than the aggregate trailing three-year total.
In one of the major transactions, Equinix's $3.6bn acquisition of a portfolio of 29 data centres across 15 markets brought Equinix's global footprint to more than 175 data centres. The company also recently acquired Informart Dallas, a 1.6m sqft data centre and office .complex in which Equiniz was the largest tenant, accounting for approximately 40% of lease revenue.
Equinix said Dallas has become an "increasingly strategic North American interconnection hub for businesses". Dallas had just over 40 megawatts of data centre capacity under construction in the second half of 2017, according to CBRE, "making it one of the most active data centre markets in the country", lagging only Northern Virginia – which has become the largest data centre market in North America – where more than 85MW of capacity were in the pipeline.
IPE Real Assets reported on the developing boom in the Northern Virginia data centre market four years ago. With annual absorption totalling 121MW in 2017, including 80MW taken up in the second half, the Northern Virginia market has "remained the most active in the world", CBRE says (figure).
The opportunity in data centre property has not escaped the gaze of Facebook's founder. One of the most active investors in the sector, IPI Data Centre Partners Fund, is co-sponsored by Iconiq Capital, a family-office adviser that includes Facebook founder Mark Zuckerberg among its clients. IPI has attracted pension fund interest, including a $30m commitment to its Data Centres Partners Fund from Maine Public Employees Retirement System.
Non-US investors have made major investments in North American data centres, such as the $800m equity commitment of Singaporean sovereign wealth fund GIC and Canadian pension fund OPTrust to form EdgeCore Internet Real Estate, an investment vehicle that will develop, acquire and operate centres in North American markets including Dallas and the US Southwest.
Like the digital economy, the data centre opportunity is global. Colony North Star early in 2018 announced the launch of a new digital infrastructure strategy with the contribution of its interest in South American cell tower company Andean Tower Partners as the first assets for a new fund that reached a first close at $1.3bn. Colony will run the strategy in partnership with Digital Bridge, a specialist digital infrastructure investment manager.
The data centre market is also growing rapidly in the Asia Pacific region, says CBRE, with the four major markets of Hong Kong, Singapore, Sydney and Tokyo registering an increase in supply of colocation capacity of more than 16% in the second half of 2017. Singapore remained the largest market at 32% of regional capacity, while new supply in Sydney brought that market on par with Tokyo, with each holding 22% of the region's capacity, just behind Hong Kong at 24%.
Data centres present investors with new risk-reward considerations. Security is of paramount concern – both physical premises and equipment, and the digital environment which involves the electronic storage and protection of data. Ensuring security is a major challenge in a business that is all about allowing users to come and go through electronic revolving doors that are open all day, every day. The clients of data centres, analysts say, have a wide range of security tools on the devices and networks that access data centres, increasing the risk of a breach that could expose the data centre asset to financial consequences.
Institutional investors are poised to finance the ongoing build-out of the world's digital infrastructure. The 2018 CBRE Americas Investor Intentions Survey noted strong interest in data centres, with the sector seeing the largest increase in the share of respondents actively pursuing investment among 'alternative' sectors, from 6% in 2017 to 13% in 2018. Data centres also scored the largest positive differential between the share of respondents who are actively pursuing the sector and the share already invested in it, CBRE found, which implies growing interest in this already-popular asset type.
So even though some users of the digital superhighway like Facebook might face added regulation of their businesses, demand for data capacity is set to grow rapidly – and the outlook will favour landlords for the immediate future. While traditional data centre real estate pricing has stabilised over the past three years, as data centre providers build out service offerings that mesh users' real estate and technology needs, CBRE's Lynch expects "slight near-term increases in pricing".
The message to real assets investors: don't unfriend data centres just yet.