Real estate and infrastructure investment effectively exist in two separate worlds – despite often sharing the same physical space. Allocations to both asset classes are invariably kept separate despite the underlying assets making up much of the built environment.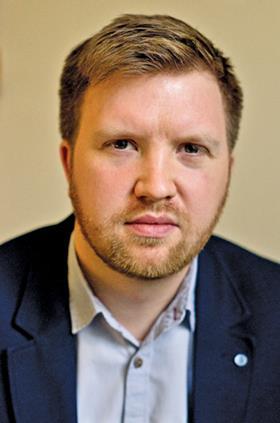 Institutional investors are waking up to this paradox and are beginning to take a more holistic view – in part, helped by the growing popularity of the catch-all concept of 'real assets'. Legal & General's newly created real assets department, which brings into closer alignment the insurer's real estate and infrastructure teams, is the latest evidence of this approach.
Bill Hughes, former CEO of Legal & General Property and now head of real assets, talks in this article about how real estate and infrastructure are becoming increasingly "entwined" – or, more accurately, recognised as being so.
Legal & General's regeneration fund – for which it hopes to pool £15bn (€20bn) in capital – will not look exclusively at infrastructure and is expected to include housing. A new fund £500m set up by the London Pension Fund Authority and Greater Manchester Pension Fund will also take a real-assets approach, including property-type assets as well as traditional infrastructure investments.
At the same time, the real estate asset class is beginning to encroach on infrastructure's patch. 'Alternative' sectors – especially those related to demographic trends – exist in that grey area between the two asset classes and are becoming increasingly popular. Strathclyde Pension Fund, for instance, recently invested in 'supported living' homes and social infrastructure as part of its New Opportunities Portfolio – separate to its traditional real estate allocation.
It all points to an overhaul of traditional asset allocation where investors look for the best investments in a wider universe of illiquid, income-producing, tangible assets.
Apply the ability to invest across all 'four quadrants' – public equity, public debt, private equity and private debt – and that universe becomes even bigger. There has been much research and debate on combining listed and unlisted real estate in portfolios. But little has been done to extend the analysis to infrastructure – this is something that Alex Moss has done here.
It is understood that INREV, the association for the non-listed real estate funds industry in Europe, has at various points in the past been asked about taking infrastructure under its remit. Some of its large investor members have wanted a dedicated organisation and this year they got it in the form of the Global Infrastructure Investor Association.
The new organisation – set up by former INREV director Lonneke Lowik – is global in scope, but seems to be a largely European-North American endeavour. The Australian infrastructure fund management industry is well established and is already looking to consolidate its position on a global scale.