Industrial real estate markets have become busy of late: Prologis and Norway's sovereign wealth fund bought $5.9bn (€5.49bn) of assets in the US; the logistics assets offloaded as part of GE's $23bn sell-off will go to Blackstone's Logicor subsidiary; USAA Real Estate Company sold 90% of its exposure to 25 assets it had been developing in recent years; and Nordic Real Estate Partners is understood to be close to selling a €700m portfolio in Europe.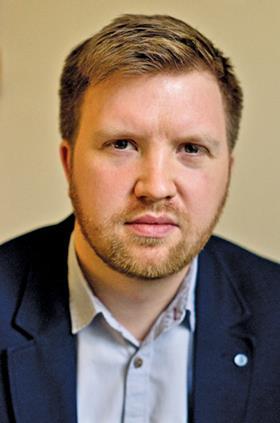 Much has been written about how the rise of online commerce will boost the logistics sector. But the recent transactional activity boils down to one primary factor – the greater yields offered by industrial property versus assets of equivalent standing in the office and retail sectors. Logistics certainly seems to be on the buy-list of Asian institutional investors whose first step is invariably the office market.
In fact, offices are starting to fall out of favour with some investors. At the INREV annual conference in Barcelona in April, Maarten van der Spek of PGGM, said words to this effect. The Dutch pension fund asset manager is more focused on retail and logistics over the long term; the office sector has proved too volatile.
Those investors committed to offices are all vying to take advantage of the technology boom, led by Google, et al. But while King's Cross in London and Chelsea in New York might be enjoying an office renaissance, memories of the dot-com bubble of the previous decade still linger in some minds.
Logistics is flavour of the month, but surely housing has a bigger part to play in institutional investment strategies over the longer term?
The programme of this year's IP Real Estate Global Awards & Conference in Copenhagen in May explores so-called megatrends, including demographics, urbanisation and technology. And it is easy to put together an argument that they all favour residential markets.
Technology – be it the online shopping, 3D printing, 'zero-margin' businesses such as AirBnB and Uber – threatens the status quo in the retail, office and hospitality markets.
Housing – including student accommodation and care homes – on the other hand, will be boosted by demographic and urbanisation trends, while being more impervious to technological disruption.
The Sector Focus in this edition is on residential markets, with a particular focus on the UK, which is attracting the attention of domestic and foreign institutional investors. In the run up to the General Election, it has become an asset class as politicised as ever. But institutions continue to make their first steps and establish platforms with an eye on the long-term opportunity.
Will this institutionalisation transform the behaviour of the sector, as it becomes about management efficiency and cash flows, and less about seemingly unrelenting capital appreciation?