Valuations got ahead of themselves in the e-commerce feeding frenzy. But after a brief reset, 'nearshoring' could help logistics resume its recent growth story, writes Christopher Walker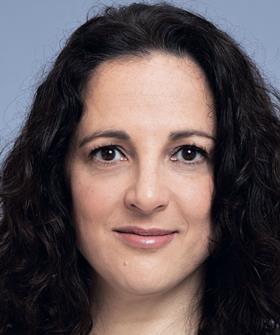 The European logistics sector had four glorious years from 2018 to 2022, buoyed by the growth of e-commerce. Midway in that period, the phenomenon was turbocharged by COVID-19 lockdowns.
"During COVID, everyone had to shop online," says Laurie Lagarde, head of EMEA logistics at CBRE Investment Management. "It also alerted investors. Everyone suddenly realised that e-commerce was part of the future, and some of them were under-allocated to logistics."
A general scramble ensued. Louis-Simon Ferland, CEO of Boreal Investment Management, says: "The pandemic-induced boom created a real sense of urgency in the market. There's no doubt that in some cases prices weren't reflective of the fundamentals of the asset and the lease structures.
"Despite yields coming in quickly, many investors took the view that they just had to get into the sector, particularly as they looked to reduce exposure to asset classes hit by the pandemic. This was against the backdrop of cheap finance, a limited opportunity set for existing assets and a controlled development pipeline in core locations. So values and transactions were only going to go one way."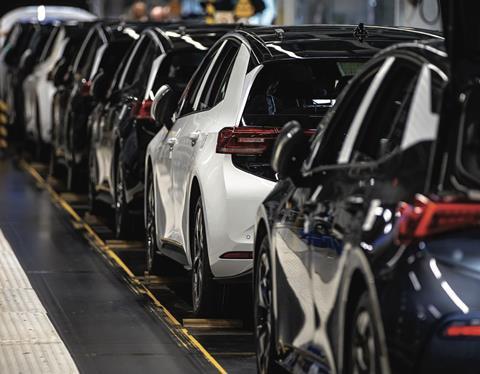 Boreal has a mandate from Cadillac Fairvew, the real estate arm of Ontario Teachers' Pension Plan, to assemble a €3bn pan-European logistics portfolio.
Ferland says: "Accelerating issues with the office sector, combined with long-standing issues with the retail sector, have been a catalyst for greater portfolio diversification for investors under-invested in logistics. Historically an alternative subsector in real estate asset classes, logistics is now seen as safe and defensive."
In this environment, logistics achieved "warp speed", according to Rob Brook, head of alternative investments and head of logistics at Patrizia. "More capital came into the space and yields were driven down by capital demand and low interest rates."
Yields fell to an all-time low in Germany, reaching close to 3%. Even worse was the UK where, according to Marco Riva, CEO of Crossbay, "pricing just went crazy with entry yields falling even below 3%".
Rising interest rates have brought that boom to an end. Lagarde says: "Value decrease has moved through the different European markets one by one.
The first two countries to move were the UK and Germany. And in Germany we are now seeing yields starting to stabilise at around 4.5% and in the UK as high as 5%. Other countries have followed in seeing valuations and yields adjust."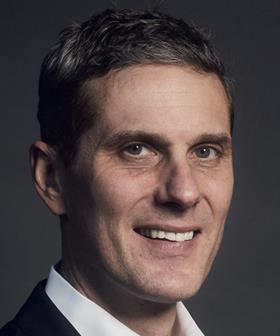 Riva says: "It's difficult to say exactly how significant that repricing has been, because there is not full transparency in many markets, but it appears to have been at least 150bps to 200bps. Valuations took a hit in the fourth quarter [2022] and have seen another markdown in the first quarter of 2023."
The most obvious effect of the macroeconomic impact has been a slowdown in transactions, which Lagarde says "in turn creates greater uncertainty around valuations, itself leading to even less transactions – it's a vicious cycle".
According to CBRE statistics, the total rolling 12-month logistics investment volumes in Europe were 34% lower at €46bn. Q1 felt like a screeching halt, with transactions down 69% year on year. All four of the major markets suffered – Benelux transactions fell 64%, France 65%, UK 75%, and Germany 76%.
In Germany, Martin Leinemann, CEO of Arbireo Capital, admits: "Transaction volumes have collapsed and prices have fallen. Most investors are waiting on the sidelines and it is difficult to get capital for new developments.
Riva says: "It is likely this year and next will be characterised by very low transaction volumes. What transactions there are tend to be led by value-add investors and opportunistic investors. Core capital is basically sitting this one out. We are being hyper-selective on acquisitions."
However, Leinemann adds: "Every square metre that does not get developed in the current environment increases upward pressure on rental prices when it comes to new leases or prolongations, with demand remaining stable. This means the current market phase should not last much longer, in spite of the [recent] rise in interest rates, construction costs and restrictive lending.
"This should remain true even in the scenario of a slight softening of demand for logistics space or a general economic slowdown in certain markets."
Riva agrees. "We are starting to reach the point where the necessary revaluation has been priced in, in certain markets. The UK is coming to the end of its valuation adjustment."
Charles Ferguson Davie, CIO at UK-focused real estate fund manager Moorfield, says "the recent readjustment in values has created an attractive re-entry point, which is why we have started investing again in the sector".
And Brook notes: "While rental growth may be more muted than its recent bull run… it remains strong and will likely outperform over the next five years. Further, yields in logistics are stabilising faster than in other sectors."
He adds: "The popularity of logistics is set to grow further. There is almost no supply, and the tailwinds that have driven demand in recent years across Europe – the growth of e-commerce, nearshoring, the move to [inventory management], global geopolitics and deglobalisation, decarbonisation – are set to continue in the years ahead."
This pause for breath will be over quickly, in Lagarde's opinion, because of the strong fundamentals for the sector. "I'm positive on the fundamentals in the longer term," she says. "I do believe in 2024 and 2025 there will be a significant supply-demand imbalance."
Reshoring supply chains
"There are two major trends supporting demand," Lagarde says. "Firstly, the long-term structural support from e-commerce. Europe has very low e-commerce penetration, and certain countries have huge catch-up potential compared with the US. In the UK, e-commerce represents approximately 30% of total spending, whereas in Italy it is considerably lower."
According to CBRE, e-commerce adoption in Italy and Spain is about 10%, and is expected to increase to 15% over the five years.
Secondly, Lagarde says reshoring and nearshoring of manufacturing activity "will continue to develop and will be a strong support for the fundamentals of the sector".
She explains: "Many good lessons were learned in COVID and one of these was the importance of supply chains. If you look at the auto industry, at one point there was a 24-month waiting list for new cars. Key manufacturing countries of small parts such as China went offline for significant periods, disrupting supply chains. The response to this has been onshoring of manufacturing."
While the first trend is well established, the second is only just starting in earnest.
Lagarde cites one of the large car manufacturers that has created its own manufacturing plant in Europe for some of the key components that it was struggling to source from Asia. She sees "a general boom in European manufacturing, as onshoring means a shift from production in Asia back to Europe, particularly in Poland and Germany".
Interestingly, the only European country to see strong positive transaction volumes, according to CBRE statistics, was indeed Poland, with a near doubling of business.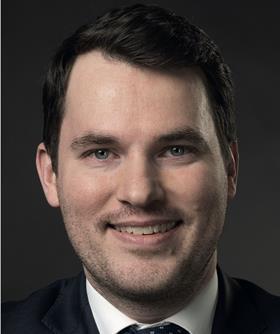 Maarten Otte, head of investor relations at CTP, says: "The operational backdrop for the industrial and logistics sector in CEE [central and eastern Europe] remains strong, and we continue to see robust occupier demand combined with market vacancies close to historic lows, leading to sustained rental growth. These markets also remain undersupplied in terms of industrial and logistics space."
But, crucially, Otte confirms that CEE logistics are "benefitting from multiple structural demand drivers". This includes more multinational occupiers looking to make their supply chains more resilient by nearshoring, "with goods being consumed in Europe increasingly being made in Europe", and "e-commerce growth with CEE markets catching up with western European markets".
CTP recently published a research report 'CEE: A Business-Smart Region', which identified five key drivers for growth: skilled human capital, connected markets, diversifying and expanding economies, rising domestic consumption, and strong real estate fundamentals. Thanks to lower taxes, social charges and cost of living, labour costs in the CEE are one third lower than in western Europe.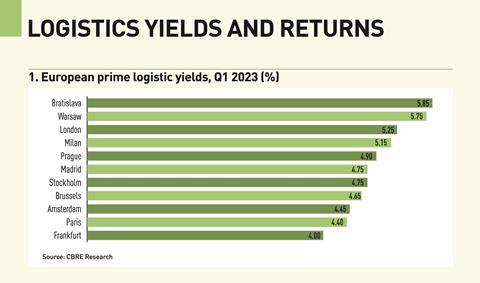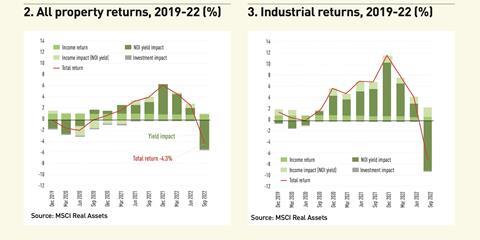 CTP plans to double the size of its pan-European network of industrial and logistics business parks to 20m sqm of gross leasable area by the end of the decade, mainly in CEE.
Getting closer to the consumer is also shaking up the nature of logistics in western Europe.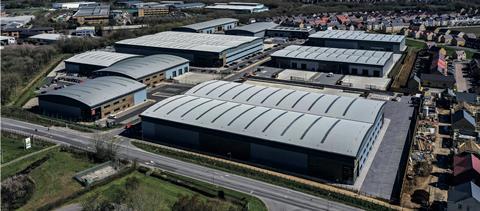 Secular trends are supporting the growth of urban logistics, e-commerce, food distribution and light manufacturing. "These market segments are characterised by the need to be very close to the client and we are seeing a lot of tenants competing for the same space," says Riva. "This is because 75-80% of the costs at this end of the market are in labour and transportation. Hence reducing delivery time on the road is the biggest cost-cutting opportunity."
Christian Jamison, managing partner at European logistics specialist Valor Real Estate Partners, says: "The demand-and-supply imbalance in the last-mile subsector remains acute, and the outlook for rental growth over the medium term continues to be attractive, especially as we see an increasingly diverse range of occupiers seeking space.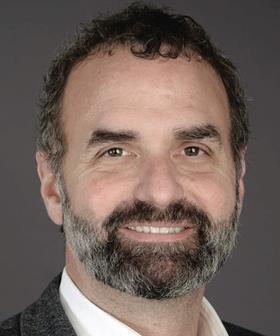 "This is only exacerbated by the recent slowdown in development activity caused by rising borrowing and construction costs, while a lot of urban submarkets in Europe are characterised by ageing stock with competition from higher value alternative uses. Speed and convenience continue to be the drivers of consumer spending, which means that logistics space close to major infrastructure and large population hubs is critical for 3PLs [third-party logistics] and distribution businesses."
Scarcity of available land is a natural characteristic of urban logistics. Riva says: "Clients are demanding shorter and shorter delivery times. So we are in an environment of very strong demand and limited supply. This explains why, although valuations may have been falling, rents have been going up. In London we have seen rents rise in the last year by 35-40%, by 15-20% in Paris and by around 10% in Barcelona and Rome."
This has knock-on effects. For Brooks Blake, partner and head of Europe at NW1 Partners, "the outlook is especially bullish for niche logistics subsectors", especially industrial outdoor storage (IOS).
"Suitable, well-located IOS sites in urban areas are increasingly coming out of the system as they're redeveloped for other uses such as last-mile logistics, meaning demand significantly outstrips the supply of these mission-critical sites for IOS occupiers," he says.
The upshot of all these factors is that logistics is likely to remain real estate investors' favoured sector.
European logistics: E-commerce passes the baton to nearshoring
1

Currently reading

European logistics: E-commerce passes the baton to nearshoring

2

3

4

5