The ability of REITs to access credit is having a growing impact on US commercial real estate finance. Christopher O'Dea reports
Real estate investment trusts (REITs) are increasing their impact on commercial property finance as their ability to tap capital markets and credit facilities enables them to act as a key funding source for a wide range of transactions across the sector.
The trend is bringing both fresh capital to property markets and a new type of investment approach. These debt and credit sources, which mark their assets and liabilities to market on a quarterly or monthly basis, bring a capital market discipline to a sector of property finance. Commercial banks previously warehoused potential real estate problems in loss-reserve accounts that were managed as much with an eye on quarterly earnings as to reflect underlying property values.
Commercial finance and mortgage REITs are ratcheting up their lending as commercial banks remain cautious, creating an opportunity for institutional investors to fund loans with carefully structured terms, conservative loan-to-value (LTV) ratios and floating rates that promise to keep yields on an upward path as interest rates rise.
Financial REITs are diversified across US and global geographies and sectors, and increasingly are diversifying the currency profile of their credit facilities. They are also funding large, complex transactions, often in concert with asset-specific financing that helps unlock property value and reduce loan risk. Some sector-specific REITs are also seeing opportunities to acquire property stakes and debt assets with attractive yields and equity cushions.
"Our team's ability to source and structure large and complex real estate lending transactions continues to provide a robust pipeline of financing opportunities with very attractive risk-adjusted returns in a yield-starved world," says Barry Sternlicht, chairman and CEO of Starwood Property Trust (STWD), in the company's third-quarter earnings statement.
The LTV ratio of STWD's $5.5bn (€4.6bn) loan portfolio remained below 65% in the quarter, during which the REIT's originations and acquisitions totalled $1.7bn, consisting entirely of LIBOR-based floating-rate loans, with significant transactions across the US, in London and Amsterdam. The interest rate profile of the REIT's 'real estate investment lending' segment (the largest part of the business) illustrates how Starwood has been preparing for rising rates: 95% of the new loan pipeline and 78% of the existing loan portfolio was indexed to LIBOR. In addition, Sternlicht said: "Eighty-seven per cent of the floating-rate portfolio benefits from having a LIBOR floor at an average rate of 0.36%." A 150bps increase in LIBOR would add nearly $30m in net investment income to the STWD loan portfolio, according to the company.
For commercial real estate finance REITs, the name of the game is dry powder – the financial capability to make loans – and that means having ample credit facilities to draw upon. By late-2014, Starwood had a maximum borrowing capacity of $5.4bn, sourced from 12 financing facilities and two convertible senior notes. Starwood has been steadily adding to borrowing capacity while also obtaining better terms.
During the third quarter, Starwood entered into a new $250m revolving repurchase facility and increased the available borrowing capacity of another from $225m to $325m, while also reducing pricing. Later in 2014, STWD issued $431m of 3.75% convertible senior notes due in 2017, while continuing to bolster its credit lines, obtaining an increase from $1bn to $1.25bn under one revolving repurchase facility and extending the maturity dates on two facilities.
Blackstone Mortgage Trust (BXMT) has also been building its borrowing capacity, obtaining a $500m rise in its six revolving credit facilities during the fourth quarter of 2014, bringing total financing capacity to $4.3bn. Credit facilities are the largest single source, providing $2.9bn of dry powder as of the third quarter of 2014.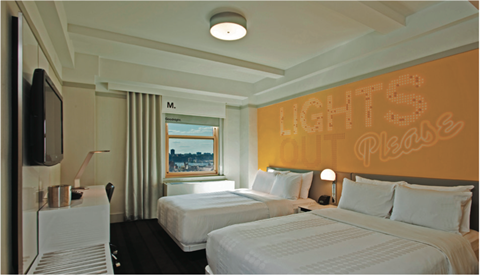 Asset-specific financing gave Blackstone $847m of capacity in the third quarter. That includes repurchase agreements, participations in BXMT the company sells and senior interests in loans that have not been consolidated. The company says the two funding sources work hand in hand, as "opportunistic use of asset-specific financings preserves capacity in revolving repurchase facilities".
Like Starwood, BXMT is conservatively positioned, with a weighted average LTV of just 64% on its $3.9bn loan portfolio, all of which are fully performing floating-rate loans. Blackstone says, all else being equal, a 100bps rise in LIBOR would increase its net interest income by $15m per year.
Blackstone noted strong demand for large transitional loans late in 2014: another sign that demand for property loans remains strong. Some REITs that are primarily asset owners increased their finance activity during 2014. Last summer, NorthStar Realty Finance entered into a three-year, $500m revolving corporate credit facility arranged by Deutsche Bank Securities, with an annual interest rate of LIBOR plus 3.5%. The credit line "will afford us substantially greater financial flexibility than we have had in the past", chairman and CEO David Hamamoto says in a statement.
A NorthStar presentation shows why commercial real estate finance is attractive to equity REITs as well: the dividend yield on finance REITs ranges from 7-9%, compared with 3-5% for equity REITs. While more than 80% of its assets are property holdings, including a top healthcare property platform and one of the largest 'extended stay and select service' hotel portfolios in the public markets, NorthStar has also been developing its financing segment.
In the hotel sector, for example, it directly originated a $255m loan secured by the Row NYC hotel, formerly the Milford Plaza, in New York City's Times Square tourist and theatre district. The transaction illustrates why finance REITs produce higher yields; the initial current yield on equity for the loan is 12.5% and NorthStar got plenty of protection against adversity as well, through a 35% ownership interest in the hotel and retail component of the property.
As the real estate cycle moves on, institutional investors will remain focused on finding the most attractive and sustainable risk-adjusted opportunities in the property lending market. And with their robust access to credit, REITs are likely to feature in most asset allocations.
REITs fire up refinance engines
As institutional interest in commercial property has increased since the financial crisis, REITs have taken on a bigger role within portfolios. Investors have taken advantage of the liquidity of REITs and their ability to offer a move into particular sectors quickly. The concentration of institutional capital has placed a premium on focused strategy and financial strength.
At the same time, REITs have enjoyed a steady decline in the cost of their debt. By optimising their interest cost structures, REITs have an opportunity to dramatically improve their funds from operations (FFO), which can boost share-price performance. For REITs that refinance debt with preferred equity or 10-year notes, the financial effect can be greater than rent increases. The latter can be subject to more fluctuation than a change in capital costs because they are affected by short-term changes in property demand.
These were the main conclusions of an analysis by Goldman Sachs, looking at the implications of falling debt costs for REITs. With a period of rising interest rates on the horizon, REITs that refinance outstanding debt could improve their competitive position and free up funds for development, property improvements, tenant incentives and other expansion purposes.
The impact of lower debt costs will vary from one REIT to the next but, for most, interest expense is 20-30% of FFOs, making debt service one of the biggest factors affecting a REIT's profit margin. In an analysis during the third quarter of 2014, Goldman found healthcare company Aviv REIT could save as much as 7.3% of 2014 estimated FFO on an annualised basis by refinancing a $400m, 7.7% fixed-rate note due in 2019 when it becomes pre-payable in February 2015. The predicted savings assumed a 5.5% refinancing rate.
While that is a significant interest cost reduction, Goldman estimated the benefit for most companies that could take advantage of lower rates ranged between 1% and 2%, with the full impact contingent on the timing of refinancings and the actual level of interest rates. The firm cited General Growth Properties (GGP) as an example of how reduced debt costs can contribute to stock performance. During 2012 and 2013, GGP cut its fixed-rate debt cost by 98bps, adding more than 13% to earnings – a healthy contribution to performance. Whether other REITs could improve financial performance by trimming their interest burden is an open question. "We take no view on the direction of debt costs going forward," Goldman says.
The level and direction of interest rates and company-specific factors will always have an impact, although it is clear interest-paying REITs are on the positive side of the long period of low rates that has squeezed earnings for interest-earning banks. Equity REITs, which own property rather than just financing it, "have a wonderful cost of capital advantage", says the head of debt lending at one major investment firm in New York. "They may not be the cheapest capital on any given deal," he adds, "but their debt liabilities, be they secured or unsecured – and that depends if they're investment-grade-rated or not – are incredibly cheap and affordable."
As they have gained a larger share of institutional asset allocations, REITs have also paid closer attention to the message their debt structure sends to potential investors and rating agencies. Since the financial crisis, the REIT industry has been more focused on EBITDA, earnings before interest, taxes, depreciation and amortisation. "The debt-to-EBITDA metric is more comparable across sectors, and that's been driven by the desire of investors and ratings agencies to compare REITs with the broader market," says Mark Streeter, managing director at JP Morgan Chase, during the National Association of Real Estate Investment Trusts (NAREIT) accounting and law conference.
Most REITs now focus on achieving and maintaining investment-grade credit ratings. "We're up to 60 names that are actively issuing in the bond market right now and have pursued investment-grade credit ratings, and there's still a pipeline of names that are looking to tap the market," Streeter says. "Most REIT CFOs are very focused on having access to public and private capital, secured and unsecured, just like they're focused on having access to public and private equity," he adds. And to achieve that "it's the most prudent strategy to have a rating".
"The bonds don't default, they're basically worth par. You have very protective covenants"

Mark Streeter
Streeter says the REIT industry stands out from a credit perspective. "The bonds don't default, they're basically worth par. You have very protective covenants," he says. "It's a very unique asset class in the investment-grade credit market."
One unique aspect of REITs from the perspective of credit markets is that interest rate rises typically reflect improving economic growth, which is a positive for real estate, according to Steve Shigekawa, senior portfolio manager and head of the Neuberger Berman Global Real Estate Securities Group. In a video interview at NAREIT's annual convention, Shigekawa says: "As long as we see increased higher interest rates driven by economic growth and job growth, that should be supportive of demand for commercial real estate."
The development of the debt components of REIT balance sheets has translated into strategic success for REITs as investors in commercial property, he says. Because of their financing capabilities, "they can fund deals with confidence and meet the market in terms of pricing objectives". Shigekawa cites Simon Property Group, the largest owner of shopping malls in the US, as a prime example of a REIT that has strategically focused its operations to become the sector leader, giving it the advantage of scale in operations, financing and leasing based on synergistic relationships with tenants. "They spun off their non-core assets and today they have the best collection of mall assets," he says.
Simon Property's third-quarter 2014 results included a 17bps drop in its cost of fixed debt during the quarter, and the company completed debt offerings in September at a blended rate of 3.64%. While that was more than 100bps below its overall debt costs of 4.71%, Simon's debt cost is above market and, as that gap shrinks, it is expected to drive additional earnings growth.
Competitors had best take note, according to Shigekawa. "Simon Property has unlimited access to capital and has done strategic acquisitions in the US and Europe. It can cannibalise the industry with its platform."