Fund managers of listed infrastructure vary widely in their approach, but they all make the case for active strategies. Stephanie Schwartz-Driver reports
Investors are attracted to listed infrastructure for the same reasons they are attracted to the prospect of direct investment: predictability of ownership, regulatory framework, and cash flow. The underlying asset is long- lived and economically essential in all environments.
And they are flocking to infrastructure. A study by Preqin showed that direct infrastructure managers are regularly surpassing their capital raise targets, at the same time as it has become harder to deploy capital. The predictable is taking place. "Too much money chasing too few assets pushes prices higher, which can lead to asset price bubbles," BNY Mellon has noted.
According to another Preqin survey, direct managers admitted they are concerned about valuations and the need to put capital to work in an overheated environment.
The BNY Mellon study's author, Jim Lydotes, senior portfolio manager for the Global Infrastructure Dividend Focus Equity strategy and global research analyst for the global equity team, says that "working in the listed global infrastructure fund space, we have witnessed direct transactions at very high multiples". He adds: "It is something of a head scratcher – there has definitely been a disconnect between direct and listed investment."
In this kind of condition, listed infrastructure has an advantage, according to Lydotes' report: "With listed infrastructure equities, [these] prices are struck every second of the trading day. This 'mark-to-market' mechanism occurs in equity markets, and there is nothing opaque around the value of these businesses. If you want to know how expensive your listed infrastructure fund is today, look at its price-cash flow valuation. All the information is at your fingertips."
Lydotes says: "Listed is a lot more transparent and when you compare multiples, there is a huge disconnect. It was not as pronounced five years ago." And this has not gone unnoticed in the direct sector – some listed companies have been selling assets to the direct sector, Lydotes notes, pointing out that as the direct sector gets larger, we will see more large-scale M&A.
Despite headwinds, the listed infrastructure world is still a small one. The potential universe of investable assets is narrow, and it is the subtleties that distinguish one manager from another. "It is a small industry, and there around 12 to 15 large dedicated managers like us," says Giuseppe Corona, head of listed infrastructure at AMP Capital. "The differentiator is portfolio construction, in terms of sector, geography, and market."
Nuveen divides the portfolio into four silos: transportation; energy and utilities; social infrastructure; and communications infrastructure. The emphasis, says Jay Rosenberg, head of public real assets for Nuveen, is to avoid commodity sensitivity and cyclicality as much as possible, thus achieving less volatility and more predictability. A common feature is these are often "mission critical or gateways assets that are vital to surrounding economies and communities", he says.
"Within our opportunity set, we seek the highest potential returns on a risk-adjusted basis. Within this opportunity set, we diversify across multiple securities, sectors, and countries, so we have exposure across the spectrum of infrastructure assets."
Brookfield breaks its portfolio into utilities, communications, energy infrastructure, and transport buckets. While in energy infrastructure, Nuveen will look at both midstream and downstream assets, Brookfield sticks to midstream services. Thomas Miller, co-portfolio manager, global listed infrastructure strategy, pointed out that the focus within each bucket is on pure-play owners and operators. "Some managers include assets that are a little more cyclical – construction, for example – but such companies also have less pricing power and higher earnings variability.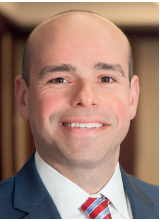 Within each bucket they are "focused on generating returns by stock-specific selection", says co-portfolio manager Leonardo Anguiano. For example, they have taken a sizeable position in utilities generating incremental capacity in renewables, such as a Danish energy company focused on the renewable energy sector; in transportation, they prefer toll roads over airports. In communication they favour tower operators over satellites, which are suffering from heightened competition and pricing risk, as well as from the fact that growth in companies like Amazon Prime or Netflix is disintermediating the traditional satellite model.
Brookfield tends to have 30 to 60 securities in a relatively concentrated portfolio, selected from a universe of 300 to 400. "The top 10 names represent 55% of the portfolio," says Anguiamo.
Corona says AMP Capital's "definition of our investable universe is fairly straightforward. Our style is core – companies that are owners or operators of core assets, ones that are monopolistic with significant pricing power, or are protected by long-term contracts or regulation. There is a recent trend toward core-plus or value-add. We have not changed."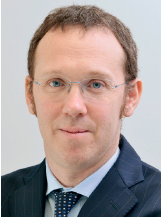 AMP Capital has the same four macro sectors as Brookfield: utilities; energy infrastructure; transportation; and communications. But they are not in renewables. "Renewables are on the fringe of our universe," says Corona. "Unless the returns are compelling, the risks are higher." The portfolio holds around 40 stocks at a time, selected from a potential investable universe of 180 to 200 companies representing a market capitalisation about $2.5trn (€2.2trn). Selection is based on a quality and valuation framework founded on risk-adjusted equity internal rate of return.
"For us it is all about diversification," says Corona. "We take into account all the characteristics – safety, yield, growth, income protection, looking at sector and geographies. There are portfolios that are more concentrated, and they may be more volatile. That must be what their clients are looking for." AMP Capital's turnover is 20-25%, implying an investment horizon of up to five years
Lydotes says BNY Mellon is "the most differentiated listed infrastructure manager. We can invest in different types of businesses – for example, asset-owning telecoms businesses. Our investable universe is around 500 stocks; we are looking at healthcare, telecoms, real estate.
"Within infrastructure, there are about 75 large-cap commonly held stocks. Most infrastructure managers tend to focus on this very narrow set, deselecting rather than selecting. We look at other types of business models to determine whether they fit our definition of infrastructure."
BNY Mellon focuses on businesses that have stable underlying cash flows, regulatory predictability, and clear asset ownership. But they broaden the outlook. "I could not name another infrastructure manager that owns a telecoms company that is not a tower owner," Lydotes says. "Towers are infrastructure, yes, but a lot of towers and fiber-optic networks are owned by network operators, and you are paying very little if nothing for the operating business."
One thing these managers agree on is the importance of active management. While investors favour passive strategies in many asset classes – attracted by lower fees and comparable performance– this approach might not suit infrastructure.
Infrastructure is global in nature, so it is exposed to adverse geopolitical, economic, legal and market risk, underscoring the need for an active approach. Nuveen undertakes "portfolio repositioning in response to geopolitical and regulatory risk, always seeking the best risk-adjusted returns on a global basis", says Rosenberg. "The risks we manage are more intangible as regulatory and political environments are constantly changing."
And there are other kinds of unpredictability in the sector, such as engineering complexity or natural disasters. Rosenberg gives the example of Atlantia, one of the largest infrastructure companies, which was rocked by the fatal 2018 Morandi Bridge collapse in Genoa, Italy. "The best mitigators to these risks inherent in the infrastructure asset class are diversification and liquidity," Rosenberg says. "We are consistently reassessing and finding good opportunities."
Brookfield, as bottom-up stock pickers, also advocate active management. "The definition of the active class is crucial – it does not exist as a sector formally in any code," says Anguiano. "It is a conceptual definition, not defined by the individual assets, a very heterogenous asset class with divergent influences."
Even comparing assets is complex, he says. "Even though the assets have similar characteristics, if you look at them in any given year, performance does not have any meaningful correlation with each other. Over the long term they tend to generate attractive compounding returns, but in any given year performance between the sectors and regions can diverge materially."
Miller says: "Although there is relative stability in share price and compounding returns, misunderstandings can generate opportunities."
He gives a UK example: Labour party talk about renationalisation leads to underperformance and some infrastructure companies trading at a significant discount to their asset base. "We can take a contrarian view because we have a deep understanding of the laws and treaties that govern nationalisation."
Corona agrees. "When there is a lot of volatility in the market, we can take advantage of that – that is why active management is so important."
He is concerned that rising populism is going to challenge the stability of infrastructure investment. "The price to use any infrastructure needs to go up steadily because of higher investments required. In the context of a government becoming more populist, infrastructure can be seen as an easy fix," he says, giving examples of renationalisation talk in the UK and parts of Europe.
Case Study: Cohen & Steers
Patience and focus have been the key to success for Cohen & Steers. CEO Bob Steers spoke to Stephanie Schwartz-Driver
Working together at Citicorp, Bob Steers, with Martin Cohen (Cohen & Steers' chairman), saw an opportunity. "We were believers that the US was poised to consider securitisation of real estate," Steers says. "So in 1984 we started our first REIT mutual fund. But unfortunately, no one knew how to market it. We had to walk away and start a firm ourselves."
Their timing was not great. "We positioned ourselves in front of a wave of change – but seven or eight years too early," he admits. The two established the firm in 1986, only to watch as the 1987 market crash was followed by a severe real estate downturn. It was not until the early 1990s that their market began to take off. Today the securitised real assets market amounts to $2trn(€1.8trn) globally, of which Cohen & Steers' $63bn of assets under management is a pretty generous slice of a growing pie.
"It's the power of having a vision and committing to it," Steers says. From the start, Cohen & Steers has been committed to listed real assets – a focus and consistency that it holds as key to the its success. Today's assets under management mark an all-time high. "It's not about product, it's not about distribution, but it's because our platform – our positioning as a committed specialist – is strong and independent," says Steers.
The firm has stayed true to its platform and disciplined approach to active management. "Today there is a record amount of interest in listed property and infrastructure, and we are seeing something we have never seen before – some very large institutional investors that had always allocated through private markets are now allocating to listed assets."
As interest has grown from larger investors, Cohen & Steers has developed better strategies for them. "We are creating narrow, bespoke opportunities and concentrated, thematic solutions. In addition to…listed infrastructure, we would also focus on a more thematic logistics portfolio. Or we have been speaking with some very large investors about a strategy that looks more like a private opportunistic or distressed strategy targeting a 15% IRR, so it may not invest for a while, at least not until the REIT market offers the appropriate opportunity."
Steers believes that these larger investors are looking towards public markets because in real estate private markets there are massive amounts of capital on the sidelines pushing expected returns down significantly. As a result, investors are concerned about locking themselves in to potentially bad vintages.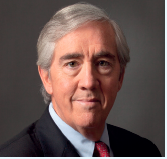 At the same time private markets are not offering a meaningful premium for illiquidity. This results in "negative arbitrage", says Steers. "If you are going to lock yourself up for seven years, then you should get a 300bps premium." Instead, public markets have always beaten private markets, going back 20 to 25 years, by 300bps to 500bps.
"The data indicates that the prudent strategy is to satisfy your core allocations with listed real estate and access risker strategies through the private market. This is what the data clearly tells you to do."
For infrastructure, it is even harder to deploy assets, and there is no conventional pricing methodology, compounding the difficulties. As a result, funds on the sidelines, waiting for private-market deals, will end up being deployed in public companies.
"We compete for dollars against the private market every day. They have taken some public companies private, but they always come back – the exit strategy has to be some form of public offering. In the real estate space, there is a symbiotic relationship between public and private markets – this still has to develop in infrastructure."
So where does Cohen & Steers go from here? For one, the company is following growing interest in listed strategies globally. Having watched European markets for more than a decade, three years ago the firm commissioned a study by Greenwich Associates that found that attitudes were finally changing.
Entering Europe with an office in London, "things are playing out sooner and better than we had thought", says Steers. And outside Europe, Cohen & Steers has already won some mandates in the Middle East and is establishing a meaningful presence in the Far East.
But the firm's focus is not going to stray as it grows. "Today we are constantly hearing about mergers. All you hear about is that a merger gives those firms more product distribution – but how does it make investment performance better?
"We are not looking to add markets or distribution. We are just focused on continuing to generate industry-leading alpha."