---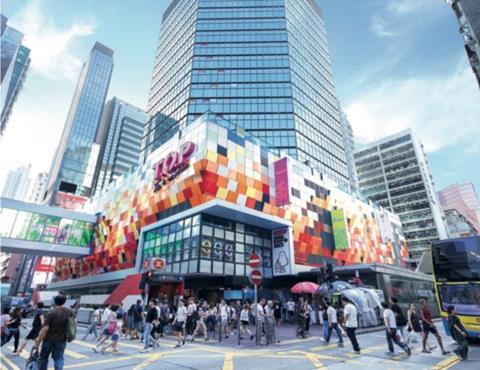 Link REIT is the world's second-largest retail REIT. Florence Chong speaks to Link CEO George Hongchoy
The world's second-largest retail-focused trust, the Hong Kong-listed Link REIT, returned an impressive return of 41% to unitholders for the year to March 31 on the back of strong trading. It lifted its total year-on-year revenue by 7.2% to HK$10bn (€1.14bn), while its net asset value per unit rose 7.7% to HK89.48 over that period.
Any measure of Link REIT's growth (dividend distribution up 8.6%, rent per square foot growth up 9%), challenges the perception that shopping-centre trusts are struggling to survive.
Its largest shareholders include Blackrock, The Capital Group Companies, State Street, JPMorgan Chase and Stichting Pensioenfonds ABP. Its share price has quintupled over the decade – rising from HK$19.30 in January 2010 to HK$98.05.
Link REIT owns 131 properties, including retail, car park and office blocks – 87% in Hong Kong and 13% in four key Chinese first-tier cities. After US-based Simon Property Group, it is the largest listed shopping-centre trust in the world.
Unusually, Link REIT units are 100% free float. In Asia, most groups of similar size market cap are still controlled by their founding families, or sponsors, leaving only a small number of free floats in the market.
"In a risk-off environment, we are a counter for people in their flight to quality and security," says CEO George Hongchoy, who took the helm in 2010. "We have demonstrated to the market that, with sound governance, transparency and a focus on delivering new growth drivers, the trust has the ability to grow into the future.
"On a total return basis, others are trading at a much higher yield because they are delivering lower growth. To the extent that we are delivering higher growth, we are trading at much lower yield."
The Hong Kong Housing Authority created Link REIT in 2005 by listing what was then a mish-mash of community or neighbourhood shopping centres and car parks, valued at HK33.8bn.
That portfolio has since been transformed and expanded to ensure that, with active management, the assets remain relevant to shoppers.
"We aim to provide a better operating platform for our tenants, and the result is evident in sales growth, which has consistently outpaced the rest of Hong Kong in the last few years," says Hongchoy (pictured below).
Supermarkets, restaurants and fast food are resilient to economic volatility, he explains. Food-related sales make up 60% of trade at Link REIT centres. "Our sales growth has been around 4-6%, whereas overall retail sales in Hong Kong fluctuate from high to low where the shopping centres are dependent on luxury sales to tourists," he says.
"In Hong Kong and increasingly in China we have focused on non-discretionary spending in community shopping centres. When you compare us with retail REITs in other countries, the difference is that their tenants are faced with negative sales. Some face bankruptcy. We haven't seen any account receivables risks or tenant defaults."
Link REIT has dodged the full-on impact of online shopping, he says, because of the peculiarity of Hong Kong. As in Tokyo, he says, Hong Kong people live in tiny apartments with small fridges. "So people tend to shop more regularly. And in Hong Kong, and to some extent in China, people are usually not home to take delivery of their online purchases. We provide lockers in our shopping centres for customer parcels. When they come to pick them up, they also do their shopping."
Five years ago, Link REIT made its first investment in China – the RMB2.5bn (€324m) EC mall in Beijing. Its China strategy is to capture a gap in suburban shopping. It perceives a shortage of shopping centres in the suburbs of tier-one cities.
"The number of shopping centres on a square foot per capita basis is still very low in these cities," Hongchoy says. "We currently focus only on the four tier-one cities – Shanghai, Beijing, Guangzhou and Shenzhen. They have larger populations with growing incomes, and that translates to higher spending. We hope we can find more opportunities in these cities."
To date, on a dollar-per-square-foot basis, Hong Kong malls have done better than those in China, but Hongchoy says Link REIT's Chinese malls do better than the average Chinese mall, partly because of active management.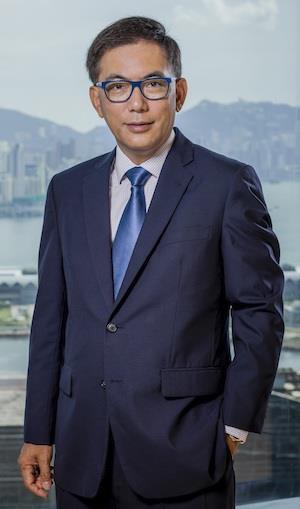 Last December, Link REIT sold 12 centres in Hong Kong to a consortium led by Gaw Capital for HK$12bn. Hongchoy says these were smaller centres.
"We've also bought a lot of assets," he says. "Over the past two years, we have bought more than we sold." The asset recycling is aimed at improving efficiency, he adds.
Asked about the challenges facing Link REIT today, the 57-year-old ex-banker names "finding the right investment opportunities at the right price" – and people. "It is only in the last six to nine months that we have started to see more opportunities," Hongchoy says.
"Tightening by the banks in China is helping us. Some landlords are looking at disposing of assets to restructure their own financing."
For a long time, the prices of Chinese assets held up, he says, but there is now more flexibility. "With an increasing percentage of our portfolio located in China, we need to be able to manage a multi-city business. This requires investment in people, and our platform has to be sustainable as we add more assets under management."
With a gearing of 10.7%, a statutory debt ceiling of 45%, and a valuation of HK218bn, Link REIT is cash-ready for further expansion. It has strong credit ratings from all three global rating agencies. "Even if we do quite a lot of acquisitions, we will maintain our ratings," says Hongchoy.
In March, Link REIT issued the world's first green convertible bonds in the real estate sector to raise HK$4bn to fund future and existing green projects. "We did the bond at a coupon rate of 1.6%."
While Link REIT is closely identified with Hong Kong, Hongchoy says: "We are looking at other cities. We just haven't yet done any deals."
He declines to identify the regions on his shopping list, but he does say growth prospects in the US and Europe are not convincing. "Quite a lot of uncertainty remains. I think those markets are going through structural change," he says.
"Until the market actually establishes lower clearing prices for assets in these two regions, it will continue to be difficult for people to think about investing in retail."
Australia, says Hongchoy, is very different from other countries. "Australia's pension money tends to be invested onshore. That is why asset valuations have not come down as quickly as trading conditions might suggest.
"When we start to look further, it reinforces our preference for China and Hong Kong. But if something comes up that is very attractive in Australia or elsewhere, we are not concerned about where we go."
Hong Kong itself is in the crosshairs of the US-China trade war, and is also beset with continuing political protests. Asked what impact of these issues might have on his business, Hongchoy replies: "My short answer is that the type of shopping centres we own will be largely spared from the trade war. If it gets to a stage where it affects economic growth, we won't be immune. But it will be a trickle-down effect, and it will come through very slowly."
Of Hong Kong's domestic problems, he says: "I hope that people will come to their senses soon. Just calm down and talk, because until there is conversation and dialogue it is hard to resolve differences."