Infrastructure fund managers had a record fundraising year in 2018 – and according to Preqin, 2019 could be even bigger. Although capital raised in the second quarter of this year was lower than it was in Q1, infrastructure was the only private capital asset class to see fund closures accelerate between March and June.
You do not need look very far to see why this could be the case. Brookfield Asset Management and Global Infrastructure Partners are each vying to raise $20bn (€17.5bn), which would create the biggest infrastructure funds ever seen. Blackstone, which is understood to have raised close to $7bn for its perpetual-life, open-ended infrastructure fund, has ambitions to turn it into a $40bn vehicle.
Is this simply infrastructure getting its fair share of the overwhelming appetite for private-markets exposure among global institutional investors?
Over in the world of traditional private equity, there is talk of more mega-funds coming to the market with fundraisers looking to sign up investors quickly while capital markets remain in rude health. This could explain some of the strength of the infrastructure fundraising market, but it is also ignoring how the asset class is fast maturing. It is a general truth that, amid low interest rates, investors find private markets attractive today. But investors are under-allocated to infrastructure – and other real assets like timberland and agriculture – and so it makes sense to view fundraising trends within this context as well.
This year's ranking of the largest infrastructure investment managers has been extended from 50 to 75, reflecting the growing depth of the industry. The companies listed manage some €861bn in assets between them.
Yet, the weight of capital that is being imposed on the asset class has pushed up competition for infrastructure assets. Whenever mega-funds are raised at a time of record high pricing, it inevitably leads to the question: is it all going to end in disappointment for investors?
Research released at the beginning of the year by EDHECinfra suggests that assets might not be so expensive or over-valued, but rather have got where they are today through a slow "price discovery". Pricing has "remained rational and informed", the report concludes. "The fact that prices have increased a lot over the past decade cannot simply be attributed to a 'wall of cash' effect in a market where many participants were chasing few available opportunities."
As we explore, concerns about mega-funds being most under pressure to buy into expensive markets at whatever the cost could also be unfounded. In fact, these funds – with the greatest resources and ability to take on unwieldy, complex transactions – are likely to be well placed to unlock opportunities inaccessible to others.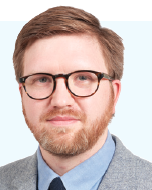 As well as pushing up prices, competition can also lead to another phenomenon: a shift into new markets and sectors. Today, a combination of competition for traditional infrastructure assets and technological innovation is causing many investors to look at new forms of infrastructure. Digital and energy infrastructure are two examples, with investors increasingly looking at things from fibre-optic networks and data centres to battery storage and electric-car charging stations.
This comes at a time when the definition of infrastructure and the parameters of the asset class are being debated. EDHECinfra is particularly keen to settle on a shared vision of what constitutes infrastructure as it seeks to measure and benchmark the asset class. At an EDHECinfra conference, a debate about whether things like rolling stock – in other words, hard assets not "bolted to the ground" – came up.
Investors and asset managers are increasingly looking at real assets and private markets more holistically, seeking to avoid inflexible categorisation that could rule out opportunities that fall between the lines. Data centres are a good example of assets that have become the targets of both real estate and infrastructure fund managers. Ultimately, an investor might not be too concerned which asset class it fits in if it is providing the desired risk-return profile.
This sentiment could be applied to infrastructure itself. At the conference, Marija Simpraga, infrastructure strategist at LGIM Real Assets, said: "At the end of the day we care about what the outcome is for our clients. We will take a slightly more flexible approach in the sense that we will look at assets on the merit of what they deliver, what they add to the portfolio."