It has been a busy year for the real estate teams of Dutch pension funds. Rachel Fixsen talks to three groups
APG
• Real estate assets: approx. €40bn
• Real estate allocation: approximately 10%
• Total assets: €417bn
Dutch pension funds were among the first adopters of global real estate strategies. Over the past year, they have been particularly active, spreading their nets wide to capture opportunities across the globe. APG, which manages more than €417bn of pension assets, is the largest of the Dutch players and has undertaken a wide variety of property deals over that time.
Most recently, it entered into a joint venture with the California State Teachers' Retirement System (CalSTRS) and Argo Infrastructure Partners to invest in North American infrastructure. In June, it teamed up with Canadian company Ivanhoé Cambridge to invest in Chinese developer Chongbang.
In the past 12 months it also began investing in European hydropower with Aquila Capital, and Australian student housing with Scape Student Living. It also invested in a company managing a residential portfolio in Finland and US real estate debt vehicle H/2 Special Opportunities III. It made commitments to E-Shang China Logistics Ventures, a joint venture to develop and invest in Chinese logistics, and Lend Lease International Towers Sydney Trust, an office development in Sydney.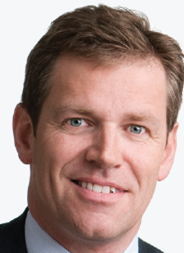 "Looking ahead, our geographical focus is global, according to our strategic target weights for regions and sectors," says Patrick Kanters, managing director of global real estate and infrastructure.
APG has its sights on many real estate sectors and strategies to achieve the most effective global portfolio of assets, including develop-to-own and develop-to-sell strategies, he says.
APG's largest client is the €344bn Stichting Pensioenfonds ABP which covers government and education employees in the Netherlands. ABP now has around 10% of its total assets invested in real estate, and managed to generate a return of 26.5% on that portfolio in 2014.
APG says pension fund clients look to real estate to produce stable income and capital growth over the long term. Existing investments have a broad international spread, and the manager's recent acquisitions reflect this current geographical diversification, rather than being focused on particular regions.
At the end of December 2014, 42% of APG's property investments were in Europe, 36% in the Americas, 17% in Asia outside Japan, 4% in Australia and New Zealand and 1% in Japan.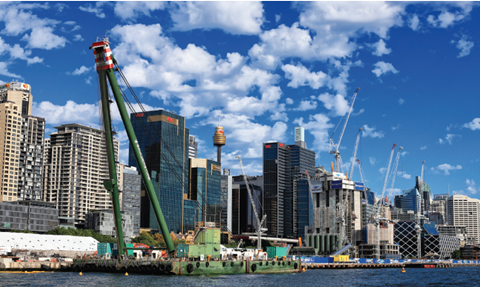 Investments are in private funds, companies, joint ventures as well as listed vehicles, and Kanters says this approach – where no distinction is made between listed and private real estate– is one of the aspects that sets its strategy apart from other investors.
"Understanding the dynamics between both elements within the real estate portfolio enables selective advantage to be taken of valuation differences between private and public real estate," Kanters says.
Kanters cites APG's "leading role in the area of sustainability in real estate". He says: "As a founder and participant in the Global Real Estate Sustainability Benchmark (GRESB), APG engages to improve real estate sector performances in the areas of the environment, society and governance."
• Real estate assets: €7.2bn
• Return in 2014: 19.5%
Bouwinvest, which manages the international real estate strategy of Dutch construction industry pension fund bpfBOUW, also runs a series of Dutch property funds, seeded several years ago with bpfBOUW direct property portfolio.
It intends to allocate more capital to third-party funds and listed investments, while expanding its Dutch investments. It recently announced that it has €1bn to invest over the next few years to expand its €2.7bn international real estate portfolio, sourced from both new money and maturing fund holdings.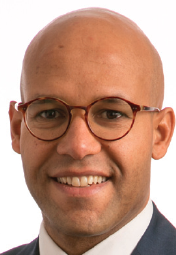 Stephen Tross, managing director international investments at Bouwinvest, said the international portfolio produced a 19.5% return in 2014. "We intend to build on that successful track record by investing larger stakes in fund managers and listed firms to give us more influence over their strategies, at the same time as allocating more capital outside of the Netherlands.
Overall, Bouwinvest manages €7.2bn of assets – all in real estate – with 62.9% located in the Netherlands. The split between the rest of Europe and the US is roughly equal, with 15.1% in the former and 14.9% in the latter, and the remaining 7.1% of assets are invested in Asia Pacific.
In the past seven months, almost 90% of Bouwinvest's domestic investments have been made within the Amsterdam region. In June, it bought 712 apartments in the city in two separate deals, located in Haarlemmerweg and Kop Weespertrekvaart, and in July, a deal with Nautique Living brought a further 473 apartments into the portfolio.
In April, the manager made two smaller investment deals in Utrecht, investing in a total of 60 apartments; in June, deals in Eindhoven and Rijswijk added 79 apartments to the total. Bouwinvest says it has a secured supply pipeline of €658m for residential.
"During the year, we have seen €120m of capital committed by existing Dutch institutional investors to our domestic residential fund," says Karen Huizer, manager, investor relations at Bouwinvest.
Over the months since the end of December 2014, Bouwinvest's overall real estate portfolio has grown by €451m.
Huizer says this growth has come from new real estate investments in the Netherlands as well as in international markets, in both listed and unlisted funds. The aim now, she says, is to grow the overall real estate portfolio nationally as well as internationally.
Blue Sky Group
• Real estate assets: €2.4bn
• Real estate allocation: 12.5%
• Total assets: €19.3bn
Blue Sky Group, which manages several pension funds, including those of Dutch national airline KLM, has €2.4bn invested in listed and unlisted property, representing 12.5% of its total assets under management of €19.3bn. "Our investment focus is aimed towards market developments and trends that will have an impact on real estate fundamentals," says Marleen Bosma-Verhaegh, senior fund manager for real estate at Blue Sky Group.
Within Blue Sky Group's overall portfolio, real estate fulfils the role of a diversifier and cash-flow generator, and is also valued for its risk-return potential, says Bosma-Verhaegh.
Property investments – all in indirect vehicles – are now spread across not only Europe and the US, but Asia too.
"Although all our investments are indirect, the actual structure may vary," Bosma-Verhaegh says. "Our investments could be in funds or club deals for private real estate, and we also have listed property investments in the portfolio."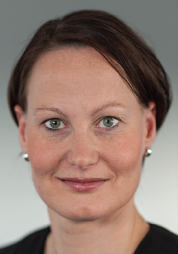 In the past 12 months, Blue Sky has invested in all regions, with new deals in European funds including a diversified core fund, a country-specific strategy and a sector-specific strategy. In the US, it has invested money into a sector-specific strategy and a diversified fund, while in Asia, it has recommitted to a fund of funds and committed to two new direct funds.
Over the coming year, Blue Sky will shift its strategic allocation to private investments rather than listed funds, Bosma-Verhaegh says. "We have enlarged our Asia allocation and diversified our risk within the Asia portfolio," she says.
It is planning to commit between €200m and €300m next year to real estate, focusing on both Europe and Asia. New investments could be in all kinds of sectors, she says, depending on the locations and the opportunities that arise.
Bosma-Verhaegh says Blue Sky's approach to real estate is to keep a close watch on the amount of funds under management, in order to keep the portfolio manageable, along with the fact it has been investing in core, with limited value-added. "This has served us well and has allowed us to invest through the downturn," she says. "We maximise our diversification potential in the total investment portfolio to stay fairly close to the characteristics of direct real estate."
Finally, the financial assessment framework (FTK) to which Dutch pension funds must adhere was recently reformed. Bosma-Verhaegh says the new rules require funds with higher leverage to hold a higher level of liability coverage. "This will be a reason for pension funds to focus on lower leverage – 20-40% – as coverage ratios have been hit by low interest rates," she says.
Netherlands: Aiming high from the lowlands
1

Currently reading

Netherlands: Aiming high from the lowlands

2