Finnish pension institutions are busy in their home markets, but some are looking at Europe and the US. Rachel Fixsen profiles five groups
VER
• Location: Helsinki, Finland
• Total assets: €18.2bn (end June 2015)
• Total real estate assets: Around €550m
• Real estate allocation: Just over 3%
• Head of alternative investments: Maarit Säynevirta
VER – The State Pension Fund (Valtion Eläkerahasto) – returned around 10% on real estate in 2014, and 2.1% for the first half of 2015, but expects a considerably higher return for the whole of 2015.
The portfolio is diversified internationally with around two thirds invested outside Finland, mainly in Europe.
Since 2008, VER has invested in Asia. It now has no investments in the US.
In Europe, the pension fund invests via unlisted real estate funds and — more recently — through real estate companies. In Asia, investments so far have been made through funds of funds. VER makes all its real estate investments indirectly and has no direct real estate holdings.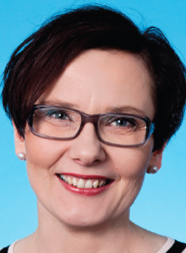 In the past 12 months, VER has made six investments, of which five were fund investments. All were with existing managers, in line with VER's strategy of focusing on managers it has existing relationships with, and have proven track records in their chosen strategies.
VER also acquired a stake in Finnish residential company Sato, continuing its investment in domestic residential property.
In all, it committed or invested around €190m during the period.
Real estate acts as a diversifier within the overall portfolio of the pension fund, and also has the role of providing inflation protection. The asset class is expected to provide attractive returns in the current market environment, particularly with the use of moderate leverage.
Head of alternative investments Maarit Säynevirta says investing indirectly has allowed VER to diversify its real estate investments from the start.
Looking ahead, VER expects its level of real estate investment to stay at current levels, or be slightly higher, given the amount of capital being returned from existing funds and its future allocation goals. Geographically, the allocation is likely to remain broadly the same, and it will target all major property sectors selectively.
VER has not awarded any separate account mandates so far on the real estate side, but says it could consider using them outside Europe – for example, in Asia.
Etera Mutual Pension Insurance Company
• Location: Helsinki, Finland
• Total assets: €5.7bn
• Total real estate assets: Around €1bn
• Real estate allocation: 16.5%
• Head of real estate: Timo Sotavalta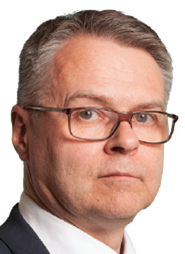 Etera's property investments generate around 6% a year, and provide diversification within the overall portfolio.
Etera invests directly within Finland and most of its real estate exposure is to its domestic market. Etera has around two thirds of assets in direct investments and plans to invest even more in this way.
It also invests through funds, joint ventures, separate accounts, and a limited portion in real estate investment trusts (REITs). The institution expects a higher proportion of investment to go into real estate loans.
It will use separate account mandates more for its global investments when it has room to make new commitments, which will probably be in several years' time.
At the beginning of the year, Etera and VR Pension Fund invested in a Finnish real estate fund managed by aQ Asset Management. They both seeded the fund with two assets worth €23m.
Location is the main focus when making real estate investments. CIO Jari Puhakka gives an example of this approach, saying it has invested close to main railway stations in the greater Helsinki area.
The institutional investor believes in active management. Property investments are seen as creating extra value and the institution is comfortable taking construction risk in its direct portfolio.
Real estate now falls under the remit of the real assets team, which focus on other asset classes, including infrastructure and forestry.
Keva
• Location: Helsinki, Finland
• Total assets: €41.5bn (end of 2014)
• Total real estate assets: €2.8bn
• Real estate allocation: 6.6% (September 2015)
• CIO real estate: Petri Suutarinen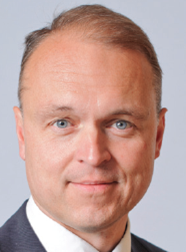 In 2014, Keva's real estate investments produced a 5.6% return. The pension fund's direct real estate investment exposure is limited to Finland, but it is currently on the lookout for investment opportunities in other Nordic countries as well, particularly in Sweden.
In July, Keva announced it planned to invest in foreign real estate markets for the first time, via direct investments in other Nordic countries, with Sweden as the first target. It picked HEA Property Partner as its local partner in Sweden, to manage and develop assets it acquired.
Keva invests directly in property, as well as using funds, funds of funds and joint ventures to access the investment class. Real estate funds currently account for around one third of all investments.
In 2014, Keva moved to reduce the relative share of office buildings in its portfolio by buying shopping centres and residential buildings.
Over the next 12 months, Keva plans to deploy about €200m in real estate, focusing on Finland and other Nordic countries. It says all sectors are potentially interesting but retail and residential are the main focus.
Keva emphasises that funding is not an issue with new investments. It is a 100% equity investor, but can take leverage too.
Recent direct investments include a hotel near Helsinki airport as well as a residential project in the Helsinki Metropolitan Area (HMA), which consists of the cities of Helsinki, Espoo, Vantaa and Kauniainen. It also has a major refurbishment project in one of its Helsinki CBD (central business district) assets.
Varma Mutual Pension Insurance Company
• Location: Helsinki, Finland
• Total assets: €41.9bn (end June 2015)
• Total real estate assets: €3.9bn
• Real estate allocation: 9%
• Investment director, real estate: Ilkka Tomperi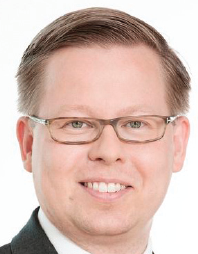 In 2014, property generated an overall return of 3.8% for Varma, with indirect holdings producing 8% and direct investments returning 3.2%. In the first half of 2015, the overall return has been slightly lower at 3.4%.
Varma sees real estate as working both as a diversifier and an inflation-linked source of returns. The vast majority of Varma's property exposure is in the form of directly held Finnish properties, with these accounting for €3.4bn of the total €3.9bn real estate exposure, although international real estate investments are increasing with a focus on Europe.
Varma's investment approach is to make both direct and indirect investments in both traditional pooled funds and joint ventures. Within its equity allocation, it has some listed and non-listed real estate stocks.
Varma says it could invest between €200m and €400m over the next 12 months, depending on opportunities that arise and market developments, with Europe being the focus. All sectors will be within its sights, and new deals could be in the form of direct and indirect investments in Finland, and funds and joint ventures in the rest of Europe.
Ilkka Tomperi, investment director, real estate at Varma, says the pension fund aims to be opportunity driven in property investment. It focuses more on the individual opportunities, markets and the right teams rather than focusing on trying to follow any strict sector or geographical allocation targets.
In the past 12 months, Varma has focused on international investments in bigger European markets and the Nordic countries. International investments have been structured as pooled funds or joint ventures.
Tomperi says the acquisition of Swedish shopping centre Skärholmen Centrum in joint venture with Grosvenor Fund Management is a great achievement in realising its strategy.
Elo Mutual Pension Insurance Company
• Location: Espoo, Finland
• Total assets: €20.7bn (end June 2015)
• Total real estate assets: €2.9bn (end June 2015)
• Real estate allocation: 13.9%
• Director, real estate investments: Timo Stenius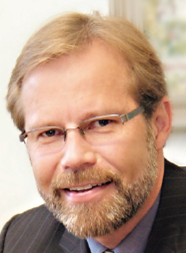 Since Elo was formed at the beginning of 2014 from the merger between Pension Fennia and LocalTapiola Pension, its real estate team has focused its activities on reorganising the existing portfolio. This has included selling 900 apartments, and planning to limit the number of properties it owns.
Before the merger at the end of June 2013, Fennia had €980m in direct real estate holdings and €222m in real estate funds and joint ventures, totalling 15% of its portfolio, while LocalTapiola, had a similar direct and fund investment split, but around 20% of total assets invested in real estate.
In the first half of 2015, Elo's real estate return was 4.4%, with funds and joint ventures producing 6.5% and direct investments generating 3.9%.
Property investments are mostly within Finland, with the remainder in European and US commingled funds. The investment approach taken is to buy direct investments, use funds and joint ventures as well as listed vehicles.
Elo has established a US allocation through a small number of commingled funds. In the first half of 2015, Elo committed €600m to real estate funds and strategies.
Timo Stenius, director, real estate investments at Elo, says the pension insurer is comfortable with the current property allocation and does not intend to increase it.
In order to maintain the allocation, it will be focusing on Europe and the US for new investments, looking at the residential sector as well as diversified investments. It is only interested in direct investments, rather than funds.
Elo views the role of real estate in its overall portfolio as a diversifier and provider stable returns. Stenius says Elo's real estate investment stance is that of a long-term investor looking for stable rental income from core assets. He sees the sector Elo is interested in as overpriced now.
Investor Universe: Sweden - Uncertainty around AP reform
1

2

3

Currently reading

Investor Profiles: Finns target Europe and US

4