Danish pension funds remain active in real estate but they are taking distinct approaches and strategies. Rachel Fixsen profiles four investors
PensionDanmark
• Location: Copenhagen, Denmark
• Total assets: DKK180bn
• Total real estate assets: DKK12bn
• Real estate allocation: 6.7%
• Interim director, real estate: Karsten Brink
PensionDanmark's property portfolio, which mostly consists of domestic investments, produced a return of around 6% in 2014. The increase in real estate investment over the past few years resulted from the pension fund's shift in strategy five years ago, when it responded to low bond yields.
The asset allocation overhaul in 2009-10 shifted the portfolio away from government and mortgage bonds towards assets that produce stable cash flows with little correlation to the overall business cycle. This included energy-efficient real estate and infrastructure.
Karsten Brink, deputy director, real estate, says this type of investment fits in well with the long-term nature of a pension fund and provides a stable alternative in current economic conditions.
When looking for new property investments, PensionDanmark considers all parts of Denmark, and geographical allocation depends on where the right investment cases appear. All investments are made directly, rather than through funds or other vehicles.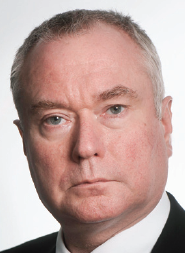 Over the next few years, PensionDanmark aims to invest DKK2bn a year in real estate, focusing on its home market. It is mainly interested in investments in energy-efficient real estate within the country, in prime locations and with high-quality tenants on long-term leases. It is also considering other types of property such as hotels.
Unlike most other pension funds, PensionDanmark is involved in developing residential properties. It typically enters residential or commercial projects in the early stages.
In the past 12 months, PensionDanmark has invested in a new building for the Danish National Police in Glostrup, a new hospital in the town of Slagelse, new apartments in the Jutland town of Vejle, as well as in buildings in Copenhagen, Odense, and Aalborg.
It has also invested in the construction of a new courthouse in Svendborg, in a PPP consortium including Sampension and PKA.
Sampension
• Location: Hellerup, Denmark
• Total assets: DKK257bn
• Total real estate assets: Around €2bn
• Real estate allocation: Around 10%
• Head of equities and alternatives: Anne Charlotte Mark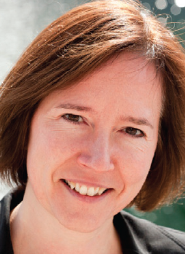 In 2014, real estate class produced a return of 8.5% for Sampension. In the past 12 months, the pension fund has been particularly active, having invested directly in Denmark, sealed a UK co-investment and committed to a couple of US funds. Looking ahead, Sampension is favouring an opportunistic approach, but is increasingly interested in Europe.
In August, Sampension said it planned to invest DKK15bn in alternatives, including real estate, over the next five years, bringing the allocation to between 20% and 25% from just under 20% now. It is in the process of expanding its alternatives investment team by four staff.
Geographically, real estate exposure is weighted towards Denmark, with domestic holdings making up 38% of the portfolio, while US investments constitute around 33% and Europe plus the rest of the world makes up 29%.
Sampension uses various different routes to gain exposure, including real estate funds, co-investments, segregated mandates, direct real estate and listed real estate — including real estate investment trusts (REITs) and other real estate-related listed investments. It uses listed instruments for low-cost, flexible rebalancing, and tactically, exploiting relative valuation and mis-pricing.
The strategy involves gaining core exposure from direct investments within Denmark, plus a select group of European countries. Anne Charlotte Mark, head of equities and alternatives at Sampension, says the fund likes Danish multifamily property under regulated rent law. Also attractive for Sampension in the short-term is the business of converting Danish office buildings to residential, because the office market is challenged, she says.
Sampension gains exposure to other geographies and value-add strategies mainly via real estate funds or segregated mandates. In the past couple of years, it has been increasing its US exposure – primarily in the multifamily residential sector.
Danica Pension
• Location: Kongens Lyngby, Denmark
• Total assets: DKK358bn
• Total real estate assets: More than DKK25bn
• Real estate allocation: Around 7%
• Head of real estate: Peter Mering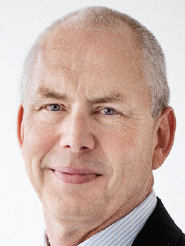 In the past 12 months, Danica Pension has been active within real estate mostly in the domestic market, both as a buyer and a seller. Where it has been a buyer, capital has mostly been invested through multifamily residential developments, build-to-suit, extension projects of exiting retail schemes, as well as some investment in real estate fund vehicles.
In March 2015, Danica Pension announced an investment of DKK5bn in a new development in central Copenhagen, buying postal buildings from logistics firm PostNord to build a district that would include offices, hotels and homes. It said it expected to conduct the development in conjunction with BlackRock — a financial partner it had already worked with.
The real estate strategy is likely to remain broadly the same for the next 12 months.
While Danica Pension's total property-related investments come to more than DKK25bn, its allocation to the asset class within client portfolios varies across the different pension products it offers.
The vast majority of the total is invested in direct domestic properties across Denmark. The largest single sector exposure is retail, predominantly shopping centres, while the remainder consists of commercial properties — office and mixed-use schemes — and residential properties.
Assets in the Danish property portfolio are spread across the country, with 68% located in Greater Copenhagen, and 27% located in Århus, Odense, Ålborg and the Triangle Region (Trekantsområdet) between Jutland and the island of Funen.
In the office sector, Danica Pension mainly targets let buildings worth more than DKK50m, in the same areas.
The pension provider also holds smaller positions in real estate funds.
The investment approach, whether through direct, indirect or joint-venture vehicles, is driven by opportunity and geography, says André Scharf, senior portfolio manager for real estate at Danica Pension.
ATP
• Location: Hillerød, Denmark
• Total assets: DKK691bn (end June 2015)
• Total real estate assets: €4.7bn
• Real estate allocation: 4.4%
• Head of real estate: Michael Nielsen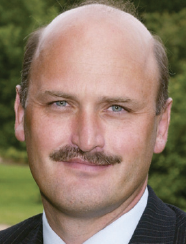 ATP, Denmark's labour-market supplementary pension fund, produced a 7% return on its real estate investments in 2014.
The pension fund has property assets in both Europe and the US. The investment approach is to buy property directly as well as via joint ventures.
In the past 12 months, ATP has invested in a shopping centre in Bremen in Germany as well as office buildings in Copenhagen.
ATP's property arm, ATP Real Estate, bought the Waterfront Shopping Centre in Bremen for €212m at the beginning of August 2015, from a joint venture between Resolution Property and LNC Property Group.
Michael Nielsen, head of real estate at ATP, said at the time that the deal was in line with the pension fund's strategy of generating long-term income and cash flows by investing in assets in good locations and with low risk.
In April 2015, it bought a building in central Copenhagen from the Danish Design Centre for an undisclosed sum, putting a software company Falcon Social in place as the new tenant.
In August 2014, ATP said it was considering greater exposure to property, having changed its liability structure.
But in May 2015, chief executive Carsten Stendevad said that, while real asset valuations remained at the current high level, the pension fund was content to halt new real asset investments.
Today, Nielsen, says the pension fund has no fixed target in terms of volume for new investments. However, the focus over the next 12 months will be on Europe and on retail, residential, hotel and office.
The asset class has the role of a hedge against inflation as well as a liability hedge in the overall portfolio.
Investor Universe: Sweden - Uncertainty around AP reform
1

2

Currently reading

Investor Profiles: Danes set about diversifying

3

4