Finland's pension insurers have too much money to invest in their domestic market. Ilkka Tomperi talks to Rachel Fixsen about the challenge of diversifying in today's uncertain world
Finland's Varma is making headway in its efforts to broaden the international spread of its real estate investments, but has deliberately resisted shackling itself to pre-determined goals.
"We don't have any official target for our international diversification, and neither do we have a fixed timetable," Ilkka Tomperi, Varma's investment director responsible for real estate, tells IPE Real Estate in Helsinki.
However, the geographic division of the €42bn pension insurance company's property assets right now shows that a major shift has been taking place. "For the first time, the US has become a larger market for us than Finland overall, across all our investments," Tomperi says. "And the share of international real estate investments has increased from just 5% to a current 15% of real estate investments over the past couple of years."
Forming the bulk of provision for Finland's large and inclusive earnings-related pension system, the country's pension insurance companies simply have too much money under management to be satisfied by domestic investments.
"The biggest Finnish institutions are really large investors compared to the size of the economy, so it's good risk management to diversify our investment across different countries," Tomperi says.
The Finnish economy grew by 1.6% last year, up from 0.9% in 2015. An increase in the number of tourists has lifted retail sales and demand for hotel accommodation, Tomperi says.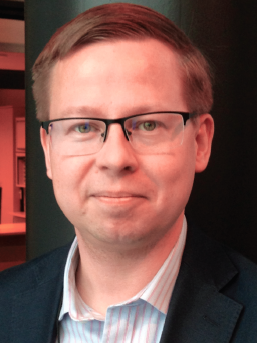 But it still makes sense to look abroad to diversify holdings, even if that means staying relatively close to home. Diversifying into the wider Nordic region makes sense, according to Tomperi, not least because these neighbouring economies have very different foundations.
"There are different trends in the different parts of the region, and real estate returns are strongly linked to economic growth," he says. "Stockholm is a market we know quite well, but the growth story there is quite different from neighbouring countries. Norway is largely oil and commodity-driven, and Sweden – while also driven by the same type of engineering as Norway – also has a lot of retail and consumer-orientated industry. The economy of Denmark, meanwhile, is characterised by a big logistics sector, including shipping." In September 2016, Varma bought the Heron City shopping centre in the Kungens Kurva district in the south of Stockholm in a joint deal worth SEK930m (€97.8m) alongside Finnish fund manager CapMan and Swedish company Cavendo.
Varma's diversification strategy involves making new investments abroad rather than reducing its Finnish property activities. However, it did divest some of its domestic property exposure in October 2015 by selling half of its stake in industrial property investment company Certeum. It also sold a €130m office portfolio just before the end of 2016.
Varma was involved in a large property deal in Germany, which was unveiled in December. Linking up with fellow Finnish pension insurance company Elo and the Qatar Investment Authority, Varma invested in the TaunusTurm skyscraper in Frankfurt am Main, joining a consortium led by the building's co-owner Tishman Speyer.
Political risk has come to loom large over financial and other investment markets during the past 12 months, and real estate is no exception. Tomperi says: "Ten years ago, real estate was mostly focused on looking into the demographics and GDP growth of a particular region, as well as the risks related to business and the economy overall. Whatever the country, though, political and related risks have increased very significantly, and this makes forecasting very difficult. The question is whether more Brexit-type events will start to happen — and even now, it is hard to predict what will happen regarding the relationship between the UK and the EU."
In part, as a response to this pervasive uncertainty, Varma is focusing its strategy towards liquid markets, where it believes investor demand will remain reasonable over the cycles. "This means that our strategy is not necessarily focused on different markets and sectors, but is very deal driven and there is great effort made regarding downside protection," he says.
"We do think it's important to monitor the allocations from a risk perspective – so you don't become over-allocated to a certain country or sector – but it's even more important today to focus on the bottom-up analysis rather than a top-down type of model.
"We are seeking good deals with the appropriate risk-return balance, which may be core assets which are relatively pricy and low yielding, but with limited volatility and the right risk-return balance. However, we are also looking at opportunistic developments in the right place — so this means we are really investing across all the risk profiles as well."
This is the approach Varma has taken in its real estate investment over the past three years. An example of its opportunity-driven approach is its decision to get involved in the long-term development of the former 'Arabia' tableware industrial site and surrounding area, in Helsinki.
"I think one luxury we have is that the international portfolio used to be quite small, and still is today, so we are at the early stages of building it," Tomperi says. This means Varma's real estate team does not have too many legacy assets in the portfolio to consider, and can therefore do all new deals based on individual merits.
"So I don't have to think too much about what I already have and whether this asset fits in with that, because if it's an interesting deal that we feel good about and one where we can believe in the underwriting then we probably have room for it."
Concentrating on investing internationally demands a particular set of skills from the team. Tomperi says Varma has this. "First of all, you need to have good language skills, you need to understand joint ventures and fund structures, and we need to be able to work with fund managers to create structures that work for us.
"Of course, it is also a benefit if you have a history of working in other parts of the world, because even though we are working with local partners in these joint venture investments, it's important that we ourselves have knowledge of these markets into which we are investing.
"You can never overstate the fact that real estate is a highly location-driven investment. And, of course, the further away from your home market you go, the more there is a risk of finding yourself on the wrong side of the road."
Investor Forum: Where do we go from here?
1

2

3

Currently reading

Investor Interview: Varma

4

5