The Global Infrastructure Investor Association was created to give infrastructure investors a political voice. Rachel Fixsen talks to Andy Rose, its first CEO
The Global Infrastructure Investor Association (GIIA) came into being to tackle problems faced by investors in the infrastructure asset class – notably regulatory uncertainty. But a month into the job, the association's chief executive Andy Rose is positive about the present situation in the market.
"There is good co-operation between governments and private investors over infrastructure projects, and there are many more common interests at play here than not," he says.
The association was launched in March 2015 by an initial group of 19 investors, including the Netherlands' APG and PGGM, and the Canada Pension Plan Investment Board (CPPIB), the Ontario Teachers' Pension Plan and PSP Investments. It has since grown to 47 members that together manage more than $300bn (€268bn) of assets.
Rose stepped into his new role from the public sector, but has extensive experience in the infrastructure market from both public and private sides. Before starting the job in April, he had spent three years as chief executive of the UK Government's Homes and Communities Agency (HCA). Prior to that, he was chief executive of Infrastructure UK, the body within the UK treasury responsible for producing the National Infrastructure Plan.
Between 2011 and 2013, Rose was a partner at European debt adviser and asset manager AgFe. He also spent 17 years at Canadian Imperial Bank of Commerce (CIBC) where he was managing director in charge of the infrastructure business within CIBC's investment banking division in Europe.
And having seen the infrastructure market from both sides, Rose does not prescribe to the notion that government and private investors have difficulty co-operating because they have different interests.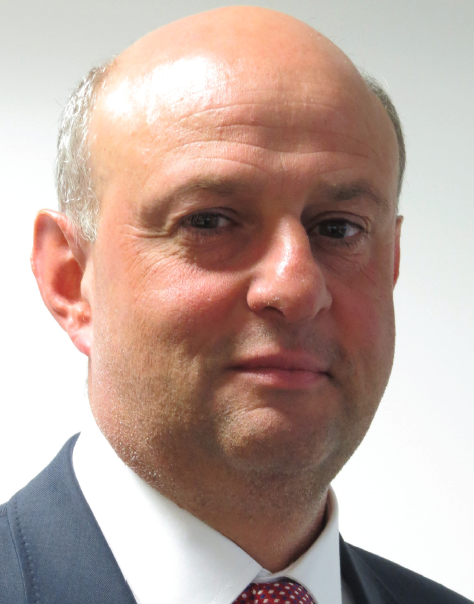 "Good, high-quality infrastructure is important for all in society, whether you're talking about roads, telecommunications, water, social infrastructure, hospitals or housing," he says. "These are the things all governments would like to provide for the people, but money is often constrained. And the investors coming forward to provide that money are doing so through peoples' retirement savings, so there are many elements of common interest."
What the association needs to do now, he says, is show that private investment has had a positive impact. "I'm not suggesting there won't be problems and challenges in long-term arrangements, but the key thing is to get these out on the table," Rose says.
When deals do not work out, it is important to find out why. "Did people have different understandings, for example? These are long-term, ultimately commercial transactions, so the key is understanding the perspective from each side going into the contract and making sure these misunderstandings don't happen. In a period of austerity in particular, of course governments are sensitive to getting the right deal."
"Regulatory risk can be disruptive. So it is important that the regulatory environment is stable"
As the public voice for equity investors in unlisted infrastructure, the GIIA says it aims to build understanding of long-term infrastructure investment and the positive role of private investors.
Its other stated aims are to advocate for the industry by talking to policy-makers about developing and maintaining supportive and stable regulatory environments, and to reduce barriers to investment, and provide knowledge-sharing and networking opportunities in the sector.
When interviewed about their attitudes towards infrastructure investment, institutional investors routinely mention political and regulatory risk as one of the main drawbacks of the asset class.
High-profile instances of governments retroactively changing regulatory conditions – such as changes to feed-in tariffs on solar energy in Spain, and Norway's proposed cuts to gas-shipping tariffs in 2013 via its Gassled system – mean investors cannot ignore the possibility of politicians changing their minds.
Is this specifically what created the need for the GIIA as a lobby group? "Infrastructure development is about creating essential assets and services, and I believe private finance plays an important role," Rose says. "But because investors are investing long-term money, often on behalf of pension scheme members, regulatory risk can be disruptive. So it is important that the regulatory environment is stable."
Will the new association provide a platform for smoothing the way to more satisfactory partnerships between the public and private sectors? "I'd like it to be a platform where there can be mature, sensible debates around what the merits are of private investment in infrastructure and what the evidence is for this," he says. "I hope the associa tion creates an environment where policy makers, politicians and infrastructure investors can meet to have an engagement with a clear idea of what it is government is trying to achieve and find a way of meeting that through private investment."
Does this mean the GIIA will be busy producing research? "Certainly, the dialogue is enhanced by good-quality evidence-based research, and having this is an aspiration from my point of view," he says.
As is stands, however, the team at the association itself is not very big, so its capacity to do this on its own would be limited. "But there is some great work already being done, so I would like to see co-operation growing with like-minded organisations and entities," Rose says.
As a global association, the GIIA will be involved with investors and governments in most parts of the world, but models around infrastructure development and investment do vary, sometimes considerably, between regions. "Some governments are more attracted to private finance than others, and in some countries, the legal framework is more developed," Rose says.
How will the GIIA approach this diversity? "The focus in the short term is where the investment is located, and so we'll be concentrating on the more mature markets in the early days," he says. "Examples of these markets are Canada, Australia and the UK, although, of course, even these markets each have their different legal frameworks."
It is the association's membership base that will identify the different issues that need the GIIA's attention. "We are very much a global organisation, and the key to our effectiveness will be using our membership base and not just the staff we have based in our headquarters," says Rose.
Investor Forum: Work in progress
1

2

Currently reading

Investor Interview: GIIA

3

4