During an IPE Real Estate seminar in Singapore, GIC's Lee Kok Sun spoke to Florence Chong about investing in today's competitive market
GIC has an estimated US$350bn (€321bn) of assets – although others with knowledge of the sovereign wealth fund (SWF) believe the figure to be substantially higher. What is certain is that GIC, the eighth largest SWF according to the SWF Institute, is big and so has needed to be innovative over the years to deploy its capital effectively.
GIC has often been a trendsetter. In real estate, for example, the fund moved into student housing in 2007, before it became established as an institutional asset class. Today, global investors are vying to build portfolios in the sector.
Recognising the increasing complexity of such a large, multi-asset portfolio, GIC has appointed five new CIOs to look after its main investment pillars: public markets, private equity, infrastructure, fixed income and real estate.
Lee Kok Sun, CIO for real estate, answered wide-ranging questions at IPE Real Estate's Globalisation & Megatrends event in Singapore.
Florence Chong: Your appointment has come at the most challenging of times. How difficult will it be for you to fulfil your job description?
Lee Kok Sun: The appointment of the five CIOs is a reflection of the fact that GIC needs to be a lot more focused in all areas of our investments, including public markets, fixed income and private equity and infrastructure.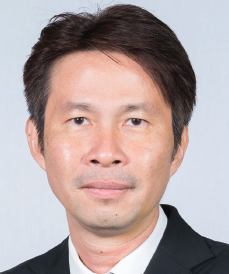 When you look at GIC Real Estate, we have investments in more than 35 countries. The extent of our global operations with nine offices does require at least one full-time person to oversee this. From my perspective, the market is as challenging as it can get. We are placing a lot of emphasis on systems and processes to ensure that they are robust enough to navigate through today's environment.
GIC has a certain mandate. We have to continue to look for new investments and, at the same time, continue to manage our portfolio exposure and risks. We are trying to strike a difficult balance in a challenging environment.
Q: How have you changed your investment strategy to cope with the lower-for-longer environment?
Generally when we invest we rely on the principle of mean reversion. But if we had used that principle in the last five to six years we would probably have made a wrong call in some cases because of the lower-for-longer outlook, which is something we did not expect.
This trend is global and affects all asset classes, with lower returns expected across the board, including real estate. For fixed income investors, returns are so low that they are moving up the risk curve to real estate, so real estate is seeing a lot more capital now.
At the same time, many investors can justify ever-lower cap rates because of the low funding costs. For instance, in Japan the cap rate is sub-3% because the Japanese funding cost is sub-1% – therefore on a levered basis you are still doing okay.
These are the challenges that we are facing. However, our presence on the ground globally, direct management capabilities and strong partnership networks allow us to continue accessing attractive deals in this environment.
We are also targeting markets and sectors where we see attractive fundamentals, less intense competition and where we can have first-mover advantage.
Q: Are investors borrowing returns from the future?
We have to be very clear on the main drivers of the returns on each of our investments. Are we driven by capital gains or income return? Obviously, income returns are more reliable, and predictable and we like to have cash flow.
If you plot a capital value chart over a rental value chart over the last 10 to 15 years, you will find that capital values have probably exceeded their previous highs in 2007, while rents have lagged. As cap rates have compressed, this gap has continued to widen. Cap rates have also compressed due to the low interest-rate environment. So for us, we need to be clear about the investment thesis and what are the main drivers of return.
Also the good thing about GIC is that, as a long-term investor, we are able to hold our investments for the longer term. As such we are also able to take advantage of longer-term structural trends.
Q: Which are the most exciting markets today?
We like to take a contrarian approach [but] honestly speaking there is probably only one market where we can take a true contrarian approach. That is Brazil.
Then there are the developed markets. Australia, the US, the UK and Japan are our key markets. In these we look for what we call sticky – steady, reliable – cash and assets that can weather economic storms.
In emerging markets we have [interests in] China, India and Indonesia. At one stage we also liked Turkey, although the political environment there is quite unpredictable. For the emerging markets, it's really about longer-term structural growth.
Q: You were among the first institutions to go to China and India. What has your experience there been like?
We started to invest in China back in the early 1990s, largely through minority stakes in partnerships with major Hong Kong developers who were then the key players there.
One of the trends we identified in the second half of the 1990s was China's housing reform programme. Before 1998, China had two categories of housing – one for foreigners, the other for locals. There was a spread between the prices of local and foreign housing.
We started to invest in local housing. We were probably one of the few foreign investors in that space. We played on China's urbanisation and the emergence of the Chinese middle class.
For the last 15 years, we have benefited from our exposure to China's residential sector. I would have to say that, whenever you bought anything in China 10 or 15 years ago you would make money with your eyes closed.
Today it is very different. In fact, we anticipated the Chinese slowdown, and over the past five years we have trimmed our residential position in China.
We are recalibrating our exposure there to focus more on income-producing assets. We have moved into logistics and retail. We also find a lot of Chinese developers branching out of China into developed markets. Perhaps it could be a sign that returns from their home market will be a lot more normalised going forward.
Q: Are the markets in key Chinese cities maturing?
China is not one single market. There is a bifurcation between even the first-tier cities: Shanghai, Beijing, Guangdong and Shenzhen. We see the risk in Shanghai and Beijing being lower than in other cities.
Shanghai and Beijing have evolved, and today they are no different to developed markets like Sydney or London. There is a need to assess risk differently in China's second-tier and third-tier cities.
Q: What about in India?
India is probably one of the few bright spots globally. It is a market that requires a lot of patience. We opened our office in Mumbai in 2010 with four staff, but in the first four years we were not able to do many deals. It was not for lack of trying, it was because it is just so tough to close a deal in India.
But we have laid the groundwork and are now reaping the gains as we have been quite successful in closing transactions in the last two to three years. I would say that as a foreign real estate investor we are one of the pioneers in the Indian market.
We have a diversified portfolio there in residential, retail, office and IT, and we are getting exposure into other sectors. But it is still challenging.
Q: GIC made an investment in Russia. How are you doing there? Do you still have assets?
It has been a good learning experience. It is a tough market and, similar to many emerging markets, a lot depends on who your partners are. Picking the right partner is the most important thing rather than picking the right assets. We have exited all our real estate investments in Russia. Given what is going on politically, it is a market we find it difficult to be in.
Q: When investing, investors must contend with political backlash in an increasingly uncertain world. How can you mitigate against such risks?
You cannot predict the future, but you can research and prepare for the future. That is number one. Secondly, we accept that all our projections will be wrong.
We do a lot of scenario planning, looking at the range of possible outcomes for each of our investments.
The question is whether it's skewed to the upside or downside and how we manage the risks. Because we are a global investor, our portfolio is quite diversified – and it helps that we have a long-term view of the markets we invest in.
Q: Do you give yourself a margin of error?
We look at a range of outcomes. Take Brexit as an example. I was in London when [the Brexit vote] happened, so you are confronted with a binary outcome. A lot of people assigned probabilities to an exit – 30%, 40%, 50%, whatever. You look at the range of outcomes: if Brexit happens, this is my downside; if UK votes to remain, this is my upside. You then make your investment decision.
At the same time, you cannot predict such political events. The UK EU referendum was only announced six months before it happened.
We are quite judicious about monitoring the markets and identifying whether a market is overvalued. In fact, in the last two years we have been divesting non-core and high-volatility assets in the UK. Irrespective of Brexit, we were already repositioning our portfolio prior to that as we felt that market was overvalued.
Q: GIC seems adept at picking its timing to re-weight its portfolio – like the sale of your assets in Australia.
It's about identifying risks to the portfolio. In Australia we have sold hotels and industrial assets as these are high volatility. It's not about selling out of a market, it's about being a disciplined value investor and selling assets we feel have exceeded their intrinsic value. Australia remains a key market for us and we will continue to seek opportunities over the long term.
Q: Why is logistics such a sought-after sector?
Logistics is not only about e-commerce, but also urbanisation. If we look at China – and even India – logistics properties are very simple assets to own as the capex is low.
It is also like land banking in a way when urbanisation happens. But that is a much longer-term play – some 10, 20, 30 years down the road. Logistics is one sector that we really like, and we are investing globally.
Q: GIC is usually ahead of the curve in picking new asset classes, like student housing. You are now probably the largest institutional investor in what is still a niche asset to many.
Our first student housing investment was in the UK. We have investments in Australia. And we closed a big investment in the US this year.
It is a play on education. One of the interesting analyses we have done in the US is that student housing is actually recession-proof, in the sense that, during the global financial crisis, many Americans went back to college to upgrade [their skills]. That is why we see it as recession-proof – and providing sticky cash flow. This is another sector that we are targeting globally.
Q: People talk about capturing megatrends and demographic changes, like the rising middle class and ageing. How is GIC tapping into such trends?
Ageing populations is a major megatrend. In terms of senior housing and healthcare assets, we have closed a transaction in the US in manufactured housing. In a way, it is catering to seniors. It is not assisted living. It is just a form of affordable housing for seniors. So ageing is a trend that we have to look out for.
When you look at GIC Real Estate, we have investments in more than 35 countries. The extent of our global operations with nine offices does require at least one full-time person to oversee this. From my perspective, the market is as challenging as it can get. We are placing a lot of emphasis on systems and processes to ensure that they are robust enough to navigate through today's environment
Lee Kok Sun
The other niche sector we think is interesting is self-storage – particularly in the US. Americans have big houses, yet when I ask people why they need storage, they say they like to collect things, need storage for them and then tend to forget about them. This is another source of sticky cash flow. In fact, one of the best performing REITs in the US is in the storage sector.
The challenge is that such assets are very small, each worth about $20m to $30m. It is not efficient for us to do this on a piecemeal basis. We need to identify the trends and then scale up by investing at a portfolio level. We then have to find the right operating partners to manage the assets for us and use that as a growth platform.
Another interesting sector is rental apartments or multi-family. We're exploring this sector, which plays to demographic changes. More people today are remaining single, and they like to stay in the city. You see this in gateway cities like London, Singapore, New York, Beijing and Shanghai where it is getting very expensive to rent an apartment.
If you are single, you need an apartment that you can afford, and you are not going to rent a two-bedroom apartment. So we see demand developing in future for affordable housing for singles in major cities.
Another important trend is the impact of technological disruption on future real estate demand. We need to keep abreast of the technology world, and identify which businesses will win and lose in the longer term. For example, India's large information-technology sector may face headwinds, especially for the more basic forms such as call centres, which can be made obsolete over time by machines.
Investor Forum: What are realistic returns today?
1

2

3

Currently reading

Investor Interview: GIC

4

5