Last year, Alecta decided to sell all of its direct overseas real estate. Rachel Fixsen talks to Frans Heijbel about the rationale behind the move – and reinvesting the proceeds
One year after Sweden's largest pension fund decided to divest all of its directly held overseas property assets, a new man has taken charge of the indirect real estate portfolio of Alecta.
The SEK732.5bn (€77.5bn) Alecta revealed it was selling all of its 48 direct property assets – in the US and UK – in April last year. In February this year, it offloaded the final 22 assets for about $1.8bn (€1.7bn). From Alecta's headquarters in Stockholm, Frans Heijbel is already overseeing the reinvestment of some of the proceeds, having taken up the new role this year.
"I started the job officially on the first of January, but I had already been heavily involved throughout the autumn," he tells IPE Real Estate. "Prior to this role, I spent four years in charge of transactions at Alecta in Sweden and the Nordics, and I have more than 16 years of experience of working in real estate and finance in Stockholm and London."
Before Heijbel's role was created, the duties of managing international indirect real estate had been split between the London and San Francisco offices. However, in tandem with its decision to exit international direct property holdings last year, Alecta also opted to close or sell its US subsidiary Alecta Real Estate Investment as well as its UK office.
Does the decision to divest international direct real estate mean Alecta will be reinvesting all of the cash from these sales into international indirect real estate? "Some of it will be reinvested in international indirect, and we have already started doing this," says Heijbel.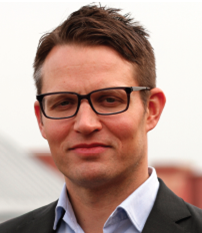 "We have invested in all sorts of vehicles – both listed and unlisted – and we are long-term in our approach. We want to use gearing to a reasonable level to boost returns and we tend to favour sector specialists."
The approach is largely bottom-up, but with top-down elements. "We are generally quite opportunity-driven, but we try not to become too narrow in our exposure," Heijbel explains. "At the end of the day, each investment must be judged on its own merits and we are absolute return driven.
"We are already invested in most property sectors and we are not going to change that strategy in the near future. Our current exposure includes Sweden and the Nordics, UK, US and some pan-European vehicles. We are not seeking investment opportunities in other regions for the moment."
It is still too early to tell whether or not Alecta has managed to pick relatively good times in which to sell its foreign assets, says Heijbel. "We certainly had some fantastic years in the run-up, but this was never about making a bear-market call."
Just how expensive was it to run real estate operations and offices in the UK and the US, and has Alecta made savings as a result of closing them last year? "We had a very cost-efficient international operation. This move was not about saving costs," he says. "It was more about operational efficiency and operational risks."
"In terms of Brexit, it was surprising and not great for the EU, but we are not so concerned about it from a UK property investment perspective over the longer term. Whether there will be a 'Trump effect' on US property markets is probably too early to judge"
Alecta's overall allocation to real estate is lower than it was before it embarked on the sale of international direct assets. It now stands at 7%, compared with 8.5% at the end of 2015.
Property makes up the majority of Alecta's real assets exposure. "We wouldn't mind investing in the right infrastructure product with the right risk and return profile, but we are very selective in that specific sector," Heijbel says.
"We have our own in-house real estate expertise based in Stockholm, combined with a comprehensive international network which gives us a fantastic platform for investing."
As a real estate investor, Alecta also has long experience in the indirect business, he says, and adds that the team is familiar with most of the different vehicles on the market. "We try to be as efficient as possible and only spend time and resources on things we know are good for us in the long run," he says.
And as a new chief in Alecta's overall property investment operation, what are the main skills and qualities Heijbel himself is bringing to the role?
"I bring an analytical approach in combination with a strong commitment to achieving good results with a focus on absolute returns," he says. "We are a strong team in Stockholm and we are flexible and pragmatic in our approach."
There are many challenges facing institutional real estate investors today, and top of the list, according to Heijbel, is the work of investing at a point in time when property values in many markets are at historical highs. "It helps if you can be more flexible in terms of investment format and mandate," he says.
Last year there were two major events that upset the financial markets: the Brexit vote in June and US President Donald Trump's election win in November. But Heijbel foresees stability, at least in some aspects of property markets this year.
"We think that both the European and US property markets, in general, will be quite stable from an occupational point of view over the coming 12 months, although property returns are likely to be lower than what we have seen recently.
"In terms of Brexit, it was surprising and not great for the EU, but we are not so concerned about it from a UK property investment perspective over the longer term. Whether there will be a 'Trump effect' on US property markets is probably too early to judge," he says.
"There is still value in real estate, but some markets and segments have become overpriced. I think it would be naive not to make such an observation at this point."