Much of the world's infrastructure is a work in progress – just like investors' approach to the asset class, finds Rachel Fixsen
Torben Möger Pedersen
PensionDanmark
• Has developed new ways of investing through building 10% allocation
• Prefers direct infrastructure investment and club-like deals
Having been one of the first Danish pension funds to put money into infrastructure investments, PensionDanmark has developed new ways of investing in the asset class along the way.
One way is through the establishment of Copenhagen Infrastructure Partners with former Dong Energy employees as the partners, says the fund's chief executive Torben Möger Pedersen.
"Some of the ideas of the fund build on the collaboration between an industrial partner and a financial investor," he says. "Currently, the fund is involved in constructing and running three bio-mass plants in the UK, where Danish companies are delivering the technology and PensionDanmark, with other investors, are providing the financing.
"This obviously yields good and stable returns for our members, but the project forms has also shown to be quite effective as the plants are being delivered ahead of schedule due to reduced complexity compared to normal project forms, which again decreases the risks for us as investors," Möger Pedersen says.
PensionDanmark now has 10% of its total assets invested in infrastructure, and has reached its target allocation.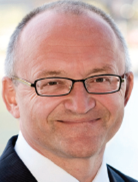 "We tend to prefer direct investments and club-like deals because they give better control over the assets and help to keep investment costs low," Möger Pedersen says.
Last year, PensionDanmark struck a deal in the UK taking a minority stake in rolling stock company Angel Trains, which has around 4,500 trains and carriages that are rented out to operators in the country.
Möger Pedersen says demand for infrastructure is increasing among institutional investors due to the low interest rates.
"The same can be seen within real estate," he says. "Compared to when we did our first investments in offshore wind, there is a lot more competition now, so projects that could have been attractive five years ago are now priced at a level that, in our opinion, does not correspond to risks associated with them."
This is another reason why the fund is looking for new ways of investing in infrastructure – to get ahead of the curve, he says.
Peter Hofbauer
Hermes Investment Management
• There is still a need to develop new financing models for infrastructure
• Huge shortfall remains in the required funding to meet UK infrastructure challenge
Despite the volume of private involvement already in infrastructure financing, Peter Hofbauer, head of infrastructure at Hermes Investment Management, says there is still a need for new financing models.
Hermes has been investing in infrastructure since 2002, on behalf of BT Pension Scheme and third-party institutional investors, and now has around £3.6bn (€4.7bn) of capital invested in the asset class.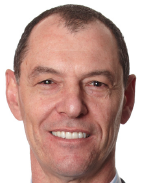 Hofbauer says demand for global social and economic infrastructure continues to rise for many reasons, including population growth, rapid urbanisation, increased energy consumption and growth in emerging markets.
"However, pressures on traditional sources of public funding for global infrastructure development investment mean there is an enormous shortfall in the required funding to meet the challenge," he says.
"Re-thinking traditional models of paying for new infrastructure" is a pressing priority for governments. Part of this is how to "optimise the balance" between passing on costs to the end-users – often across generations – and "funding from general tax to minimise public sector, whilst attracting significant private finance". This need was made clear in the UK by the establishment of the National Infrastructure Commission in October 2015 and the recently released National Infrastructure Delivery Plan, a revision to the 2014 National Infrastructure Plan, Hofbauer says, as well as by the UK government's encouragement of local government pension schemes to work together to create economies of scale and efficiencies in relation to new infrastructure investment.
"In the UK, specifically, the government recognises that to compete as a leading global centre for finance, innovation and excellence, against the back-drop of a maturing and sprawling population with increased pressures on the nation's infrastructure backbone, we must generate sustainable economic growth over the longer term, attracting the necessary investment and financial support," he says.
Hofbauer now sees more public-sector attention on how to reduce barriers, enabling large-scale projects to happen more efficiently. There is also more focus on the need to attract longer-term investors into projects at an earlier stage which will inevitably require more innovative risk-sharing models.
Serkan Bahceci
JP Morgan Asset Management
• Investors' holdings fall short of intentions, partly due to risks
• Active management required is labour-intensive
There is a big gap between the amount of money long-term institutional investors actually have in infrastructure assets and the amount they would like to have. This is partly explained by the risks inherent in the asset class, according to Serkan Bahceci, head of infrastructure research within Global Real Assets at JP Morgan Asset Management.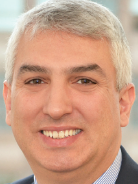 "We estimate the long-term institutional investors' average actual allocation to infrastructure asset class to be less than 3%, while the targets are in the 5-10% range," he says. "Successful infrastructure investing calls for a deep understanding of local political and business dynamics, layered over an informed view of regional and global economic cycles."
He says: "More importantly as infrastructure assets are essential to the wellbeing of the local economies they serve, the local stakeholders prefer the investor to have a long time horizon and continued investing in the asset to improve the service quality. In short, active management is required, which is quite labour-intensive."
Investors are looking at the best means of access, from funds to co-investments to direct investments, making their choices based on the sizes and capabilities of their internal teams, he says.
"While the fund-of-funds approach can be implemented quite easily, direct investing, on the other end of the spectrum, requires sizeable internal teams capable of underwriting and asset management duties," he says.
Bahceci says that from an investor's point of view, the fundamental issue is that infrastructure covers a very wide range in the risk-return spectrum.
"Not differentiating among different types of infrastructure investments, ranging from core to value-add to opportunistic, leads to inefficient allocations and outcomes for the investors," he says.
This being the case, he says one of the main challenges is that the definitions and classification methods in the infrastructure risk-return spectrum are not settled, mainly due to the lack of reliable third-party total-return data.
Paul Droop
Bank of Ireland
• Pension fund now adding private equity structures to infrastructure mix
• Access to infrastructure now easier as sector has matured
The Bank of Ireland's staff pension fund has between 4% and 6% of its assets invested in infrastructure. Having gained its exposure to the asset class using listed funds, it is now introducing private equity structures into the mix.
Paul Droop, group pensions chief investment officer, says the change will mean a slight increase in the overall exposure to infrastructure and, at the end of the exercise, the pension fund will have half its infrastructure in private equity structures and half in listed.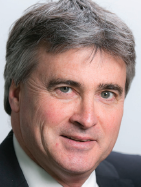 "This has always been our intention since we started investing in infrastructure three or four years ago, and it fits the philosophy with which we implement changes and structure our portfolio, being interested, in the first instance, in getting global exposure in anything we do," he says.
Infrastructure as an investment sector has matured quite substantially, Droop says. "Because of this, access is much easier than it used to be in the past, as there is now the scale for this, but the negative side is the amount of capital entering the space," he says. "So what you have are those classic problems: yields have come a bit down for those most reliable assets as well as the points in the capital structure that are most in demand."
The increase in demand for infrastructure investments is having other effects, he says. "One is that you start to get a bleeding at the edge of the definition of infrastructure. And increasingly people are being more creative in what they call infrastructure assets. You are starting to see things that would not have been in this category before – for example, car parks."
With this in mind, it is important for investors to remain disciplined in structuring portfolios, he says. "A manager may push a fund into areas you don't really want in your portfolio, and then you could find the overall investment doesn't behave in the way you wanted," he says. "It's a good thing to be thinking out of the box if you're looking for infrastructure assets – but you have to be disciplined too."
Marietta Moshiashvili
TIAA
• Defines infrastructure according to basic principles, so little has changed in its operation
• Invests through strategic partnerships with infrastructure developers and operators
In the eight years TIAA Global Asset Management has been making equity investments in infrastructure, Marietta Moshiashvili, a managing director and sector head in its energy and infrastructure group, says little has fundamentally changed about how it operates in the asset class.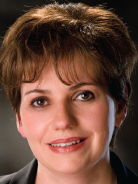 "We actually don't see a lot of divergence from what we were doing in the past, because we define infrastructure according to certain basic principles," she says. "Its distinctive characteristics include its inelastic demand, high barriers to entry, inflation-linked cash flows and the high degree of regulation or contractual framework.
"So when we evaluate infrastructure assets, we always consider the following questions: Is this particular asset providing an essential service linked to population and economic growth? Does it provide reasonably predictable cash flows linked to inflation based on its contractual regime? And, are there barriers to entry due to regulatory demands or the need for large amounts of capital or a particular operating expertise?"
TIAA mostly invests through strategic partnerships with infrastructure developers and operators.
It has 12 people working on infrastructure investment, and around $7bn invested in both debt and equity infrastructure.
Even though its investment approach has changed little over the past few years, the whole industry has matured, Moshiashvili says. And TIAA has learned not only from its own experiences but also from those of other investors.
"We try to adapt the best practices from across the industry," she says. "Take leverage, for example: you can take a very good asset and put too much leverage on it, and then you won't receive what you were expecting. Sometimes there is too much growth, with not enough measures in place to manage that growth or downside risk."
The higher level of competition that has developed over the past few years has, to some extent, shaped the challenges for infrastructure investors, according to Moshiashvili. "Now that the fruits of successful infrastructure investing have become more visible, there is increased interest in the sector by institutional investors, and everyone has to work harder," she says.
Sundeep Vyas
Deutsche Asset Management
• Trend of governments seeking private-sector investment likely to grow
• Climate policies in Europe affecting many technological changes
The infrastructure investment sector is changing and two developments stand out in particular, according to Sundeep Vyas, deputy chief investment officer of infrastructure investments in Deutsche Asset Management's infrastructure business in London.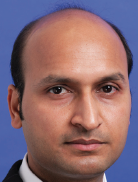 "On the demand side, a growing number of institutional investors have started investing in infrastructure, recognising the benefits of the asset class, including that it can provide a good match for their long-term liabilities," he says.
"On the supply side, budget constraints are limiting public investment and, given governments have less room to manoeuvre – financially speaking – when it comes to developing and financing large-scale infrastructure projects, they have started putting greater emphasis on attracting private capital into infrastructure and actively seeking financial partners. We see this trend growing, with governments crowding into private sector investment, and this is likely to create further opportunities for institutional investors."
Although these two developments have happened at the same time, he says, the Deutsche AM team is now seeing the demand side beginning to take the lead. The business has been investing in the asset class since 1994.
Vyas says technology represents one of the key megatrends having an effect on infrastructure investment. "In particular, we believe that climate change policies in Europe will have an impact on a number of technological changes in the infrastructure market, including energy storage, energy efficiency and zero emission technologies," he says.
"Smart grid systems will support the energy transition towards an increasing share of renewable energy capacity, by creating a more efficient energy network, aligning more closely peak demand and peak production through the use of real-time digital information and communication technologies between the various components of the energy network," he says.
Although it is still at an early stage, energy storage has a positive medium-term outlook in terms of addressing the problems of grid bottlenecks and intermittent renewable power, he says.
Investor Forum: Work in progress
1

Currently reading

Investor Forum: Work in progress

2

3

4