Last year was a catalogue of political and economic shocks. What does 2017 have in store for real estate? Rachel Fixsen talks to six investors
Paul Clark
The Crown Estate
• 2017 to host shallow slowdown rather than downturn
• London still well-positioned for financial markets
The UK real estate market is likely to experience a minor slowdown this year rather than a downturn, says Paul Clark, CIO at The Crown Estate in the UK.
The organisation has a unique perspective on the market. It manages a £13bn (€14.8bn) portfolio of mainly prime assets in London, which legally belongs to the UK monarch, but is not part of the Queen's private estate. All proceeds go to the Treasury.
"We're trying to sit back and look at the market over the medium to long term," Clark says. "At the start of 2016, markets looked pretty fully priced, and there's no doubt that markets are down over the year, and that there have generally been fewer potential purchasers.
"But if you look at the balance sheet at the end of year, interest rates look set to remain low for the foreseeable future, there is a glut of global savings still looking for a home. [The] UK property is institutionally acceptable to global investors, being relatively transparent, liquid and enjoying the rule of law, located in the right time-zone and with a language advantage.
"On the minus side though, inward yield shift ended a little while ago – though that said more about expected returns than anything else – and in particular, London office rents are also near their peak.
"But there hasn't been over-development during this cycle, and leverage has not risen to the levels that were seen before the financial crisis.
"All in all, we look at the market as being positioned for a pause. We are looking at a shallow slowdown rather than a downturn, because the elements you would normally expect from a full market downturn are not there."
On the uncertainty surrounding the outcome of the Brexit debate, Clark refers to a historical example that appears to contain some parallels. "If you look back to the mid-1990s, when the pound left the EU's exchange rate mechanism [ERM], the situation was somewhat similar," he says. "We left the ERM pretty quickly, there was a currency devaluation, and the UK markets rebounded a year or so later."
London is still very well-positioned with regard to international financial markets."
Thijs Berenst
Rabobank
• London market will continue to attract safe-haven seekers
• The private-rented sector is the most promising part of UK market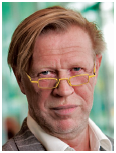 Thijs Berenst, CIO of the Rabobank Pension Fund, believes London property prices could soften slightly in the short term – until the terms of the UK's departure from the EU become clearer.
"The London real estate market will continue to attract safe-haven capital," he says, despite the immediate challenge the UK faces in negotiating a favourable exit from the EU. "We expect especially secondary assets to be downgraded and core assets to remain strong."
Berenst expects the fundamentals of the UK economy to remain strong in the medium to long term.
Deciding when to enter the market again, and in which sector, is a matter of choice. "Regarding the latter, it seems that the private-rented sector is the most promising part of the market, taking into account the strong demand for housing," he says.
In the US, the Trump Administration's policies and actions could be positive for real estate markets. "Infrastructure spending, tax cuts, deregulation and improved business investments could be beneficial for real estate," he says. "However, it is not clear which policy measures will get implemented and to what degree."
Although the uncertainty could give rise to more volatility over the coming years, Berenst believes the fundamentals of the US economy will stay strong.
European elections in 2017 could cause capital market volatility, but the fund does not foresee any major political shock happening. "We also expect the European Central Bank to continue to loosen monetary policy in 2017," he says.
The spread of property yields over government bond yields will remain attractive, and yields on prime assets will fall further, he predicts.
In the US, the fund expects the Federal Reserve to consider increasing interest rates in 2017, and property yields to rise mildly.
The Rabobank Pension Fund prefers residential, prime retail and logistics in Europe. "The residential sector and the prime retail sector will continue to attract capital and prime yields will fall further," Berenst says. "We accommodate this strategy by developing residential assets and acquiring core retail assets in major cities with strong demographics and growth potential," he says.
Zoltan Szelyes
Credit Suisse Real Estate IM
• Total returns likely to slow down but remain positive
• Higher variations between regions seen as the main trend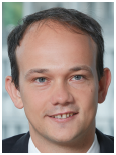 The year 2017 will prove to be solid for real estate as an asset class, predicts Zoltan Szelyes, head of global real estate strategy at Credit Suisse Real Estate Investment Management.
"Real Estate markets are in the mid to late stage in the current cycle. As the downward yield shift is coming to an end globally, total returns are likely to slow down but remain positive."
But the property manager does expect to see wider differences emerging between the performance achieved in different markets.
"We anticipate higher variations within the regions as the main trend, as [the] rental market – and thus the local factor – becomes a more important driver of the performance."
For example, Credit Suisse is anticipating negative total returns in the London market, while Spanish, Dutch, Irish markets real estate still have some steam, he says.
"We see interesting investment prospects into offices in the US, Australia, UK excluding London, as well as retail parks in Europe. We would rather avoid low-cap-rates markets such as Paris, London, San Francisco, Hong Kong or US multifamily."
Credit Suisse is also focusing on "market rebound stories" such as in Australia which is strong for natural resources, as well as Singapore or central and eastern Europe, Szelyes says.
Growing institutional allocations to real estate will continue to drive the market forward in 2017, he says.
"Especially institutional investors from Asia are still allocating new money to real estate," Szelyes says. "How far it will go, however, also depends on the relative yield prospects of other asset classes."
Paul Jayasingha
Willis Towers Watson
• Continuing trend for investors to go beyond basic property exposure
• Focus on secure income strategies to go on in 2017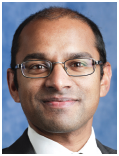 A common theme throughout 2016 was a movement by institutional investors and managers to expand beyond basic real estate exposure, says Paul Jayasingha, senior investment consultant, manager research, at Willis Towers Watson.
"We expect this trend to continue throughout 2017. This trend is only partly a reaction to the late stage of the property cycle in which much of the developed world finds itself. It is also a recognition that there are ways to use a wider real estate opportunity set and even real assets more broadly to build a more efficient and robust portfolio."
Jayasingha says his firm has been encouraging the introduction of more diversification – both geographic and sector – into real estate portfolios for some time. There has been a preponderance of domestic office holdings in most investors' portfolios, but the office sector is often more cyclical – and hence risky – in today's environment.
"This year has seen a number of credible entrants into the Asian core or core-plus space, which has historically been lacking in the unlisted fund market," he says.
"We have also seen continued interest in real estate sectors which seem less exposed to the economic cycle: secure income in the form of long leases or ground rents; healthcare, senior living and student accommodation.
"In particular, we expect the focus on secure income strategies – assets offering longer-term contractual cash flows – to continue in 2017. Although these strategies may be exposed to interest-rate increases, the institutional investors allocating to these strategies view them as a reasonable match to their cash-flow liabilities."
Greater protectionism from major trading nations, such as the US, is "an extreme 'left-tail' risk" that is "likely have an impact on all major asset classes, including property". But, Jayasingha says this needs to be weighed against other factors.
"For example, although logistics are thought to be most exposed to this risk, it is also facing a longer-term beneficial trend on the back of optimised supply-chain management, owing to the shift to omni-channel retailing."
Russell Chaplin
Aberdeen Asset Management
• Uncertainty over Brexit and Trump to be counteracted by strong demand for property
• Investors have started asking for how long strong real estate performance can continue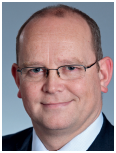 Although he says the consensus is for a small decline in real estate pricing over the next few years, Russell Chaplin, CIO, property at Aberdeen Asset Management, sees the asset class as relatively resilient this year.
"The uncertainty that has been generated by the UK's referendum on EU membership and Trump's election in the US are married to a period of very strong demand for property as an asset class," he says. "This strength has meant that sellers continue to be met by a ready supply of investment capital, which has been raised for deployment over the last few years, particularly for good-quality assets.
"That said, the global property markets have delivered a strong run of performance, on average, and investors have begun to question how long this might last and whether we will see a decline in prices or a more muted slowdown."
On average, Aberdeen sees better opportunities for real estate investment in Asia and continental Europe than in the UK and the US. "The UK and US markets are both beginning to slow, albeit that the US economy currently looks the stronger of the two," Chaplin says.
"Whilst the European economy is not strong, the yield on core property looks reasonably high in a global context and is likely to continue to attract investors."
The logistics sector is continuing to benefit from a structural increase in the demand for space, as more retailing moves online, he says. "We expect this sector to continue to expand," he says.
"Residential for rent is also seeing a boost in a number of markets, and institutions are keen to invest.
"Both the office and retail sectors have challenges which are going to take some time to work through. As we change the way we work and the way we shop, we are seeing changes to where and how we work and shop which directly impact property requirements."
Scott Brown
Barings Real Estate Advisers
• How political change will play out this year is still all supposition
• Seen as good to be a real estate investor while UK growth is 2%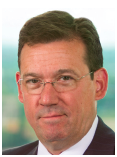 Despite the political shocks last year, Scott Brown, global head of real estate at Barings Real Estate Advisers, notes that the economies of the world have been resilient.
"There was significant political change," he says, "disrupting the way countries interact with each other." How those changes play out is all supposition, he adds.
"We see economies of the world continuing to grow and expand," Brown says. US economic growth is seen coming in around the 2% range for 2017 and 2018, he says, while the euro-zone will continue to grow, albeit slowly at 1.4% to 1.5%.
"The UK could have a slowdown as a result of Brexit, but it has been very resilient so far. When growth is running at around 2% [as it is in the UK], it's very good to be a real estate investor, because it doesn't lead to over-development."
Brown says: "The initial reaction in financial markets with Brexit was a slight over-reaction, and in the US, it was a slight over-reaction in a different direction." He notes that the effect of unexpected events is seen quickly in public markets, whereas the reaction in real estate markets is slower and more deliberate due to the valuation cycle.
"With an eye towards global growth, we have expanded our capabilities in Europe, given our strong outlook for the region," he says. "We think there will be relatively muted economic growth, and we see the uncertainty creating a good environment for us to come in and get ahead of better economic growth a few years down the line. It is an interesting time, in which the US dollar has strengthened relative to the euro and sterling."
Asia, meanwhile, is an interesting real estate market to watch, Brown says. "We are looking to expand into Asian markets, and we think China has started finally to expand." But, he adds, growth there is not expected to be wild. The Japanese economy has started to turn a corner, he says, with growth likely to be at about 0.6% to 0.8% over 2017 and 2018.
Investor Forum: Where do we go from here?
1

Currently reading

Investor Forum: Where do we go from here?

2

3

4

5