Despite the widespread uncertainty regarding the Brexit vote, most investors active in UK property are choosing to stay in the market, finds Rachel Fixsen
Catherine Vialonga
ERAFP
• Current geographical segmentation will not change post-Brexit vote
• Half of English assets located outside London, in residential or retail
French civil servants' pension scheme ERAFP has no intention of selling its English assets in the wake of the referendum, says CIO Catherine Vialonga. "However, we are going to adopt a wait-and-see approach concerning the UK market," she says.
ERAFP has allocations to domestic property and several European real estate markets, including the UK. Its segmentation and criteria will not change, Vialonga says. "It is still too early to assess the impact from the UK referendum result on our assets acquired in England, but many factors mitigating risk give us confidence," Vialonga says.
ERAFP is a long-term investor, holding real estate assets for a minimum of 10 years, which enables it to see out periods of uncertainty. "We follow a core risk profile strategy and our assets have strong fundamentals — low vacancy, long-term leases, good location, etcetera."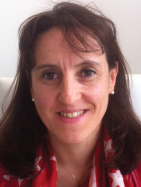 Vialonga adds: "In addition, half of our English assets are located outside London and are residential or retail assets. All of this limits the Brexit impact and protects our asset value.
"Finally, concerning currency risk, foreign exchange instruments were put in place for a part of the portfolio to hedge both the income and equity related to our London properties."
ERAFP expects offices to be affected the most by Brexit in the short term, particularly in London. "Space freed-up by international firms moving out may outweigh the likely reduced development pipeline, putting downward pressure on rents," says Vialonga.
The negative impact on pricing may be reinforced, she says, by a downgraded GDP outlook. "Overall, prime office yield would therefore increase; however, it would be limited by lower investment volumes and hence reduced liquidity — as well as by investor appetite for prime."
But Vialonga does not believe GDP growth reassessment due to Brexit should have a significant effect on real estate pricing across Europe. "Europe's largest markets, such as France and Germany, are transparent and stable — two characteristics that are very important after the UK referendum result. But the main cities in Paris and Germany can be viewed as expensive. Overall, investor demand for core real estate in Europe's largest cities should remain."
Michael Nielsen
ATP
• Danish pension fund not active in UK property due to currency strategy
• London hotel joint venture with AXA IM has 'good, long contracts'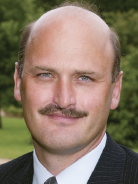 The Brexit vote will not have an impact on the real estate investment of Danish pension fund ATP – at least not in the short-to-medium term, according to Michael Nielsen, chief executive of ATP Real Estate.
"In general, even before the referendum on Brexit, and before we had heard of the possibility of it happening, we were not active in the property market in the UK because of our currency strategy," he says. "We prefer to invest in euros and Danish crowns because of the cost of hedging currencies, and we will continue with that strategy."
If anything, ATP could be more reluctant in future to invest in UK real estate from a currency perspective alone. If the country does separate from the EU and sterling consequently deviates more strongly from the euro than it has over the past few years, it would make the rationale even stronger, Nielsen says.
Earlier this year, ATP teamed up with AXA Investment Managers — Real Assets to invest £180m (€213m) jointly in two London hotels. "We have good, long contracts on the hotels, and the Brexit vote does not change our view on those assets," Nielsen says.
ATP has discussed internally what effect the UK referendum result could have on property investment. "We hear in the market that there could be some effect on the office market, because people still don't know if companies based there now will decide to stay in London if the UK leaves the EU, or whether they will leave," Nielsen says.
"You can also debate whether Brexit will have a long-term or short-term effect on economic growth in the UK. But our view is that growth will not be affected."
That said, ATP would still be more careful when it looks at potential investment opportunities in the UK in the post-referendum environment, than before, he says, and could be more reluctant to buy assets there.
"I think it's still too early to say whether it will have a long-term effect on the property market in the UK," he says. "In the Nordics we have seen a growing interest in real estate coming from international investors over the summer, but whether this is because of Brexit or other factors, we cannot say."
Greg Mansell
AXA Investment Managers – Real Assets
• Previously expected growth in speculative logistics development may not happen
• Pricing of secondary assets and locations looks expensive now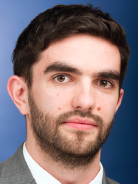 Before the Brexit referendum, AXA Investment Managers – Real Assets was advocating a more defensive position in the UK, says Greg Mansell, head of research. "One should take a long-term view and purchases should be highly selective, based on location and income quality," he says.
Mansell says the pricing of secondary assets and locations looks expensive, and secondary assets in the regions – not just in the UK, but also in southern and central Europe – are likely to see a reversal in investor confidence.
"Investors' need for security and capital preservation is greater than the need for yield, as shown by near-zero and negative rates in fixed income markets," he says. "Chasing higher yields in second- or third-tier locations is likely to come to an abrupt end given current market conditions and potential macro risks."
In the post-referendum environment, a lot of the previously expected increase in speculative logistics development is unlikely to materialise, Mansell predicts, because many investors are becoming more risk averse. "This presents an opportunity for those able to develop high-quality, bespoke, built-to-suit units for occupiers, which should still be required," he says.
In any case, UK logistics is still an attractive sector, he says, with structural changes driven by e-commerce continuing to spur demand from tenants for large distribution hubs and smaller 'last mile' facilities around major urban areas.
"The global increase in tourism looks set to continue, benefiting hotels," he says. However, the UK regional high-street retail may suffer if consumer sentiment deteriorates further. "Competition for space on high-streets outside London was weak before the referendum and is unlikely to recover post-Brexit."
As for UK infrastructure assets, Mansell says the drivers of demand for these assets are not expected to change much because of the referendum. But during times of uncertainty, Mansell notes that there is a flight to quality and investors demand an increased premium for taking risk.
"One area of risk is leverage, as relatively high levels of gearing within infrastructure assets makes them sensitive to changes in the availability and cost of debt," he says.
Mike Weston
PiP
• Short-term dislocations in infrastructure investment likely
• Basic drivers behind infrastructure still in place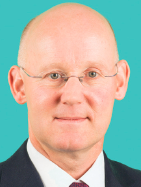 Mike Weston, chief executive of the Pensions Infrastructure Platform (PiP) in the UK, will not be surprised to see some short-term fallout from the Brexit vote. "Clearly, when something as major as this has happened, it is inevitable investors will take a step back and ask , will this mean changes in overall investment strategy?" he says.
The PiP was launched in 2011 by the UK's Pensions and Lifetime Savings Association, as a not-for-profit infrastructure investment alternative.
"There might be some short-term dislocations, because clearly when you are investing in infrastructure, it is for the long term, so you want to be as sure as you can that you're paying the right price when you go in," Weston says. "But as a whole, the same fundamental drivers behind infrastructure investment remain, including the fact that maturing pension schemes need long-term cash inflows to fund their outgoings. And the level of deficits in UK pension schemes is now going up as yields on bonds go down – something that infrastructure can provide a solution for. So as an asset class, infrastructure should become more attractive, all things being equal."
Weston sees no shortage in supply of infrastructure investment opportunities as a result of the referendum. "If you look at supply, it comes from various different elements," he says. "Regarding government-sponsored infrastructure, or government projects, the public messages from the new government seem to be less focused on reducing the overall deficit, which therefore allows more scope for government spending on infrastructure projects.
"Infrastructure is often discussed as a way of stimulating the economy, and if there is some danger of a Brexit-induced economic slowdown in the UK, the government could use infrastructure projects as a boost."
Supply of infrastructure investments also comes from companies aiming to shrink their balance sheets, and the tighter regulatory demands of Basel III mean banks are continuing to offload such investments too, he says.
"We still think that, as a long-term, low-risk asset, infrastructure is ideal for pension schemes," Weston says.
Zachary Gauge
UBS Global Real Estate
• Confident in UK property in the long term but Brexit vote to cause short-term volatility
• Some sectors of the market to be avoided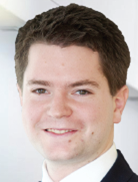 For UBS Global Real Estate's investment, the referendum is likely to affect its asset allocation within its UK strategies, says Zachary Gauge, European real estate analyst at the firm.
"We have a core balanced UK fund, so we will ultimately remain exposed to the traditional commercial real estate sectors in the UK, as well as the alternative segments where we have a good understanding and depth in the market," he says.
"We remain confident in the long-term outlook for UK real estate and, although the Brexit vote is likely to cause some inherent short-term volatility, in this era of record low returns on interest rates and government bonds we believe that UK property will continue to deliver a very attractive return to investors.
"The economic and rental growth outlook is undoubtedly weaker, and there are some areas of the market we will be avoiding, but we also expect that the fallout from Brexit could throw up some interesting opportunities, particularly for investors who can take a longer term view of the market and ride out that short-term volatility."
But this is likely to focus the attention of UBS Real Estate, he says, towards core, secure-income assets for the time being. "There are still a lot of unknowns hanging over the market going forward, but so far the indications after the initial shock have been relatively upbeat, or perhaps not as negative as feared prior to the referendum," he says.
Factors working in favour of UK commercial real estate at the moment include that the sector is not over-leveraged as it was in 2008 and 2009, as well as banks' ability to absorb a significant deterioration in the market before loans would be likely to turn bad on a significant scale, Gauge says.
"For investors such as us who believe in the long-term future of the market, there may be opportunities to buy at a discount due to the uncertainty which we would look to take advantage of. But so far the market has actually held together pretty well, with no real signs of significant discounts being applied to well-located, secure income assets which we would consider."
Andrew Milligan
Standard Life Investments
• Fall in sterling means some areas of UK economy will prosper, others will suffer
• Real estate debt increasingly attractive with stable margin over gilts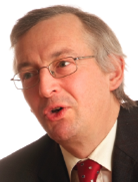 The UK's referendum result is likely to have a slow but material impact on the UK economy, according to Andrew Milligan, head of global strategy at Standard Life Investments. "It will not necessarily be better or worse, but it will be different," he says. "The fall in sterling, for example, means some areas of the economy will prosper and some will suffer, or not benefit.
"In terms of asset allocation, UK real estate in our house view is now neutral, but we continue to like real estate in parts of Europe and the Americas. Post referendum, we are a little more concerned on the outlook for London offices. However, this is dependent on the future impact of passporting of financial services, and the consequential effects on occupier location decisions."
But sources of yield remain in short supply, so commercial real estate debt with its positive and stable margin over gilts and short-term rates is increasingly attractive for investors, he says.
"Equally, given less appetite for risk and more appetite for stable and inflation-linked income, long-lease secure real estate assets and funds are increasingly of interest for investors. These types of assets have seen little impact from the recent downward pressure on real estate valuations."
Standard Life Investments also sees similar positive driving forces underpinning the attractiveness of infrastructure. "Investors are likely to continue to be attracted to the stability of the income provision; debt is likely to remain attractively priced, and we can expect potential future fiscal stimulus to underpin investment in infrastructure projects," Milligan says.
But it is too soon to say what the uncertainty in the run up to an actual exit from the EU would mean for real estate investors, Milligan says. "There is so much no one knows about the timing of Brexit, let alone what Brexit will eventually mean."
Questions remain, he says, about whether and when Article 50 is triggered, whether Brexit will be soft or hard, and how protected the financial services sector is. "We all hope to get some clearer guidance into the autumn from both the UK government and the European Commission.