Investors and asset managers are increasingly bringing real estate and infrastructure together. Rachel Fixsen talks to six investors and advisers
Jonathan Ord
London Pensions Fund Authority
• Co-operation with Greater Manchester enables scale in infrastructure
• Still sees pockets of value in infrastructure despite hunt-for-yield story
While acknowledging that the term 'real assets' can include a wide range of investment types, Jonathan Ord, head of private markets at the London Pensions Fund Authority (LPFA) names four types that his institution invests in. They are real estate, infrastructure, agriculture and timber.
"We have invested in infrastructure and real estate since the early 2000s and we have a couple of small positions in agriculture and timber, although these have never been a big allocation for us," he says.
"It is to do with how much capital you can deploy in those markets. We see real estate and infrastructure as more mature, and the ability to invest there is relatively straightforward, whereas agriculture and timber are a lot more niche and not widely understood, and difficult to access."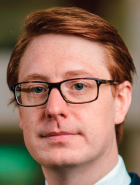 This is not to say that the LPFA will not look more closely at the latter two asset classes, he adds. In general, real assets serve as a diversifier and help to provide a portfolio with an alternative income stream as well as inflation linkage, Ord says.
Infrastructure has been an area of focus for the LPFA. "We've done a lot over the last two to three years, and have recently set up a joint venture with the Greater Manchester Pension Fund," Ord says.
In January 2015, the LPFA teamed up with Greater Manchester to create a £500m vehicle to invest in UK infrastructure and alternative assets.
"Working together like this enables you to achieve scale, which allows you to secure greater governance rights as well as having more resources to analyse opportunities," Ord says.
He is positive about future returns from real assets, despite more investors entering the sector. "Relative to other asset classes – and as part of the hunt-for-yield story – infrastructure has become more institutionalised over the last 15 years. And, yes, there is more capital flowing into it, and that does elevate prices," he says. "But we are still able to secure good returns, and our joint venture with Manchester recently acquired an interest in the Leeming Biogas plant, which has an attractive risk-return profile. There are still pockets of good value, but you just have to be careful about your underwriting."
---
Isabelle Scemama
AXA Investment Managers
• Set up real assets umbrella to leverage common traits of property, infrastructure
• Focuses on diversifying by equity, debt instruments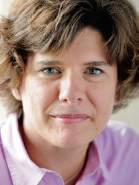 AXA Investment Managers, the investment management arm of the French insurance group, has recently created a real assets umbrella organisation.
Isabelle Scemama, head of the new funds group AXA IM – Real Assets, explains the thinking behind this switch to a single platform for both real estate and infrastructure. Both asset types are capital-intensive fixed assets that take time to transact, require appraisals to give them a value, and have stable, long-term cashflows as well as some inflation linkage. "It is a way for us to leverage those common characteristics, by having a global platform and a similar approach," she says.
Infrastructure and property sectors are markets where access to private information matters, she says. "Both markets have limited transparency, so it means there is asymmetric information, or inefficiency, and all those elements are a way for us an established player to generate good value."
AXA IM's approach to real assets is always both bottom-up as well as top-down because, Scemama says, it is also important to understand the global trend. "Each asset depends on its specificities, including its country of regulation, and this heterogeneity requires you to have a good local understanding."
Although a big European player, AXA IM – Real Assets has started to operate in the US as well as Asia. "I think what is important in this asset class is to be able to diversify because of its cyclical nature," she says. "First comes geographical diversification, and what we also do is diversify the instruments in which we invest – not just real estate as in buildings, but we try to operate a 360-degree approach."
This means including private equity real estate as well as stocks, private and public real estate debt. "We are playing with all types of instruments because it is a way for us to extract the relative value," she says.
For example, AXA IM – Real Assets is currently investing in US real estate debt because it is starting to find good value there relative to Europe.
---
Chris West
The Church Commissioners for England
• Centuries-old property investment now supplemented by timberland, infrastructure
• Diversified real assets strategy seen as protection against overpricing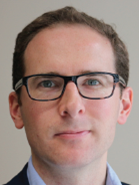 Chris West, head of property funds, timberland and infrastructure at the Church Commissioners for England, says real assets are a key part of the investment portfolio, which exists to support the work and mission of the Church of England.
"As well as more traditional real asset classes like commercial and residential property, the Church Commissioners have also invested in agricultural land, strategic land for development, mineral interests and, more recently, have diversified further into timberland and infrastructure," he says.
The Church Commissioners and their predecessors, the Ecclesiastical Commissioners' and Queen Anne's Bounty, have held land and property for centuries. In 2011, the real assets exposure of the overall portfolio was diversified by setting up a timberland portfolio with a target allocation of 4% of the commissioners' total assets. This made the Church Commissioners the largest private forestry owner in the UK.
"In 2013, we also made the decision to establish an infrastructure allocation," says West. "For the Commissioners, we believe real assets provide an opportunity to invest for the longer term in asset classes which should deliver outperformance relative to a traditional portfolio of bonds and equities. There are often long-term value-add opportunities, such as change-of-use and development opportunities."
One of the main factors currently affecting real assets in general, he says, is fuelled by the large volume of excess liquidity in most markets as a result of quantitative easing.
"Pricing of core or prime real assets have been driven higher and are viewed by many as an alternative to bond investing," West says. "Global flows of capital chasing safe havens have resulted in yields on real assets being driven lower, albeit with a healthy risk premium which exists in most markets."
However, assets in all markets are capable of deviating from long-term sustainable value, he notes. "A diversified real assets strategy across many asset classes should provide protection against potential overpricing. Furthermore, an ability to ride out cycles by taking a long-term investment horizon allows the investor to recover from any potential shocks."
---
Karen Dolenec
Willis Towers Watson
• Investors with in-house property skills can often use these for other real assets
• Fundamental business models for infrastructure different from real estate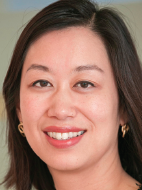 "Institutional investors should be more focused on real assets than they currently are," according to Karen Dolenec, who is in charge of Willis Towers Watson's activities across real assets. "If you look at the subsections within real assets, investors are going into them for similar reasons," she says.
Willis Towers Watson considers asset classes based on their drivers, she says. This means investments fall into one of the three categories of equities, credit or diversifying strategies – which includes real assets. "Real estate is probably the most mature of the asset classes within real assets and a lot of investors have real estate-specific allocations."
Many institutional investors already have in-house real estate expertise that can prove very useful when they decide to diversify into other real asset types.
"Most investors still think about different types of real assets separately but there is an emerging trend to consider them in a more holistic way," she says.
One of the challenges for investors looking to broaden their real asset exposure is which types to include, such as infrastructure, agriculture or timber – and within these types there are different models to consider, Dolenec says.
"In real estate there is a range of possible activities that are real-estate related, This range is the same whether in core or opportunistic. But in infrastructure, the fundamental business models are different."
At the lowest end of the risk curve comes social infrastructure, public-private partnerships (PPPs) or public-private infrastructure (PPI) underwritten by governments, while the spectrum continues all the way up to building biomass platforms speculatively with no guarantees, she says.
One of the main factors affecting real assets at this time is uncertainty about the impact rising rates may have on various strategies. "There are also a lot of investors coming in and there is a danger of overpricing. "And in the more emerging areas, there is a danger of risks not being priced appropriately," she says.
The key to success with real asset investing is really understanding the investments themselves, she says. "Make sure you speak to enough people, because this is a reasonably immature area."
---
Bill Hughes
Legal & General Investment Management
• Connection between infrastructure and real estate in the UK has been underplayed
• Direct property lending based on close knowledge of real estate markets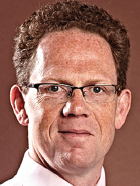 Bill Hughes, head of Legal & General Investment Management's real assets division, says the move to put investment in real estate and infrastructure under one umbrella at the organisation was driven by the belief that the connection between the two asset classes in the UK had been underplayed.
"There are principally three reasons why we've linked the two," he explains. "In the eyes of investors, they are similar – long-term, illiquid, with income that is inflation-linked and based on tangible assets."
Secondly, Hughes says there are often connections between the two asset types that can be exploited. For example, if LGIM invests in a big infrastructure project such as a rail development, it is then often well placed to invest in the real estate opportunities linked to it.
The third reason is that a similar base of knowledge is required for both real estate and infrastructure investment, he says.
Within infrastructure, LGIM Real Assets invests in social infrastructure – hospitals, prisons and schools, for example – and economic infrastructure, such as transport and energy.
Direct real estate lending is also included in the real assets division. "We operate in real estate lending but, unlike the banks, this is based on intimate knowledge of the real estate markets. It is a different part of the capital structure we are interested in."
Hughes acknowledges that in the next few years, as interest rates increase, real assets are likely to look different to investors on a pricing basis. "The challenge is to see what the other attractions are – inflation matching, diversification, cash-flow matching."
In the UK, infrastructure opportunities will keep coming, he says. "The public sector, central and local government is indebted and central government is becoming more indebted day by day, so things they have historically thought of investing in – for example, healthcare – are increasingly coming into the domain of the private sector."
He adds: "Who's going to be investing in the next wave of critical social infrastructure such as schools and prisons, or key transportational infrastructure such as Crossrail 2 or new train stations? The answer will increasingly involve private capital."
---
Prashant Tewari
The Townsend Group
• Real assets offer high, equity-like returns with a lower risk profile
• Good diversification achievable within and across the different real asset types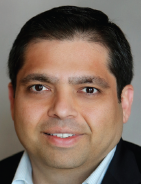 The Townsend Group manages several real assets mandates for institutional investors, including an integrated real assets portfolio for the UK's Environment Agency Pension Fund.
"In our view, real assets need to have two important characteristics," explains Prashant Tewari, head of investment strategy at the firm. "The underlying assets need to be real – to be a physical asset as opposed to a financial security – and second, those assets need to have a current and contractual cash stream that may exist for multiple years.
"Using this framework, we arrive at four real-asset classes – real estate, infrastructure, agriculture and timber. Each of these asset types continues to grow with a global investable universe and multi-billion-dollar opportunity set within each sub-type."
Tewari says investing in real assets is an essential strategy for the firm. Townsend looks at 10 different strategies or investment profiles of real assets: four within real estate (core, value-add, opportunistic, listed); three within infrastructure (core, non-core, listed); two within agriculture (row, permanent), and timber, he says.
"There are significant portfolio diversification benefits that come from these different types of real assets," Tewari says. "For example, agriculture returns are highly correlated with commodities but uncorrelated with infrastructure returns. He adds that real estate returns have been strong recently, during a period when returns on agriculture investments have come down a bit.
"If you look at the historical returns for real assets over the last 10 years, those returns have been higher than equities, and we project long-term returns to be at par with or higher than equities, albeit at much lower risk," Tewari says. While these returns are for the US market, he says numbers elsewhere look similar.
He believes there to be the opportunity to generate 100-200bps of alpha with a broader portfolio of real assets as opposed to being solely in real estate. "It is quite a meaningful addition to investor returns," he says.