---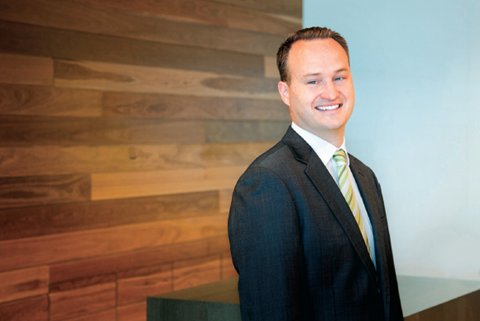 Sunsuper was one of the first movers into real assets when it was still relatively small. The Australian investor has been growing and so has its appetite
In 1997, when it was a fund of modest means, Sunsuper joined a consortium to buy Brisbane Airport for AUD1.4bn (€877bn). At the time, it was managing about AUD1bn on behalf of Queensland's state private-sector employees – a far cry from the AUD53bn fund it is today.
But size, it seems, has never been an issue for Sunsuper, which has carved out a reputation for pioneering investment in new asset classes. Today, Sunsuper has one of the highest allocations among Australian superannuation funds to the private market. It stepped into international debt markets following the financial crisis, and has led the way among its peers in putting money into the US multifamily sector.
In each of its ventures into new asset classes, says Michael Weaver, manager, private markets at Sunsuper, the experience has been positive. "Our total target is 32% in private market investments, which is currently around 11% in property, 8% in infrastructure, 7% in private equity, and around 6% in our hedge fund programme, which includes private credit," Weaver says.
Brisbane Airport was Sunsuper's first foray into infrastructure. Along with other industry super funds, Sunsuper owns a 49-year lease of Brisbane Airport, with an option to renew for a further 50 years – through to 2096. It holds a 7% stake in Brisbane Airport Corporation (BAC), the holding company that operates Australia's third busiest airport.
As part of a diversified infrastructure portfolio, which is valued at over AUD3bn, Sunsuper has interests in other Australian airports, including Melbourne and Perth, the Gold Coast, Townsville, Mount Isa and Longreach in Queensland.
Weaver expects the fund's infrastructure portfolio to grow to AUD5-6bn over the next three years. "We look to do two or three investments each year, investing AUD200-500m in either existing or new investments."
Last October, Sunsuper and NSW Treasury Corporation became co-investors with Ontario Teachers' Pension Plan in Bristol and Birmingham airports, two of the UK's largest regional facilities.
For a fund that is rapidly growing, airports represent a convenient avenue to deploy strong net cash flows. And they are scalable investments. Brisbane Airport, for example, is being upgraded, building a new runway, expanding its international airport and redeveloping the domestic airport. Capital expenditure is estimated at AUD2.2bn.
Over the next five years, BAC is planning more than 100 separate projects to cater for air-traffic growth in Queensland. Brisbane is the gateway to the Sunshine State and its many tourist attractions. The owners had already invested more than AUD1bn before the current round of upgrades of Brisbane Airport.
Sunsuper remains underweight infrastructure, private equity and hedge funds, partly because inflows have grown faster than its ability to source the right investments in these sectors, Weaver says.
Aside from airports, Sunsuper has a 25% stake in Arlanda Express, which connects Stockholm's Arlanda Airport to the Swedish capital. "We also have investments in gas and electricity transmission in Europe," Weaver says, along with interests in both a Czech gas distribution network and an electricity-distribution network in Finland.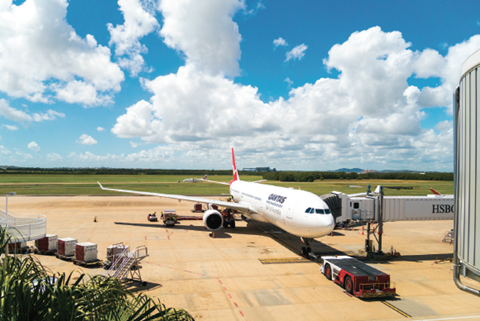 Weaver says infrastructure assets are becoming expensive. "We get a lot of opportunities to invest; it is our job to narrow those down to the ones that make sense."
He adds: "We are interested in America and the various plans they have for infrastructure. But there are a lot of issues yet to be resolved. We are not confident that there will be opportunities in the near term. But over time, hopefully, the market will open up."
Sunsuper invests through Macquarie Group and other infrastructure fund managers. "We either invest through their funds or we partner with them to invest."
In real estate, Sunsuper is "at weight", says Weaver. "Market pricing is getting harder to justify. We take money out of equities and bonds when we invest and, given where the cycle is, we are now focused on more defensive assets.
"We look at less leverage and more certainty of income over the medium to long term. Alternatively, we seek out assets that are less subject to business cycle risks. These include medical offices, multifamily and tourist parks."
Weaver says the fund has other directly held assets, although most of its property investments, like infrastructure, are done through managers, of which it has about 10. In Australia, AMP Capital is one of those mandated managers.
Last year, Sunsuper bought its first retail asset, Newcastle Marketown, for AUD163m. It co-owns Australian Technology Park, on the southern fringes of the Sydney central business district, with listed Australian property company Mirvac, which won rights from the New South Wales state government to the billion-dollar urban regeneration project in 2015.
One of Sunsuper's more scalable investments is the Adelaide-based Discovery Holiday Parks. "When we first invested, it had 30 holiday parks," says Weaver. "That has grown to 65 today, with scope for further growth. The sector still has many small mum-and-dad operators who will likely sell at some point."
Sunsuper took a minority stake in Discovery Holiday Parks seven years ago and three years later became a majority investor, buying most of the shares held by other investors in a deal that valued the company then at AUD240m. Sunsuper reportedly paid AUD170m to acquire the majority stake.
Of its AUD$5bn property portfolio, 25% is in the US where it invests through managers such as Heitman of Chicago and Stockbridge, based in San Francisco and Atlanta. Sunsuper has a large exposure to the US multifamily sector, having entered this market in 2012, long before many other super funds.
Sunsuper's multifamily investments are worth over AUD500m. "I expect this to grow to AUD800m to AUD1bn over the next five years," Weaver says.
But despite considerable industry discussion about built-to-rent in Australia, Weaver is not sure the country is ready for it. "It will take time to develop," he says. "We are working with the Property Council of Australia to try to help design the right regulations and structure around it.
"We would like to see something happen. It is hard in Australia, where the net residential rental yield is low due to the nature of the housing market."
About 10% of Sunsuper's real estate assets are in Europe and include investments through CBRE Global Investors. It has also started to invest in Asia through CBRE's Asia Value Partners IV, a fund that closed with US$550m last November. Sunsuper is one of 21 institutional investors in the fund.
"We see our investment in Asia growing as we grow, but it will grow quicker than us," says Weaver.
Explaining why it has taken Sunsuper time to enter Asia, Weaver says: "Asia is harder because core pricing is tight, rent cycles are short and the markets [are] volatile. Asia is more correlated to Australia relative to other global opportunities. In addition, we are usually a core investor, although we will consider value-add opportunities."
Early this decade, Sunsuper saw an opportunity to enter the property debt markets in Australia, the UK and the US. Since then, Sunsuper's exposure has ranged "anywhere from AUD300m to AUD600m" at any given time.
"The opportunity came from market dislocation due to the challenged banking sector. At the time, we were able to get better risk-adjusted returns than from the property market," Weaver says.
But property debt market dynamics have changed. The market is more crowded, banks are healthier, and more insurance companies are moving into the sector, "so it is harder to be excited about the returns".
Weaver says returns have compressed across the board by about 200bps. As competition increases for assets in Australia, will Sunsuper look increasingly to offshore markets?
"Australia is a growing country," says Weaver. "It is a good place to invest. It has good rule of law and strong population growth. Good ideas will continue to be found in Australia."
Although created to manage the pension savings of private sector employees in Queensland, Sunsuper has been particularly successful in attracting corporate funds. Over the years, it has managed funds for blue-chip Australian and multinational companies and banks. Among its clients are BlueScope Steel and PWC. More recently, it took over the staff fund of the Reserve Bank of Australia and will soon merge with Kinetic Super, a fund for the recruitment industry.
These last two funds alone add more than AUD5bn to its funds under management. "We have got a large number of corporate clients on our books, and they represent a large portion of our FUM," says Weaver.
At its current growth rate, Sunsuper will move into the AUD100bn league of large Australian super funds sometime in the next five years.