It has an absolute-return target to meet, so the Future Fund has been taking profits from real assets when it can. Wendy Norris speaks to Florence Chong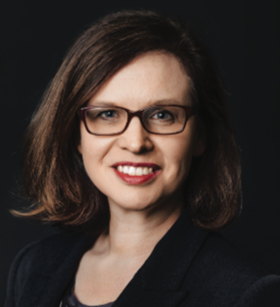 With asset prices peaking across the world, the Future Fund has entered "a harvesting phase" with some of its early investments. As it sells down core assets to capture capital gains, Australia's sovereign wealth fund is switching to core-plus and opportunistic assets that will deliver what it terms "complexity premiums".
"We started investing in core markets 10 or 12 years ago," says Wendy Norris, Future Fund's deputy CIO, "so we were able to get into a number of markets when buying core assets was the right thing to do." Norris, who oversees real estate, infrastructure and private equity, having joined the fund in 2010 from Hastings Funds Management (now Vantage Infrastructure), says: "The assets looked great in forward-return then, but many since have seen their growth cycle out."
The fund has identified about A$5bn (€3.1bn) of hard assets that it plans to divest. That is more than 10% of its A$47.3bn portfolio of illiquid assets. "When assets become mature and the risk level has decreased we look to sell them," Norris says. "This means we are thinking very carefully about which part of the illiquid side of our portfolio is at the end of the investment cycle. We ask ourselves where we should be taking some money off the table and reinvesting it back into the liquid equities market – and what we might invest into listed real estate or listed infrastructure."

The fund's investment in London's Gatwick Airport is a case in point. Norris says it bought into the airport for a very attractive price when there was "a bit of distress in the market".
She says: "We invested for seven or eight years, and had the benefit of active asset management which produced an asset that is very attractive to core investors. We are in the process of drawing that investment to a conclusion now."
The fund sold its 8.6% stake to France's Vinci Airports when the latter bought a majority stake in Gatwick from the owning consortium (which included the fund) for €2.9bn last year.
But the fund has no plans to dilute its holdings in Australian infrastructure, which includes the Port of Melbourne. "Australian GDP-linked earnings fit nicely with our mandate," says Norris. "Australian investment is actually more attractive to us on a total portfolio basis than foreign investment because, as a global investor, we've got such a strong preponderance of weighting to the US and global financial markets."
In property, the fund has taken a different approach, "harvesting" rich gains in Australia as asset values rose to record levels owing to strong demand for prime assets from both foreign and domestic institutions.
Norris says: "We have seen the growth in value of these Australian properties over the last 10 years. We thought it the right point in the cycle to start to exit some of the investments."
The fund also sold its first Manhattan office investment, a tower at 685 Third Street, to a Japanese real estate company, UNIZO, for about US$468m (€415m). With its joint venture partner, Nuveen Real Estate, the fund had purchased the asset for US$190m in 2010.
In retrospect, taking profits has been central to the fund's investment strategy. In 2013, it sold a 33% share in the Bullring, a major British shopping centre in Birmingham, for £307m (€345m) to Hammerson and the Canada Pension Plan Investment Board (CPPIB), after acquiring it in 2009 from Land Securities for £210m.
Unlike pension funds, which manage inflows and liabilities, Australia's sovereign wealth fund relies on investment for growth. Growth is therefore more important than long-term cash flows.
"The rate at which we are expected to grow is the rate of our expected investment returns," says Norris. "Our mandate says we should be benchmarked against Australian CPI plus 4-5%. This translates into annual growth targets of 6-7%."
Since its inception in May 2006, the
fund's annual average return has been 7.9%, and returns over the past decade have averaged 10.4%. In the process, the fund had grown the Australian government's one-off establishment allocation of A$60.5bn in 2006 to a nest egg of A$154bn at the end of March.
If it continues this trajectory, and the Australian government does not draw down on the fund until 2026-27, the fund is poised to become a A$300bn entity in the next decade.
However, the global environment will change during that time. The fund had just started to invest when the global financial crisis hit.
"It would be a different set of challenges for us if there was another global downturn," says Norris. "We are now at an overall neutral risk setting [but] while prices are high we believe there are still good growth opportunities."
The fund is striving for a balanced portfolio. At this time of the cycle, says Norris, the fund is looking to "increase the flexibility" of its portfolio. "We don't do that solely as cash," she says. "We would consider liquidity overall, and the fund is set to take more active rather than passive risk – for example, through investing in core-plus or opportunistic assets. We would look to managers that have shown discipline and have the skills, because we think there are still complexity premiums that are as interesting for us as they were in the past."
In contrast to the fund's most active growth phase, direct investment now has a lesser role. "The balance we are trying to make is to hit that quite high return target while taking as little risk as we can," Norris says.
"When assets become mature…we look to sell" - Wendy Norris
Diversification is seen as the key. "We reduce risk by not having all our eggs in one basket. We look at the most effective way to take risk in each of those different asset classes and in each market."
At the end of March this year, property represented 7% of total assets at A$10.8bn. Infrastructure and timberland was at 8.2% (A$12.7bn), with exposure to listed equities relatively low (to other similar institutions) at 32.9%.
The property share has stayed about the same level over the past three years, but infrastructure and timberland has risen from A$7.9bn in the corresponding quarter of 2015.
Norris continues to be keen on infrastructure and energy assets overseas, particularly in the US. The fund also has significant exposure to infrastructure in Australia.
"We are really interested in the kind of infrastructure asset that has a little bit of complexity, where, if you apply good management skills, you can essentially manufacture something with lower risk," she says.
The fund would not disclose how much capital has been returned from its recently stepped-up multi-billion asset disposals, nor where this money is being deployed.
Norris says: "We are looking forward to where we can still find good risk-adjusted returns. Often, that is in finding areas where there is a secular tailwind as opposed to a predominant cyclical market trend – there may be opportunities where managers can add more value."
Logistics is one such sector. "An enormous shift is going on with the way consumers interact with the retail product much more directly," she says.
The fund has a US$1bn industrial property partnership with Dallas-based Hillwood, but it also sold a 50% stake in Dexus Industrial Partnership to M&G Real Estate last December.
"We tend to have a small number of deep partnerships, and we work with managers that give us exposure to the US, Europe and the UK. Our focus is on developed markets, where you see bricks and mortar being replaced by online stores."
But the fund has not turned away from retail. Far from it. "There are opportunities to find retail investments which are neither core nor really bad," she says. "We think there might be a Goldilocks point in the middle where strong regional centres can be successful."
Last year, the fund co-invested with Brookfield in a 49%/51% joint venture to hold 23 US shopping centres acquired from General Growth Properties after Brookfield's successful US$15bn takeover of the listed US shopping centre owner.
"We might look at repositioning – to put multi-use on the site with retail, senior living, entertainment and residential," Norris says. "We do think that there are really interesting niche opportunities like that if you have got a good partner who has really good market knowledge."
The fund tends to focus on OECD countries, but also sees opportunities in emerging markets such as China. It has yet to enter that market in a meaningful way. "We have some exposure in China," says Norris. "For a number of years now we have been trying to work out how we access the emerging markets in general – and what is the best use of our time and energy."
But for the moment, while the fund chases growth, it is not quite ready to plunge into the high-risk, high-growth world of emerging markets.