The sector has been a runaway success in recent years. Lauren Parr asks what is next for long-lease funds and their inexorable growth
The UK long-lease fund market continues to grow, reaching the £5bn (€7bn) mark, from approximately £3bn two years ago.
The biggest fund in the market, the M&G Secured Property Income Fund, surpassed £1bn in 2012 and grew to £2.75bn at the end of 2014. One of the newest funds, launched in 2013 by AXA Real Estate, raised a further €175m last year, bringing its total equity to €337m.
The growth in assets under management is due to investor inflows and the rising capital values in the UK property market.
They provide long-term, secure income by investing in core assets let on long leases to strong tenants. In many cases, rents are negotiated on an inflation-linked basis. Institutional investors are attracted to the bond-like qualities, especially given the yield premium over index-linked gilts. Demand has been coming from pension fund clients with liability-matching requirements.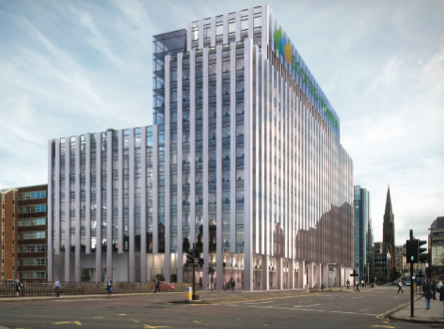 "The sector is still incredibly popular," says Greg Wright, director of investment advisory at KPMG.
But it has not been without challenges. Wright remembers how, in late-2008, the "funds only had a couple of years' performance under their belt and got caught up in the crisis and fell in value by 15%". He says: "One of the key risks was that it was a bit of a temporary attraction. We are through that now."
Today, the biggest concern is whether they still offer value. According to one investment adviser, "they're overvalued; we don't like them".
"Yields of long-leased, secure-income, inflation-linked assets in the UK have compressed significantly since long-lease funds took off in the mid-2000s," says Douglas Crawshaw, senior investment consultant at Towers Watson. "They currently stand at around 4.5% for traditional long-leased assets, such as supermarkets or budget hotels. It's hard to imagine yields coming down much more."
The essence of long-lease funds is that they perform well during a crisis when there is desire for secure income and traditional real estate performs poorly. But, Crawshaw says, such assets are likely to underperform when the traditional real estate market is doing well.
He says: "Last year, the UK property market returned just shy of 20%; long-lease funds weren't able to match that because there is very little opportunity to actively manage the assets when they are let on very long leases. The subscription queues have reduced, which may suggest that such assets could be nearing the peak of their valuation cycle".
Richard Marshall, fund manager at Standard Life Investments, expects that "capital growth will tail off after 2015 and focus will return to income – and growing that year on year through fixed and RPI increases".
Yet, long-lease funds will remain attractive to institutional investors. "The vast majority of pension fund clients want relatively stable inflation-linked income as opposed to investing out of a return-seeking bucket," says Matthew Abbott, principal at Mercer's Real Estate Boutique.
Renos Booth, fund manager of Aviva Investors' Lime Property Fund, says: "With most pension schemes being closed or in the process of closing, we are seeing a continued trend towards more liability-aware solutions where the focus is more on producing stable and predictable cash flows as opposed to just focusing on growth. Long, secure-lease investment provides just that and could be implemented in different forms to suit clients' needs."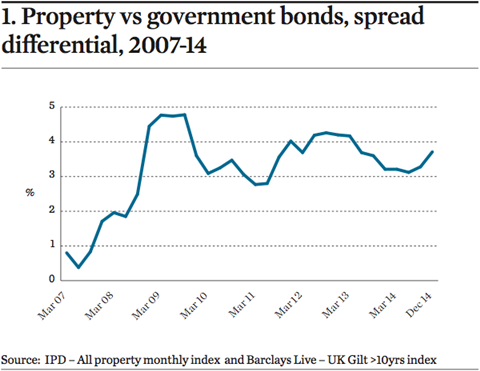 Fundamentally, long-lease funds still provide a premium – a 200-300bps margin – over index-linked Gilts, which currently return a negative yield. "Investors are really happy; they've done very well," says Wright. "Returns have been in the high and single digits which, for a very low risk asset class, is phenomenal."
There is more liquidity in long-lease funds now and the bigger funds are more efficient. "When investors started investing, they went in on the knowledge that they wouldn't get their money out for five years and after that point they could redeem once or twice a year," says Wright. "Liquidity keeps improving, ideally moving to a monthly basis. Long-lease funds have moved from being illiquid, almost closed-ended to more reminiscent of traditional property funds as pension funds see it."
Managers have been good at keeping the size of investor queues down, partly as there is less demand than there was just coming out of the crisis, and because they are now able to do deals by size and sector.
Abbott says: "Compared to index-linked gilts, a 4% yield premium, a 25-year lease and inflation-linked income still sounds attractive to me."
Wright agrees: "It looks like long-lease funds are here for the long term. Pension fund investors will put more money in than they take out over the next few years as there are still a number of schemes that have 10-12 years before they are fully funded, so going into something like this gives them enough time to recoup costs and generate steady returns."
Evolving strategies
Since Standard Life Investments launched the first UK long-lease property fund 12 years ago, a variety of funds have been established, each with a slightly different USP, as the nature of investments has changed.
Among the latest developments has been the emergence of funds that are designed to offer a stable income stream with an inflation bias, which focus on delivering higher returns by investing in a range of properties and tenants. Traditional assets had included government-let buildings, supermarkets and budget hotels.
"Yields on trophy public-sector buildings are less attractive today, while supermarkets look in worse shape than they did a few years ago, and budget hotels have been through a hiccup," says Wright.
There has been a shift towards alternatives such as student housing, leisure, healthcare and car parks, in line with an increasing weight of money targeting core assets.
"The alternatives sector is growing generally across the long-lease funds space, as it is a challenge finding stock," says Marshall.
Standard Life Investments has ventured into pre-let development funding where it has tapped into good quality cash flows and strong covenants on 25-year index leases. Its development funding package for Travis Perkins' North West distribution hub was agreed on such a basis at the end of 2013.
As a result, close to 30% of its £1.5bn long-lease property fund portfolio will be in the alternatives sector by the end of 2015.
Launched two years ago, BlackRock's UK Long-lease Property Fund is also carving out a niche by seeking "clever deals rather than chasing the pack", says portfolio manager Geoffrey Shaw. "We're focusing on working on covenant strength that annuity funds, for example, might find harder to underwrite. Tenants with strong, recovering fundamentals are often overlooked by the wider market and may present an attractive investment proposition."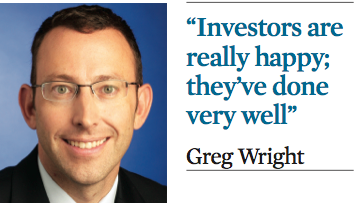 In 2013, it bought a Travelodge in central London, for example, which, for a period of time after its insolvency, "was not an investable brand". Shaw says: "We got comfortable with the tenant's direction of travel and the underlying real estate itself."
BlackRock also bought office space on the outskirts of Bristol let to RAC, a private equity-owned company with a complex balance sheet. It was able to draw on expertise from other parts of the group, and "the level of detail we were able to drill into made us feel comfortable with them as a business", Shaw says.
M&G is embracing investor interest in the sector as it has created a broader range of opportunities. "We invested £860m in new acquisitions last year – substantially more than any other year for the fund," says Ben Jones, fund manager of the M&G Secured Property Income Fund.
It prioritised operating assets, including healthcare, last year. One such transaction was a £223m sale-and-leaseback agreement for six private hospitals with The Priory Group.
According to Wright, a potential area of growth is doctors' surgeries as they are effectively government-backed, and are only just investable as sale-and-leasebacks are now happening in the public sector.
For Legal & General Property, which has invested in everything from hospitals to rail terminals, "we're drawn more by covenant strength of tenant than any particular sector", says Adam Kerr, head of long income transactions.
Moving to the continent?
It is understood that M&G, Aviva Investors and Invesco Real Estate are looking at the possibility of launching pan-European long-lease funds.
According to one adviser, M&G and Aviva Investors are in the early stages, while another company could launch this year. "Growing a business by moving into Europe takes the pressure off trying to grow UK funds," he says.
M&G told IP Real Estate it was always assessing its range of investment products and listening to investor demand.
Aviva Investors insists the European story is playing off the back of success in the UK, where funds now have an important role in the investment market and the relative margin can be 300-500bps.
"You still have European pension schemes. Clients' requirements in Europe are not that dissimilar. There's no reason you can't create an equivalent product in Europe," says Renos Booth, fund manager at Aviva Investors.
There are challenges in replicating continental long-lease funds, however, primarily relating to the less attractive nature of lease contracts. They are much shorter than in the UK and not subject to market review.
"There's no reason you can't create an equivalent product in Europe"

Renos Booth
"This means assets may become structurally over-rented or under-rented and may obscure underlying occupational value and make underwriting residual value much more challenging," says Jonathan Harris, head of Macquarie Capital's real estate business in Europe.
Markus Laitenberger, principal at Mercer, highlights another inconsistency. "Assets regarded as core in the UK are not necessarily considered defensive, core assets on the continent," he says. "In the past, sale-and-leaseback transactions or very long lease lengths have been connected to dominant buildings in smaller markets and often for vehicles for private investors. The UK is more liquid, even in smaller markets."
Booth adds: "It's going to be an educational process with the product having to be created to meet demand as it has done in the UK. We're already identifying a number of opportunities in order to put the right pipeline in place."
Insurance companies have begun to look at income strips, which have predominantly involved forward-funding deals, as a way to create inflation-linked cash flows. These are typically 35 to 50-year leases with no reversions, at the end of which a tenant has the right to buy back the building for £1.
Legal & General is one of a few managers to have done such deals, with Imperial College and Greenwich University, for example. "Particularly for campus-style universities or occupiers committed to a location for a very long time, it has been an ideal source of truly long-term capital for the development of new social infrastructure," says Kerr.
There have only been around 35 income-strip deals completed (approximately 30% by Legal & General), although it is a funding route that is now better understood.
Health warnings
Potential default risk remains the key concern, given that long-lease income tends to be single-tenant based, amounting to tenant concentration risk.
"If managers are going into new areas of investment with new types of tenants, there is a possibility they may not understand the risk," says Wright. Generally, managers have been careful about analysing and protecting against tenant risk, however – supported by in-house corporate bond teams.
In addition, "if you've got very long income, generally it's important that the right incentives are in place for a landlord to maintain an asset – to keep it fresh and relevant for when the day comes that the lease is terminated, surrendered or renegotiated", says Harris.
Interest-rate risk is another challenge as the economy starts to improve and weaker tenants come under pressure from rising interest rates, in turn jeopardising cash flows. "It will come down to how much due diligence a fund manager has done in pinning down the terms of that lease," says Wright.
A remote risk over the next five years would be if interest rates rose rapidly: investors that have reached their funding targets might want to redeem quickly.
"As the market has started to recover, it may be that some of the reasons for buying long-leased assets have gone in favour of more traditionally let properties with asset management potential that provide better total returns over the short to medium term. It is, however, unlikely that there will be a sell-off. But some of the capital that might have been invested in long-lease funds a few years ago may now be directed elsewhere," says Crawshaw.
That said, de-risking pension schemes comprise the main investor group, and long-lease funds that provide secure, inflation-linked returns at an attractive premium over government stock are likely to remain popular.
Finally, changes being made to the annuity market, announced in this year's Budget, whereby investors in defined contribution pension products may be able to cash them in, could have an impact, as part of the demand for long-lease funds comes from annuity funds.