The core open-ended fund market in Europe appears to have gained renewed momentum. Richard Lowe asks why the market has entered race mode
This year, a number of investment managers joined the list of companies vying to become leaders in a market expected to grow significantly over the long term. There are now at least 14 companies with pan-European core open-ended funds open for business.
It is a sector that began 10 years ago but never fully took off, disrupted by the advent of the global financial crisis. But now it has a renewed momentum.
Many believe that Europe should be able to support a universe of large, open-ended diversified funds, as the US does. If it is assumed that it is only a matter of time before this happens, the potential for growth is huge.
The US open-ended fund market, as measured by the NCREIF Open-End Diversified Core Equity index (ODCE), had $166bn (€153bn) in assets under management at the end of September. The equivalent for Europe – the 10 'balanced funds' that make up 61% of MSCI's IPD Pan-Europe Property Funds index – managed between them €9.52bn at the end of June.
In theory, the European market could grow even bigger than its US counterpart. Its property markets combined are bigger than that of the US, and it could be argued that Europe's collection of idiosyncratic national markets, often with different currencies and regulatory regimes, necessitate greater aggregation of assets for effective diversification to be achieved.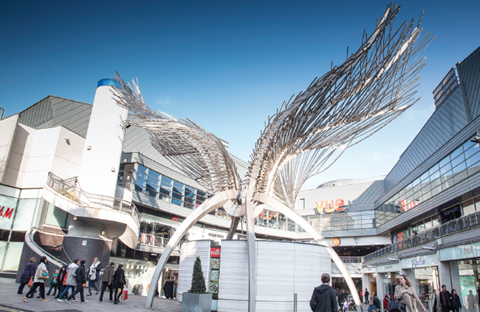 This size mismatch is even more marked in Asia Pacific, where interest for core, pan-regional, open-ended funds is also picking up. Here, the sector is even newer than it is in Europe but, given the size of, say, Japan and China, has the potential grow even more over the long term.
But why is the situation only changing now? Conversations with managers and consultants all paint a simple picture: investors are desperately seeking sources of income and are under-allocated to real estate. The widespread reassessment of real estate funds – often in favour of direct deals and joint ventures – in the aftermath of the 2008 crash has subsided and investors are looking for straightforward beta-type exposure to property markets in a lower-for-longer world.
PFA Pension, Denmark's largest privately owned insurance company, is a good example. In 2013, it said it planned to increase its real estate allocation from 5% to 10% and envisaged investing between up to €2bn in five years, most of which would go to international opportunities.
Two years later and PFA has been a cornerstone investor in two new pan-regional open-ended funds targeting Europe and Asia-Pacific, respectively. First, it committed $200m to Morgan Stanley Real Estate Investing's new Asia Pacific fund and then it took part in the first close of Cromwell Property Group's debut European fund.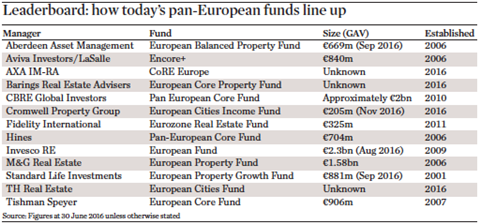 Cromwell, an Australian REIT that acquired Valad Europe in 2015, is one of the latest entrants. It joins Cromwell AXA Investment Managers–Real Assets, TH Real Estate and Barings Real Estate Advisers, all of which have launched new funds.
They are all starting from scratch and have some catching up to do. Cromwell, for example, hopes to reach €2bn, but two existing funds have already reached this milestone (see table). Invesco Real Estate is leading the pack; its European fund is the biggest, having reached €2.3bn over the summer, just beating CBRE Global Investors which is understood to have a vehicle close to €2bn in size.
M&G Real Estate is chasing in third place with more than €1.5bn. But there are other funds that have been in existence for several years and are below the €1bn threshold. The race is only really beginning in earnest.
Achieving critical mass in Europe
Andy Rofe, managing director at Invesco Real Estate, says the growing competition – including an influx of new players – can "only be a good thing", because it is important to achieve "critical mass". The number of funds is fine, "but they need to increase in size", he says.
The ODCE index is a well-established, robust benchmark for the core US market. Europe has the IPD Pan-Europe Property Funds index, but a deeper set of data will help improve its effectiveness. This should create a virtuous circle as better transparency attracts more investors.
Just as important as size is consistency, says Rofe. Funds today are using different approaches to a number of elements, from redemption windows to pricing, to currency hedging.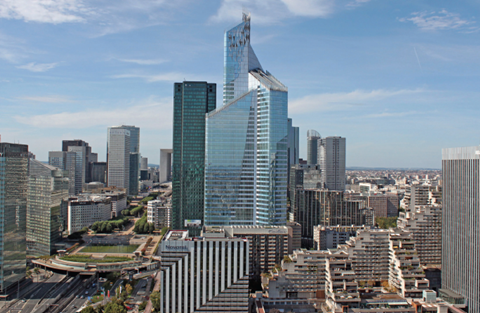 The European real estate funds association INREV is taking a lead here. It recently published an updated report on the topic, Pillars to Ensure Open End Fund Liquidity. INREV's secondary market and liquidity committee has been hosting discussions between investors, fund managers and advisers, which so far has resulted in the identification of five pillars on which the sector should be built:
• Clarifying the terms and rights of redemption;
• Creating access to secondary market trading;
• Establishing and publishing a fair price;
• Disclosure to potential new investors;
• Respecting local customs.
The most contentious, but crucial, pillar is the third – on pricing – says Maurits Cammeraat, director of professional standards at INREV. "It is hard to fix because it is complex," he says. "But fix this and much of the rest of the liquidity issue is likely to slot quickly into place." The existence of multiple pricing options could be the "biggest roadblock to progress", he says (see article Open-ended funds: Solid foundations).
The market seems to be growing nonetheless. The newcomers, for instance, are all assuming that they can build their funds into multi-billion-euro vehicles. It helps that most of them have been able to call on internal sources of capital to get things moving.
TH Real Estate and Barings are both in this situation, with cornerstone capital coming from parent companies TIAA and MassMutual.
AXA Investment Managers originally set up its fund as an initiative for internal AXA Group clients. But, according to Charles Daulon du Laurens, European head of sales, it was agreed that it could pull in external investors to help build scale.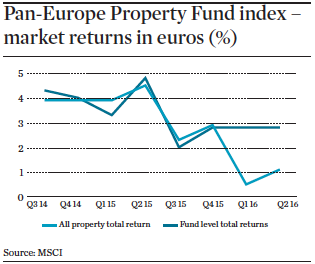 AXA provided €500m in cornerstone capital at the beginning of the year, but the fund had already brought in €150m of third-party money by September. Daulon du Laurens expects it to have €800m by the end of the year. The ambition is to grow a multi-billion-euro fund and the majority of that capital will have to come from third-party investors.
Daulon du Laurens says AXA Investment Managers spent a lot of time looking at best practice – particularly in terms of liquidity mechanisms and investor protection – from around the world, including established markets like the US and Australia. Most of the "inspiration" came from the US market, he says.
However, it might not be a simple case of transplanting the US model to Europe. IPE Real Estate understands that managers of ODCE funds enjoy a high level of discretion when it comes to satisfying redemption requests. This is a well-established dynamic, which can lead to long redemption queues (and, equally, entry queues), but is unlikely to be acceptable in Europe where most funds run a maximum redemption deadline of two years.
"The newcomers are all assuming that they can build their funds into multi-billion-euro vehicles. It helps that most of them have been able to call on internal sources of capital to get things moving"
The logical progression in the open-ended fund revival is a rise of global platforms. The idea of running side by side three large open-ended funds for the US, Europe and Asia Pacific has obvious appeal to large global managers.
Rofe says Invesco "are great believers in the open-ended funds concept". As well as the biggest strategies in Europe, it runs one of the large ODCE funds in the US. It has applied the open-ended fund structure to other strategies.
Rofe says Invesco "runs its funds the same way irrespective of where they are based", so that global investors know there will be consistency between them.
Other global managers are thinking this way. But if Europe is some way behind the US, then Asia Pacific has only just begun.
In recent years, Willis Towers Watson has been advising institutions on investing in pan-European open-ended funds. "If you went back eight, nine years or so, there were very few funds there [and they] didn't have a huge amount of scale," says Paul Jayasingha, senior investment consultant.
They are big enough now, he says. But it is harder to justify placing capital into equivalent funds in Asia Pacific. "I think the pan-Asia market is in the situation the European funds were about seven or eight years ago," he says. "And it's arguably the region where diversity is the most important, so we've been sitting on the sidelines." Nonetheless, over the long term this is likely to change. Open-ended funds are a good way of building diversification, says Jayasingha.
A failed model?
This flies in the face of criticism often levelled at open-ended funds. There is a school of thought that the concept is fundamentally flawed. The practice of demanding liquidity from an illiquid asset class will always fail eventually.
The turmoil in the UK following the Brexit vote provided the latest ammunition. Several funds had to suspend trading as redemption requests became too great to satisfy without resorting to fire sales of assets.
But whether this latest round of fund freezes – there was a similar episode in 2008 – proves the model has failed depends on interpretation.
Cohen & Steers, a leading proponent of listed real estate markets, has long argued that REITs and listed property companies provide a far more effective liquid solution than unlisted open-ended funds.
Senior vice-president Marc Haynes wrote in September: "The surprise was not the 'gating' of these funds, but that a key lesson from the last crisis had been ignored. In our opinion, open-ended funds are fundamentally inappropriate vehicles for investing in inherently illiquid investments like physical property. To paraphrase Oscar Wilde, to have to gate once may be considered a misfortune; to gate twice looks like carelessness."
A counter argument is that these funds did exactly what they should do at times of unusual upheaval – protect investors. Many of the funds have since reopened and, arguably, avoided a much more punishing campaign of forced sales.
"There is this view that if a fund defers redemption, it is a bad thing," says Jayasingha. "It is not always a bad thing." For long-term investors, he says, "it might be an entirely good thing to avoid distressed selling".
Most of the funds affected were those with more flighty retail investor money – although, admittedly, some of the funds had both retail and institutional capital. It is in this area of the market that Haynes could well be onto something.
Most institutional funds, however, were unaffected. "Their response to Brexit was far more measured than you see in the retail world," says Paul Robinson, executive director at CBRE Capital Advisors. "There weren't mass redemptions. There were isolated cases, but redemptions were not significant and, where there were redemptions, they weren't always related to Brexit."
In fact, some UK institutional open-ended funds are facing net inflows. "Some of these funds still have long queues to get in," Robinson says. "There are certainly some very-sought-after funds."
Investment Management: Growing through change
1

2

3

4

Currently reading

Open-ended funds: The race is on

5

6