Have the major markets of New York and London reached a peak? Rachel Fixsen assesses a seemingly precipitous real estate sector
With property prices in prime markets such as London and New York City at dizzying heights, many market participants are wondering if there is room for yet more growth – or if the peak has already passed.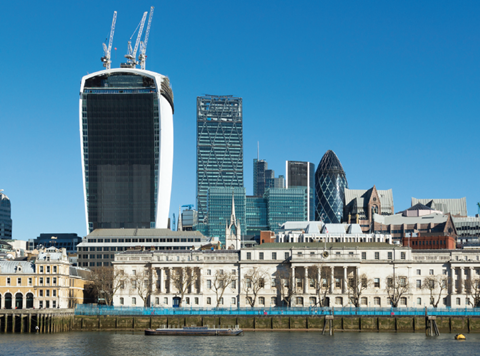 Real estate assets in major cities around the world have remained particularly attractive to investors in this cycle because of the current problems in both bonds and equities – rock-bottom interest rates and high levels of volatility, respectively.
Mike Kirby, chairman and director of research at Green Street Advisors, casts doubt on the sustainability of US commercial property asset prices. Last year was an important milestone for the market, he says, because the recent bull run surpassed the previous one in 2001-07 in length and magnitude, with prices for the assets having now doubled from their 2009 lows.
"Not coincidentally, it will also be remembered as a year in which sizeable cracks appeared in the pillars supporting property valuations," Kirby says.
In the first 11 months of 2015, he says, prices for US commercial properties grew by 10%, at a time when values in most parts of the capital markets languished, making properties now appear more expensive in comparison — particularly against fixed-income alternatives.
"Cap rates have now dipped below yields on long-term investment-grade corporate bonds, a threshold that has been crossed only one other time – in early 2006 – this century," Kirby says.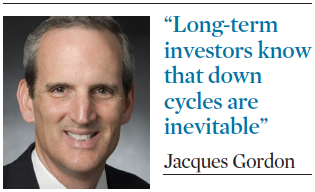 Meanwhile, Richard Gwilliam, head of research at M&G Real Estate, says there is no doubt that some property markets — most notably the major global cities such as London and New York — have performed very well in recent years, and that this raises questions about whether or not they are peaking.
"However, our view is that, with economic growth still coming through and driving healthy occupier demand, and no sign of any upwards pressure on property yields, there is room for further growth in property rents, values and returns," he says.
But he believes it is most unlikely that performance over next few years will be as strong as it has been recently. "Investors looking to buy assets in some of these markets, though, would be wise to manage their expectations for further growth going forward," he says.
While he predicts rents will grow further, Gwilliam says they are starting to get more advanced within their cycles. "They are approaching their previous pre-financial crisis peaks or in some cases surpassing them, and the supply side is increasing, with construction rising again, following the years of development drought since 2008," he says. Office rents in San Francisco, for example, are now over a third higher than at that point.
Gwilliam acknowledges that on the investment side, yields today are in some cases at record lows, and this reduces the room for further yield compression – so limiting the potential for further significant capital growth. "However, the bond low-yield environment we are in alleviates concerns that property yields are set to rise imminently," he says.
Investors would be well advised to look at property markets that may be further behind in their cycles, and therefore have more chance of further recovery and growth, he says. As an example, he cites the rental growth that has only relatively recently started to come through in the UK city of Birmingham, where prime office rents are still 14% lower than in early 2008. "But growth is picking up as the economy improves in the UK's regional centres and occupiers compete for the limited amount of new space," he says.
Ben Sanderson, director of fund management at Hermes Real Estate Investment Management, does not think major real estate markets are likely to fall in aggregate this year, but acknowledges some degree of cooling. "It is fair to say that the heat in the market and the pace at which the market value has been increasing has in some places started to slow," he says.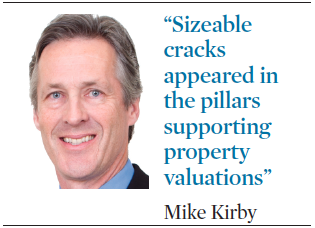 "In some cases, values are quite extended and in some cases there could be some modest correction – but not across the market."
At the very high end of the London market, he says, values have softened quite considerably in the past 12 months, with prices for super-prime residential property – apartments priced at around £5m (€6.5m), for example – having come down in the year. But this downward trend is not expected to extend to the wider residential market in London, he says.
One sign that the high-end London market is cooling is the amount of under-bidders competing on individual deals, Sanderson says, noting that while the tally of the unsuccessful bidders peaked at 10 or 20 around 12 months ago, it has now come down.
"There are signs of less liquidity, and this can be traced back to the summer with the fall in the Chinese stock market and in oil prices," he says. These contractions left sovereign wealth funds slimmer, which in turn reduced the froth in the real estate markets, Sanderson says. "The pan's been boiling over and now it's gone back to boiling and simmering," he says.
This is true of Manhattan as well as London, he says, with prices stabilising but not decreasing.
"The reason we wouldn't expect values to fall further is that there is economic growth, leading to demand from tenants to rent space in shops and offices, which supports valuations," he says.
Sanderson advocates diversification as the key strategic element that will see investors through different phases of the property market cycle. "Diversification is important, having a balanced portfolio with assets across all types, and geographies as well," he says.
Seeing across the cycle is also an aid to success, he says – for example, considering lease cycles that take you as the investor across the cycle, targeting longer-term income streams.
Jacques Gordon, head of research and strategy at LaSalle Investment Management, believes the market volatility seen in the first few weeks of 2016 could portend the beginning of the end of the six-year upwards cycle in real estate pricing in Hong Kong, London and New York City.
These three locations – the three most expensive property markets in the world – all attract intense competition for their scarce developable sites, he notes.
"Two of the three – Hong Kong and NYC – are highly land-constrained, surrounded by water, and embrace density to the extreme," Gordon says. "In recent years, the City of London has also gone vertical, while London's West End remains tightly controlled with strict height restrictions and planning constraints."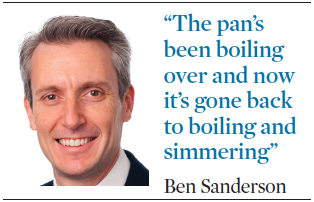 The intensive competition perhaps means rents and values rise and fall more dramatically than in less expensive markets with fewer barriers to entry. "After each down-cycle, they also demonstrate the ability to reach new peak levels, as they are doing now," Gordon says.
Investors could react to the possible ending of rising prices in these markets by selling non-strategic assets and lowering their use of leverage, he suggests. "Long-term investors know that down cycles are inevitable and that holding strategic real estate through cycles generally is a winning strategy."
But despite the ups and down of the London, NYC and Hong Kong property markets, Gordon emphasises that these cities play strategic roles in global financial markets. "The real estate at the heart of these cities will always remain vast stores of wealth with more staying power than many of the tenants that they house," he says.
Union Investment's Martin Brühl, management board member and in charge of the German firm's investment business outside the euro-zone, says that, although the London and New York City property markets are very much advanced in the cycle, they are not at the end of it.
"Whether it will last for the next 18 months or three years, no one knows, because there are so many factors influencing this," says Brühl. "We live in a distorted world, with artificially low interests rates."
Cheap borrowing levels, coupled with big geo-political risks has both boosted liquidity and sent capital rushing into safe havens, such as real estate, he says. "These factors are not going to change overnight," he says.
Brühl stresses that as an investor and investment manager, it is important to be disciplined when deciding how much new real estate investment to take on, in order to manage the next cycle – even though there can be pressure from retail investors to keep making deals no matter what.
While he sees the wave of urban regeneration taking place in cities around the world as a good thing, albeit fuelled in part by investors mainly interested in finding an alternative to today's problems of investing in equities and bonds, Brühl says there is a need for caution.
"This carries the risk of misallocating and misplacing," he says. "You've got to be disciplined, do proper research and have the ability to say no, I don't like certain deals.