The role of investment managers is evolving. Maurits Cammeraat examines what this means for the industry
The influx of capital and the expansion of the European non-listed real estate industry have been mostly positive. But growth has also been accompanied by organisational challenges and changes that are redefining the real estate investment management industry.
Confidence in real estate is high. There might be rumblings of disquiet about the potential emergence of bubble conditions in certain core markets but investor appetite has remained strong.
In Europe, the influx of capital into the non-listed real estate market has been continual. INREV's Investment Intentions Survey 2015 suggested that allocations to real estate would reach 11.3%. It was an accurate indicator. In June, the INREV Capital Raising Survey revealed that a total of €122.7bn was raised by fund managers.
INREV also identified the increasing globalisation of the flow of capital. The consequence of a lack of product in their domestic markets, Asian and US investors have sought assets in core European markets.
In these changing economic times, the industry is seeing an unprecedented transformation in the way business is done and organisations shaped. The increased financial burdens associated with the implementation of new regulation, such as AIFMD and Solvency II, and the pressing need to recruit and retain top talent are adding costs and complexity to traditional operating models. Managers, in particular, are grappling with ways to ensure their operating models help them to be, if not entirely future proof, at least fit-for-purpose.
Delivering operational excellence and economies of scale are part of the solution. It would seem that this is one of the main reasons for the trend in mergers and acquisitions that has resulted in more than one fifth of real estate managers merging in the past decade – there will doubtless be more in 2016.
Although real estate is a local business, globalisation and consolidation will probably prove to be a positive development. There has always been a natural inclination for larger institutional investors to deal with managers of a similar size to themselves, and vice versa. There has also always been a role for the smaller, niche managers who can provide specialist sector or product expertise.
The received wisdom is that a section of mid-sized managers could struggle to grow – or even survive. Ultimately, this may not be a problem for the industry. But in the medium term there is a strong argument for ensuring that these firms are supported with the correct knowledge and know-how. To some extent, we are back to the principles of standardisation and sharing of best practice, because these principles will always benefit the whole industry.
Today, larger managers are centralising operations, digitising the back-office and splitting their business functions into investment and administration. They are commoditising their administration and separating this from their value-add, strategic advisory services. For the trendsetters in real estate, there is probably some first-mover advantage, but others will quickly follow.
Coupled with the restructuring of operational models is outsourcing fund administration. Outsourcing, depending on scale and available resources, may not be for every manager.
The popular view is that outsourcing delivers significant cost savings and relieves a manager of everyday details so they can concentrate on adding value. The reality is that it can add complexity and will only work well if there is a level of standardisation – it demands the implementation of service-level agreements and the introduction of a different set of management skills.
And we cannot ignore the discussion about fees and expenses. This is an important issue affecting how the industry rethinks the optimal operating model. For some investors, cost transparency is the critical issue.
Recent events in the private equity industry have offered some interesting insights on the topic. In June 2015, global investment firm KKR was fined $30m (€26.4m) by the US Securities and Exchange Commission for failing to disclose how it charged expenses associated with unsuccessful buyout bids over six years.
Similarly, APG CIO Eduard van Gelderen has criticised the high-bonus culture of some private equity firms that increase fees and the refusal of some firms to take on business unless investors are prepared to pay these fees.
"Today, larger managers are centralising operations, digitising the back-office and splitting their business functions into investment and administration offices"
These examples highlight the increased scrutiny of manager activities in the wider debate about the probity of financial services. It is hardly surprising that large institutional investors – especially pension funds – should be acutely conscious of the issue.
That is not to say that in the non-listed real estate industry the discussion about fees is predicated solely on the theory of deliberate malpractice. On the contrary, most managers seem as eager as investors to reach common ground on the best way to structure fees. And any that do not take this approach will probably disappear from the industry.
Part of the response to these issues is standardisation – an area where INREV is continuing to take the lead. Through projects such as the review of the total expense ratio, we have created a best-practice method for calculating and presenting fees.
This work needs a global perspective, which is the reason behind the validation exercise we have undertaken with ANREV in Asia and NCREIF and PREA in the US. The project will deliver some helpful insights into the similarities and differences between Europe, Asia and the US. The outcomes will also enable us to refresh the existing fees and expenses module within the revised INREV guidelines, as well as in INREV's due-diligence questionnaires and standard data-delivery sheet.
One game-changer for the industry is technology. While real estate has lagged other industries in harnessing the power of technology, recent small advances suggest that the tide is turning.
A greater willingness among market participants to make information exchange more professional, to improve data quality and to perform better data analysis are all contributing to the way the industry engages with technology.
The agglomeration of large managers and investors means more buying power too, which is a healthy development. IT providers can no longer ignore an industry that they might once have considered too insignificant to merit serious attention and levels of investment.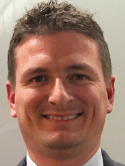 In conclusion, what we are witnessing is the establishment of a 'new normal' for the non-listed real estate industry, with greater standardisation, globalisation of knowledge, enhanced levels of professionalism and a more effective use of technology. The exciting thing is to see how the perpetually evolving industry will manage the next generation of twists and turns.
Maurits Cammeraat is director of professional standards at INREV
Investment Management: The squeezed middle
1

2

3

Currently reading

Investment Management: Standards for survival

4