Gaining exposure to unlisted real assets is top of most large investors' agenda. So Partners Group should be well placed, writes Florence Chong
"People like real assets – private equity, infrastructure and real estate in the private market," says Christoph Rubeli, co-CEO at Partners Group. "They offer, relatively speaking, more attractive returns than the public market.
"First of all you have to look at the landscape for investors in today's environment. Public equities are very volatile, and there is risk in the bond market as interest rates may be changing. Investors in Europe are talking about negative interest rates, and those with cash are concerned that they are losing money as they go."
Partners Group, headquartered in the Swiss town of Zug, has been building a global, mutli-pronged approach to real assets over the past few years. Its staff of 850 scan the world for opportunities – be they education (as in childcare and early childhood education), healthcare, elderly care, real estate, hospitality or businesses in niche industries. Private debt is another area of focus.
Investors are looking to multi-asset managers for entry into new types of assets ranging from renewable energy to debt and business platforms in the search for returns, Rubeli says. "We have been growing consistently year on year, even during the crisis years," he says.
Just as important as capital raising is the deployment and recycling of funds to generate returns to investors. "You have to right-size the inflow with your investment capacity," he says.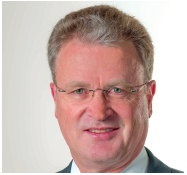 "We need to be able to work intensively to identify opportunities, using what we call relative-value analysis. We have to be able to compare all the components of our investments to see what is doing well or not so well. In the first six months, we closed transactions worth $4.9bn (€4.6bn). It has been an active investment year for us."
Partners Group brought China Investment Corporation into a partnership that includes Caisse de depot et placement du Quebec to buy French residential property manager Foncia for €1.83bn last year. It is a deal that falls between the cracks of traditional asset classes – namely, real estate and private equity.
But some of Partners Group's biggest inroads have been into renewables and the Australian market (see Taking multi-assets to Australia).
Japan's Fukushima nuclear meltdown in 2012 spurred the Japanese government into drawing up new plans for renewable energy, which was a good opportunity for Partners Group.
Partners Group already had renewable energy in Asia on its acquisition list, having made successful investments in utility-scale solar and wind projects in Thailand and the Philippines. On the Japanese government's drawing boards were larger-scale wind and solar plants, to be funded by private capital. The way was paved for the Partners Group to enter into Japanese renewables.
The group joined hands with Singapore-based Equis to create Japan Solar, a dedicated solar platform that is funding solar projects across Japan. The projects are being built by onshore partner Nippon Renewable Energy. The platform has secured 511 megawatts across 24 projects, of which seven – with an aggregate capacity of 111 megawatts – are operational.
In addition, projects totalling 206 megawatts are under construction and will start generating electricity over the next 12 months. All projects sell power to Japanese utilities under 20-year power-purchase agreements.
Partners Group now has a foothold in renewables in several countries of Asia Pacific, including Australia, Taiwan, the Philippines, Thailand, as well as Japan.
Earlier this year, the firm entered the US renewables market too, investing US$100m in Silicon Ranch Corporation, a US developer, owner and operator of solar-power production facilities. It also added to its European portfolio through its €280m investment in Merkur, a German offshore wind project.
Rubeli sees a consistent theme emerging in Asia: renewable energy will become increasingly important. Rubeli says the company has just closed a US$200m transaction in solar energy in Taiwan.
"The system of energy provision in Taiwan is changing," he says. "Taiwan is moving to close down its nuclear plants. They have already closed one plant, with three to go."
The Taiwanese government is supporting the development of an offshore wind farm industry, which, together with its solar initiative, will replace the nuclear plants.
"We are backing their solar initiative," says Rubeli. "So far, this has involved placing solar panels on rooftops, but that has now expanded to installing solar panels on the ground."
The target is for the investment, Formosa Solar, to deliver 550 megawatts of energy. "We have done extensive work building this platform and expect Formosa Solar to become one of the largest solar generators in the country."
In Australia, Partners Group is the largest shareholder in a consortium that owns the AUD450m Ararat wind farm, near Melbourne. When completed next year, the farm's 75 turbines will have a combined capacity of 240MW.
Taking multi-assets to Australia
Partners Group came to Australia originally to seek out real estate secondaries at a time when the country's largest property fund managers were reeling from excessive gearing as liquidity dried up.
It soon found other opportunities, as a private equity investor, putting funds into a wide range of assets covering infrastructure, public-private partnerships and real estate.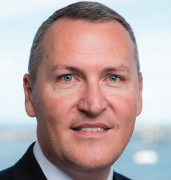 Today, its investments range from the Melbourne Cancer Centre, a private public partnership with the Victorian government, and Sydney Metro Northwest. Lately, the real estate team has moved into the development of logistics facilities in partnership with an Australian group.
Martin Scott, head of Australia at Partners Group, was recruited to set up an Australian office in 2008. Partners Group has since raised about €5bn from Australian investors. Today, 5% of the €49bn that it manages globally comes from Australia.
Its success in Australia is testament to the shift to multi-asset investing. Managers of Australia's superannuation savings like the idea of having someone who can open doors to a range of asset classes.
"Australia's super industry continues to grow in double digits and, when they make allocations, the tendency is to work with the larger managers in more concentrated fashion," says Scott.
As well as industry superannuation funds, Scott is targeting Australia's AUD622bn self-managed super funds sector and the AUD545bn retail sector. "There is little competition in the retail and DIY super fund market," observes Scott. So much so, that a private equity fund Partners Group launched specifically for the Australian market three years ago has now raised AUD$300m.
"We have just launched a multi-asset private market fund in Australia. Within a few weeks we have had pledges for AUD10m (€7m). I would anticipate that, within a couple of years, this vehicle will be larger than our private equity fund," Scott says.