Today's managers can be broken down into three groups: Real Estate-Plus, Sharpshooters and the UMMs. Ted Leary explains why firms should avoid becoming the latter
As the 'workout' stage of the past tumultuous cycle comes to an end and the real estate markets stabilise (and are overheating in my humble opinion), I am cruising back into semi-retirement. This is a good time to reflect on the institutional real estate investment business. My hunch is that the business is going to go through significant shifts over the next few years.
I've been in the business since the mid-1980s when my old firm was chosen to do the workout on a troubled British pension fund property unit trust burdened with a bunch of B-quality US assets in B-locations.
At that time, institutional real estate investment was just beginning in the US – in many ways created by Peter Aldrich at The Boston Company Real Estate Counsel. The early adopters – the first wave – were life company real estate departments, syndicators, brokerage houses and some entrepreneurs. All in all, there were probably only 20 to 30 firms I was competing with at that time – which was nice! The real estate recession in the late-1980s shook up that comfortable situation and many early adopters almost dropped out of the asset class, feeling that the managers had 'over-promised and under-delivered'.
Then came the second wave as Wall Street firms discovered real estate – in the form of the Resolution Trust Corporation (RTC) and other pools of non-performing or underperforming assets. I vividly remember chatting with a friend on Wall Street about a large pool of C-B apartments he had just purchased in an RTC bid and asking: "Where did you get the manpower to underwrite all those assets." He replied he didn't look at any assets. To him it was a "price-per-pound play". He said: "Last year I was doing pork bellies and this year apartment units. It's all essentially the same."
Was that an eye-opener into the new world of real estate investing! Add to that the ability of Wall Street firms to co-invest (albeit with 'house money') in their offerings enabled them to attract large amounts of capital from disappointed institutional investors. This enabled the Wall St firms to basically 'buy the business' and they quickly became major players.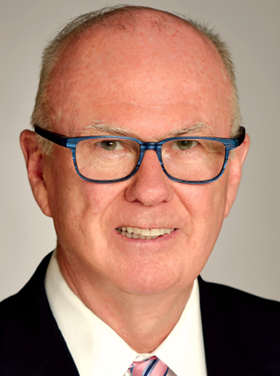 That strategy of buying troubled assets was brilliant and they produced fantastic returns, but when the markets recovered and stabilised, their increasingly aggressive use of higher and higher leverage combined with their ability to raise massive amounts of capital did not end well, as those same Wall Street firms produced probably the most horrific losses between 2005 and 2010.
In doing workouts and manager restructurings for several major public pension investors over the past six years, I observed that the firms that did well over 2005-10 had several common attributes: limited leverage, which they decreased as the markets got more frothy; excellent risk-cognisant sell disciplines, and a focus on one or two property types. I call them the Sharpshooters. There are obviously exceptions to that rule, but not many.
We are now entering the third wave in our business. I'm not sure what to call it, but will go with the 'private equity phase', with Blackstone being the ultimate example. Nobody is as global and highly diverse as Blackstone – and so far, it seems to be doing quite well. My perception is that firms like Blackstone look at real estate through a private equity lens. When I was an investor we would buy an asset, hopefully manage it well and then eventually sell it at a nice profit. It was more of an asset-by-asset strategy, while Blackstone and other mega-firms appear to collect assets with some sort of private equity exit strategy in mind.
I call it a 'Real Estate-Plus' strategy, with the 'Plus' adding extra value through some version of a private equity play. The investor community seems to be buying into this new approach as the Real Estate-Plus firms are raising somewhere between 35-45% of the available investable money.
After the Real Estate-Plus firms you have the Sharpshooters who have highly focused strategies. Having produced successful track records through the tough times, they are able to compete with the Real Estate-Plus players and raise – my guess – 10-20% of the available capital out there.
Then you have what I call the 'Undifferentiated or Muddy Middle' firms, or UMMs, competing for the remaining 30-40% of the investable dollars. These are not necessarily bad or poorly performing firms, but there are hundreds of them out there and, unless they have some clear way of dynamically differentiating themselves from their competitors, it is going to be a tough slog.
The UMMs, which have poor track records and/or behaved badly during the late-2000s downturn (far too many firms did), will slowly disappear as their assets under management decrease. This is especially true for firms who had lousy performance but lacked the grace and wisdom to voluntarily reduce their fees – a decision which investors long remember. I must admit to my amazement that some poorly performing and/or behaving firms have been able to continue to raise new funds. I don't get it!
This phenomenon will be exacerbated by the movement, led by the California Public Employees' Retirement System (CalPERS), to substantially reduce the number of real estate managers. I recently moderated a small conference of institutional investors and asked them if they were going to follow CalPERS's lead in reducing their managers. Most of the respondents said yes, although none were planning as dramatic a reduction as CalPERS.
Another factor that may be driving the growth in the Real Estate-Plus firms is institutional investors' desire to expand into global markets. Global investing is, for obvious reason, more expensive and risky, especially in emerging markets. The Real Estate-Plus firms, with their global office networks which are likely to be more attuned to currency risks and sophisticated compliance departments, may thus appear to investors to be a safer bet for international investing than smaller entrepreneurial firms.
Finally, there is always the modern real estate version of the old 'you don't get fired for buying IBM' rule. Now it's 'you don't get fired for investing in a Blackstone fund'.
This does not bode well for the UMMs. It kind of reminds me of the battle for grocery store shelf space. The big players – the Proctor & Gambles of that world – get ample space and the boutique health food players get some, but the middle players get squeezed down. I have friends in our business call me all the time about what they can do to counter this challenge and my only advice is "focus on differentiation" and try not to be all things to all people, as that is, in my opinion, the very definition of the UMMS. Firms need a compelling story to separate themselves from the huge pack of UMMs.
So what does this all mean for institutional real estate firms? Managers who hope to survive and prosper will need to be much more strategic, efficient and productive. We are probably going to see a reduction of the number of firms – maybe a substantial reduction. For those who know the industry's history, many of the top 10 firms from the First Wave (1985-95) no longer exist. There is no reason why there shouldn't be a similar shakeout in the industry after the problems in the 2007-2012 period. Isn't that capitalism at its most efficient?
Guest Viewpoint: Joe Valente
1

2

Currently reading

Guest Viewpoint: Ted Leary