As we move into 2016, real estate investors would do well to strike a balance between the half-full and half-empty camps, writes Joe Valente
Not long into 2016 and already there is plenty of ammunition for those investors with a 'half full' disposition, and more than enough for those in the 'half empty' camp. Taking the pulse of investors can be a thankless task, especially at a time when sentiment appears to stretch all the way between the vaguely bearish and the grudgingly positive.
Some investors will point to the fact that, after a long and protracted recovery, the European economy finally appears to be gaining a little more traction and becoming broader across Europe, despite the overall slowdown in global growth. Europe continues to attract record levels of capital from a variety of sources with equal pressure to deploy capital amid increased volatility in equity markets. Considerable pressure on pricing and yield spreads, which are sitting at historical lows in many markets, remain supportive of value in a great many European markets. Indeed, in the vast majority of European markets, capital and rental values remain below 2007 levels, which continues to be interpreted as a strong buy signal.
On the other hand, investors will point to the fact that after seven years of a protracted recovery there is a real sense that things have begun to change. Global growth has stalled, we see rising political tension in the Middle East as well as Europe, a massively over-valued and volatile stock market in China, the continued slump in oil prices and the danger of deflationary pressures taking hold and overcoming global central bank attempts to spark both growth and inflation. This confluence of unprecedented factors may be pointing to a fundamental step change, in which we can expect much higher volatility and uncertainty over global growth.
What should European property investors take from all these conflicting signals? First, it is undoubtedly the case that some investors will look at global market conditions and decide to take some money off the table. Even so, it may be equally possible that 2016 will be another record year for real estate investment in Europe.
New and different sources of capital continue to target key markets, despite fully valued prices and the expected rise in volatility. Also, the ECB's incremental tweaking will continue in 2016, in part because of unfinished business and in part because of the effects of lower growth that will follow the attempt by emerging markets to grapple with their own debt crisis. Europe's economy remains one of the most vulnerable to slumping emerging markets.
"The fact that yields on alternative asset classes will continue to underperform, investing in European real estate looks attractive, on a relative basis"
Despite the mild disappointment in the market reaction to December's expansion of quantitative easing, the ECB remains fully committed to extraordinarily accommodative policies to ward off deflation and to support the flow of credit in Europe. We expect interest rates in Europe to remain at current record-low levels for the foreseeable future. As a result, monetary policy in the US and Europe will continue to move in completely opposite directions, fuelling further volatility.
While the pricing pendulum may begin to swing towards the buyer in a few European markets, the pressure will remain on other markets which have been late to the re-pricing cycle. Some may see all core assets as 'expensive', although such a view may not take into account the defensive qualities of such assets amid continued market and political turmoil, or indeed, the lacklustre performance expected across equities and bonds. Indeed, on a 10 to 15-year time horizon, we predict uninspiring nominal returns for most traditional asset classes. A diversified portfolio that might have returned 8% annualised over the last 10 years will generate more like 6% annualised in the next 10 years.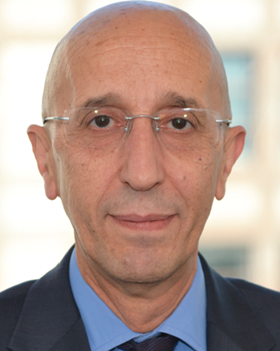 Furthermore, taking the view that core assets look expensive may be short-sighted because for the first time in 10 to 15 years there is a real case for investing in Europe from a diversification point of view. Diversification, like liquidity, is a fine word whose value tends to vanish into the ether just when you need it most. During the upswing of the early 2000s and all through the global financial crisis, global real estate markets became highly correlated to each other, often moving in lockstep. That correlation implied that there was little to no benefit to be had from diversification between global regions within real estate markets. However, capital value growth correlations have fallen dramatically over the past two years as economic policy continues to diverge across global regions.
This divergence has implications for the leasing market, counteracting the impact of global capital flows and yield compression. Given that Europe and the US are currently on diametrically opposing economic paths, it is reasonable to expect real estate performance to continue diverging over the next few years, with relatively low correlations between these markets. Indeed, the potential for US investors to reduce risk through diversification in Europe is greater today than at any other time since the early 1990s.
Global markets are becoming more volatile and this will be a major feature of 2016. Given such a backdrop and the fact that yields on alternative asset classes will continue to underperform, investing in European real estate looks attractive, on a relative basis. Improved leasing market fundamentals and the likelihood of further rental growth in 2016 should provide the basis for reasonable outperformance.
However, investors would be well served to remember that while yields are global, rent is local. Performance is a function of supply and demand in the local market, not whether capital values at this point in time happen to be above, or below, 2007 levels.
Guest Viewpoint: Joe Valente
1

Currently reading

Guest Viewpoint: Joe Valente

2