As debt funds have proliferated, margins have been squeezed. Russell Handy finds the best opportunities arising in fixed-rate refinancings
More than €4.6bn was raised for European-focused debt funds in the first half of this year, according to Preqin. "The continued strong fundraising suggests that institutional investors still believe there are plenty of opportunities," says Preqin head of real assets products, Andrew Moylan. "But it's certainly becoming tougher to put capital to work."
With 40 debt funds now active in the European market, there is little sign of waning appetite. Preqin estimates that a further 14 are being marketed, with a combined target of €8.7bn.
Partners Group recently said it raised $700m (€621m) for a multi-asset credit strategy, including infrastructure and real estate debt. The investment manager said it was the first pooled programme to offer access to both private real assets and corporate debt. The vehicle was created after the firm invested in a similar strategy for individual mandates.
UBS Global Asset Management is exploring a follow-on strategy for continental Europe for its debut UK property debt fund. Earlier this year, Anthony Shayle, head of global real estate debt at UBS, said he hoped Cornerstone investor Mitsubishi Corporation which is looking to expand its business in Europe – would back successive debt funds, which could include a new European strategy.
AEW Europe is planning a €750m follow-on debt fund later this year. Raphaël Brault, head of separate accounts and funds, says the investment manager would continue to select opportunities across Europe for the new vehicle. Its first vehicle, launched in 2012 as a senior debt fund, was managed by AEW Europe and Natixis Asset Management's fixed-income business.
The Senior European Loan Fund (SELF) fund, which attracted €323m of capital, originated loans and bought existing debt secured against office, retail and logistics properties in France, the UK and Germany.
"When debt funds emerged, we had to spend some time educating investors – so it was naturally easier to start with asset types that felt more familiar to investors," Brault says. "They're now more accustomed to debt as an asset class and consequently less reluctant to venture into less traditional sectors."
AXA Real Estate recently raised €2.9bn for its ninth real estate debt fund, exceeding its target by €400m. The investment manager, the first non-banking institution to enter the European real estate debt market in 2005, said 18 insurance companies and pension funds from the UK, the Netherlands, France, Germany, Ireland, Sweden, Denmark, Belgium and Switzerland took the fund beyond its initial €2.5bn.
Andrew Radkiewicz, managing director of global head of debt strategies at Pramerica, says investors' appetite for debt is still healthy, and they are more informed. Investors from Europe, North America and the Middle East, backed the firm's PRECap IV fund.
"Investors are viewing debt slightly differently today," he says. "Debt doesn't offer first-dollar risk in an over-heated market."
Another early entrant to real estate finance, Pramerica has almost finished investing for PRECap IV. Radkiewicz does not see the firm's strategy changing as it looks to continue raising capital for similar strategies, investing in major European markets primarily focused on retail, office, residential and logistics.
"We expect to follow a similar path, not departing materially from what we've done so far," he says.
TH Real Estate this year raised an initial £138m (€188m) for its senior UK Enhanced Debt Fund, attracting investment from US parent TIAA-CREF and Aviva Investors' real estate multi-manager platform.
Christoph Wagner, director of debt strategies, says TH Real Estate's focus for the senior lending mandate fund is on prime assets and strong secondary assets.
Germany leads the margin squeeze
Across Europe, lending margins have been compressed, making debt investment strategies less appealing than they were two to three years ago, says Joe Valente, head of research and strategy for global real assets at JP Morgan Asset Management.
"You've missed the boat if you're investing now," he says. "The time to invest in debt was 2011 and 2012."
Towers Watson senior investment consultant Gregg Disdale says: "We are now at a point in the real estate cycle where debt is starting to price at pre-crisis levels. Pricing has compressed meaningfully and debt levels are rising. With commercial real estate in prime locations at or above pre-crisis levels, caution is required."
Dominic Smith, CBRE head of real estate debt analytics, says there is "no doubt that we are approaching the limit of stated return premiums required by banks and other lenders for the commercial real estate market".
In Germany, a strong, competitive banking sector has resulted in margins falling to as low as 0.6%.
"Germany is not the kind of market one can simply walk into and begin lending," says Paul Lyons, partner in law firm Goodwin Procter's real estate capital markets group, pointing to a tougher regulatory environment.
Amy Aznar, head of debt and special situations at LaSalle Investment Management, says the heightened competition among lenders has "stabilised" in recent months.
"There was an increase in the number of lenders and margins came in," she says, adding that opportunities have been limited for "all non-bank lenders" in Germany. "Domestic banks have been quite aggressive and that's made it hard, but has been more than compensated for by increased opportunity in the UK."
LaSalle was one of the first real estate fund managers to move into European debt following the crisis. Its £600m Debt Strategies II fund is now three-quarters invested, Aznar says.
The fund, which provides mezzanine and whole-loans in the UK and Germany, is also investing in the Benelux region.
"We've entered that market this year and found quite a lot of deal activity," Aznar says. "It's a less mature lending landscape than Germany. A lot of our borrowers tend to invest across Europe, so that's been a pretty natural move to make."
Paul Dittmann, head of senior mortgages at M&G Investments, agrees that Germany has been a difficult market for alternative lenders as loan margins on prime assets arenot attractive enough to enter the market.
"For us, it's really been a non-German, western-Europe story," he says.
While not as low as in Germany, margin compression in the UK is resulting in a "narrowing of key performance measures", according to CBRE, for both traditional lenders and insurers and debt funds.
Average risk-adjusted returns to senior commercial real estate lending made in the second quarter of this year were estimated by CBRE to be 3.7%. While the premium to five-year Gilts remains above the long-term average at 2.2%, it is contracting.
Returns on offer from senior debt remain above long-term averages, but other instruments have gained in relative return, he says – such as UK BBB CMBS, perceived as a comparable but more liquid alternative to senior debt.
"All lenders are looking for higher yields given the recent margin compression," Brault says. "Appetite will remain as long as debt funds can offer between 70bps and 100bps premium above the bond markets."
Radkiewicz says: "The story about decreasing margins is mostly about senior debt, so we don't see that squeeze."
PRECap IV aimed to generate 13-17% returns from junior debt secured against European office, retail, industrial and residential properties.
"Returns have not moved much in the past two years," says Radkiewicz.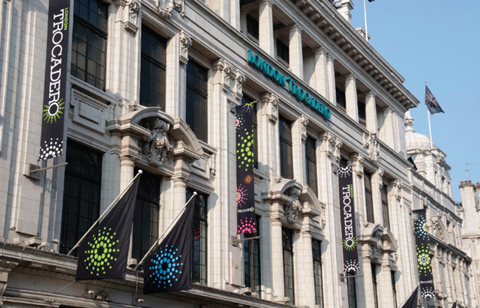 UK still top of the list
Wagner says TH Real Estate has the "desire to do more in Europe on the debt side" but is for now "completely focused" on the UK, preferring to finance "well-positioned regional assets in the core-plus and value-added sectors".
"The legal framework relating to the landlord/tenant relationship is most robust in the UK, which is undergoing a broad economic recovery," he says. "It's helpful to have a mix of locations and diversify asset-specific risks in portfolios."
Cornerstone, a subsidiary of US life company MassMutual, moved into real estate lending in 2012, as part of its expansion in the UK. While not ruling out lending in Europe's main markets, the firm has focused on the UK's office, retail, logistics, hotel and residential sectors.
"We're seeing improved GDP performance and there's a stronger occupational side now," says Chris Bates, the firm's head of European real estate finance. "There's a comfort factor, we've certainly seen the ripple out from the south east. London is very heavily bid for core."
Cornerstone has deployed around £225m since the start of the year. "That has been across the length and breadth of the UK," Bates says. "It's ranged from London residential and office to national portfolios across all major asset classes."
Harin Thaker, chief executive of Aeriance Investments, talks of a "tremendous amount of activity" this year. Since January, the business has screened around 150 opportunities, he says, with around 40 deals approved by its credit committee and half have closed so far.
Standard Life Investment's head of commercial real estate lending, Neil Odom-Haslett, says the company's three funds have deployed £500m in nine deals since mid-2014, with the majority outside the UK capital.
"There are, of course, hotspots within London and a number of lenders can only lend in central London," he says. "The supply into such a small area has made things very competitive, resulting in basis-point contraction. But outside that, there are also some good lending opportunities."
Hermes Investment Management relaunched its real estate debt fund earlier this year, widening its remit to regional UK commercial real estate. Hermes originally launched the fund in 2013, with the aim of ploughing as much as £1bn a year into the sector. With an initial £400m, the fund had previously focused on office, retail and industrial assets in London and the surrounding region.
Its first three real estate debt deals were all completed under the original fund criteria, reflecting 60-65% loan-to-value (LTV) ratios and on terms of between three and six years.
"We do not exclude sectors – our return expectations mean that there is still opportunity to deploy capital," says Vincent Nobel, who was recruited last year to head the firm's lending platform.
BoE warning on LTVs
The UK remains at the top of most investors' wish lists. The number of commercial property sales worth over £100m rose in the first half of the year, according to research by DTZ.
Larger tickets and higher LTV levels – sound familiar?
Earlier this year, heightened investment activity, rising prices and a less conservative approach to investing caused the Bank of England to warn of rising leverage levels in the UK commercial real estate sector.
Underwriting standards of UK banks, although not out of line with historical averages, had "loosened recently", the bank said, having measured LTV and interest coverage ratios. "If this trend were to continue, past experience suggested that UK banks could quickly become less resilient to stress in these markets," the bank's March report said.
Valente says: "It's a timely warning, given the emergence of finance for speculative development emanating from some banks still in public ownership." The Bank of England could "conceivably find a way of tightening real estate lending activity in the future", he adds.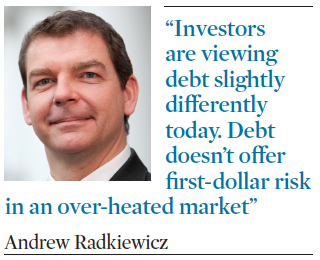 For the likes of M&G, loan performance is monitored quarterly for investors. "Every quarter, we report back to investors on every single loan," Dittmann says, adding that underwriting and performance is "transparent and kept in check".
Odom-Haslett agrees. "I still think LTV ratios are at sensible levels," he says. "Covenants may have relaxed a bit, however."
Disdale says the UK is still the most active market for asset managers, with potential for "attractive opportunities for value-add lending", if a manager "picks their spots carefully, given we are much further along the real estate cycle".
Nobel agrees. "People are struggling to find capital when it comes to smaller, value-add deals," he says. "It requires more work for the earnings on offer. We've found that to be a lucrative part of the market."
Smaller deals, Nobel says, are providing Hermes with opportunities to lend – something that Bates has also noted.
"For the same risk profile, you potentially get an enhanced return," Bates says.
Dittmann says he is starting to see deals with value-add strategies. "For some time in London, there was a robust strategy of office to residential conversion, but that's over now as office rents have rebounded and yields have compressed."
There was a pause in UK finance, with this year's general election creating a lull in investment and lending activity. "Post-election, the trickle became a firehose," Dittmann says.
"UK regions continue to experience yield compression – that may or may not be over."
With rental growth prospects in the UK improving, confidence in UK commercial real estate is clearly high, no more so than in central London.
Locking in today's rate
With an interest rate rise inevitable in the UK, Bates says borrowers currently with floating rate facilities are "thinking ahead" and looking to refinance and "lock in" favourable rates now.
"We are certainly seeing borrowers seek refinancing two years early," he says. "It's a pre-emptive strike on their five-year floating rates.
"Borrowers are increasingly looking for lenders who can provide a 10 to 15-year loan and we understand that, during that period, there may be events such as lease renewals, refurbishments and vacancy."
M&G recently provided £140m of debt on a UK shopping centre as a five-year refinancing facility.
The UK's largest refinancing this year, the £937m loan to Criterion Capital, came not from a bank but from the insurer Aviva. The firm, which this year recruited Gregor Bamert as head of origination, provided a 35-year loan to cover 14 central London properties, including the Criterion Building and Trocadero building.
Barry Fowler, managing director of the fixed-rate lender, says there are more UK borrowers seeking long-term finance.
"It's a very attractive time to lock in long-dated finance," Fowler says. "The all-in cost of debt is still within the average yield on property, making financing accretive to returns.
"From our annuity fund's point of view, we require money to work for us for the full term of a loan."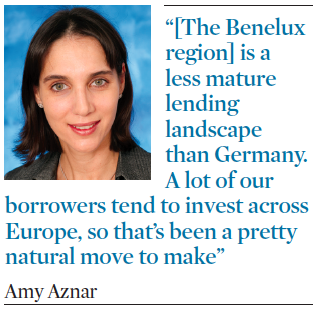 Radkiewicz says debt offers access to properties which "may be otherwise inaccessible and not on the market".
While opportunities to invest and lend exist in the UK outside of London through refinancing, other avenues include the continued sale by European banks of their non-core assets. A recent loan market report by Cushman & Wakefield's corporate finance department estimates that €99bn of non-core real estate exposure in Europe's banks is up for sale or soon will be.
The firm estimates that European asset management agencies hold more than €233bn of gross non-core real estate exposure. UK Asset Resolution, Ireland's National Asset Management Agency and Spain's Sociedad de Gestión de Activos Procedentes de la Reestructuración Bancaria (SAREB), hold around 91% of the total, with the majority related to residential assets.
Frank Nickel, chairman of EMEA Corporate Finance, says that behind the scenes there has been a "flurry of preparation work", as key vendors line up "megadeals" for the second half of the year. "No doubt, investors will have plenty of distressed opportunities before the year is out in which to invest their capital across the UK, Ireland and Europe as a whole," he says.
Disdale says that opportunities also exist in non-performing loans (NPLs). "A lot of non-performing loans ended up in the hands of investors who are not natural owners," he says. "Opportunities will arise to provide financing to the purchasers of these assets as they are sold over the coming two to three years."
Private equity firm Cerberus Capital Management, the biggest investor in European NPLs in 2013 and 2014, recently bought €400m of non-performing commercial real estate loans in the Netherlands, proving that opportunities exist.
Radkiewicz says: "I prefer to call them loan sales. And within those portfolios there are quite a few loans that are performing and need refinancing or restructuring. There are still many individual opportunities and a funding gap still exists in parts of Europe."
Brault says AEW has not ruled out lending in peripheral Europe, with its follow-on fund potentially lending up to 30% of its capital there.
"Spain still commands a premium but on a risk-return basis, it may not be the best option," he says. "If we think the opportunity is no longer there, we would abstain."
Disdale says there is an "inevitable move up the risk curve" to maintain yield. "So competition in secondary locations is also increasing," he says.
Valente foresees a "strategy creep" into "real estate exotica" by investors and lenders, as competition shows no sign of easing. "Investors will have to take on more risk," he says. "That could be by going towards more tier 2 locations, or by funding developments, or by heading to the likes of Italy and Spain.
Regulation: winners and losers in an evolving sector
Real estate funds investing or lending in Europe risk being "inappropriately caught" by future shadow banking regulations, industry bodies warned earlier this year.
Draft European Banking Authority (EBA) guidelines could limit how much Alternative Investment Funds (AIFs) – including real estate funds – lend, and lead to their being branded 'shadow banks'.
The EBA has been consulting on guidelines regarding limits on exposures to shadow banking entities as part of its efforts to insulate the mainstream banking sector from risk elsewhere in the financial system.
Responding to the consultation, several European real estate associations, including CREFC, the European Association for Investors in Non-listed Real Estate Vehicles and the British Property Federation, say EBA is proposing to "shoehorn all AIFs, regardless of their characteristics, into its shadow banking definition".
In June, Peter Cosmetatos, chief executive at CREFC Europe, said it was "disappointing that Europe's banking regulator seems determined to ignore the vital role that commercial real estate (CRE) debt funds are playing in helping credit flow to the real economy, dispersing risk in the financial system and helping the banks reduce their exposure to CRE debt".
He added: "These funds are mostly closed-end and use little or no leverage, providing credit to property businesses.
"Most debt funds do not present shadow banking risks, and they should not be branded as shadow banks."
He said that a cornerstone of shadow banking regulation should be that it "can only apply to entities that carry on bank-like activities".
While such regulation could hinder lending by funds, further red tape for banks could increase lending opportunities for alternative lenders, says Lyons.
"As liquidity regulation bites, that will play into the hands of debt funds," he says.
Brault says regulation has imposed more constraints on banks from a capital adequacy perspective.
"So it could be argued that it's actually working our way, with debt funds considered as traditional lenders' natural partners."
Changing landscape
Commercial and investment banks account for 53% of lenders, according to Cushman & Wakefield, with debt funds and other alternative lenders making up the remainder.
Odom-Haslett is surprised at how quickly non-banking lenders have emerged.
"It's happened remarkably quickly – from single digits just a couple of years ago to now being closer to the North American model and a very significant part of the lending market."
Earlier this year, Allianz Real Estate provided its first cross-border loan. The lending arm of the German insurer took a €365m portion of a €630m senior loan from Aareal Bank to Northstar Realty.
Backed by 11 office assets sold to Northstar by SEB Asset Management late last year, the loan was one of the largest between a bank and an institutional lender in Europe.
Allianz Real Estate head of finance, Roland Fuchs, said he was pleased with how the two lenders worked together, particularly on documentation requirements "specific to the insurance industry".
Christian Schmid, Aareal Bank managing director of business and syndication management, said non-traditional lenders are gaining importance in commercial real estate financing in Europe, giving the bank a "higher number of potential partners.
"This trend became more and more apparent in the recent years," Schmid said. "For us, this trend implies new possibilities for co-operation with insurance companies or debt funds, relevant especially in the case of high-volume financings.
"Very often, such transactions are only possible as a syndicated loan."
Schmid says alternative lenders "sometimes have different requirements than traditional banks, for instance with respect to the maturity of a loan".
Thaker says alternative lenders are "standing up to the renewed competition" and banks are not winning back the market share lost during the crisis years "as easily or as fast as they thought".
Lyons says there is now more co-operation between traditional and alternative lenders. "US debt funds and UK clearing banks are now working together," he says. "Not so long ago, there might not have even been a conversation."
Debt Funds: At the margins
1

Currently reading

Debt Funds: At the margins

2

3