With bond yields low and real estate markets in late-cycle, investors are looking at increasing their exposure to global core, writes Christopher O'Dea
Interest rates are rising, investors are looking over their shoulders to see if inflation is gaining on them, and fixed-income returns in major developed markets remain where they were when the US Federal Reserve began tightening monetary policy in late 2015.
For institutional investors, the pressure is on. Persistently low bond yields have raised the stakes in the global search for income, and now asset allocators must confront the possibility that inflation will erode the value of fixed-income portfolios. But how do allocators achieve those goals without owning assets that add excessive portfolio risk?
The answer could be core property – in any market globally. While absolute returns have cooled from the double-digit annual gains posted earlier this decade, core property is emerging as a strategic option that could help pension investors obtain much-needed income.
At prevailing yield levels, core property valuations would produce income above historic spreads over Treasuries, without exposing a portfolio to the added risk inherent in higher-returning opportunistic strategies. And because core strategies typically use less leverage than value-add or opportunistic approaches, an increased core allocation would maintain, or even increase, the diversification benefits that make property attractive in the first place – including, at this juncture, the protection against inflation that bonds are unable to provide.
"[Investors] are looking for fixed-income surrogates that aren't directly related to the yield curve, in the US in particular," says Anton Pil, managing partner of JP Morgan Global Alternatives. "From a valuation standpoint, we're very excited about a number of core valuations and property opportunities that we're seeing internationally."
It is a two-part decision process. "Core, in general, has been and continues to be a space that we think is going to keep broadening out," Pil says. "We think the size of allocations is going to continue to grow as clients look for some form of inflation protection, reasonable income, and some sort of globalisation."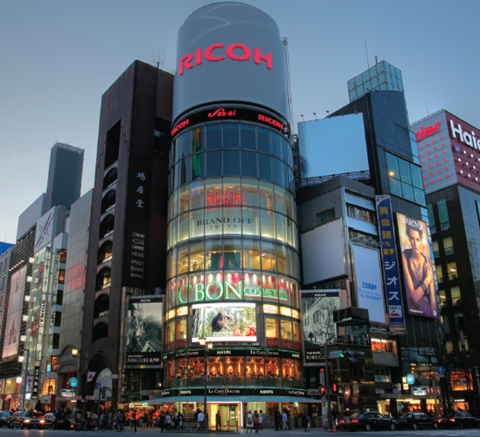 In terms of portfolio impact, core delivers "a lot of the benefits, and diversification benefits, of owning property", Pil says. "The less the leverage, the more it acts as a diversifier to your portfolio; the higher the leverage, the more you're going to end up owning another risk asset that is going to be more correlated to the other risk assets you already own in a broader portfolio."
At this point in the cycle, he says, clients should "be more cautious about opportunistic real estate where leverage plays a more important role". The more leverage added to a property portfolio, the more it starts looking like a risk asset. "And that is probably exactly what you're trying to avoid in the first place," Pil says.
The second element is the geographic dispersion of the core bucket, where Pil sees a sea change taking shape. "It's something that's been very much on our mind as a firm," he says. "When you look at actual commitments, it's just remarkable that allocations generally, in international core, have been significantly under-invested, and in many cases the spreads in some of these markets can actually be quite interesting."
The situation reflects the fact that although "many institutions have taken global exposure through opportunistic real estate, they have traditionally been local investors in core property", he adds. "That creates a fairly interesting opportunity internationally where, in many cases, the relative value of core real estate is quite attractive compared to local fixed-income markets."
JP Morgan Asset Management sees opportunities "in a number of global core markets that may seem a little bit counter-intuitive to how most people approach international", Pil says. "In Asia, Japan and Australia, and in Europe, Germany, valuations are relatively attractive," he adds.
"Especially in places like Japan, we're seeing some very interesting opportunities on assets that are class-A-type assets that generate attractive cash-flow yields, even when returns are hedged back to an investor's base currency."
The attraction of global core
Others are on the hunt in Japan as well. TH Real Estate made its first Japanese investment with the acquisition of the Ginza 1 Chome Building for $82m (€76m) in the fourth quarter of 2016 on behalf of the TIAA General Account. Located minutes from five train stations, the 49,000sqft, 13-storey building is a classic core property – fully leased to 10 tenants in various businesses, anchored by the flagship store of a leading Japanese Kimono producer with seven years remaining on its fixed-term lease.
Using a moderate debt level of 50%, the building is projected to generate a cash-on-cash yield of 5% or more and 6.5% return on a one-year basis, according to Shusaku Watanabe, director of capital transactions for Asia at TH Real Estate in Singapore.
There has been a notable increase in core investment in Japan since the financial crisis, Watanabe says. "In the past two to three years, we have seen more core capital from US-based and other pension groups," he says. Offshore investment is expected to continue increasing. At present, "there's a good balance of 50% from onshore, and roughly 50% from offshore, but increasingly more core capital from offshore investors", he says.
Japan ticks all the boxes as a destination for global core investors. With a population of 35m, Tokyo is one of the largest cities in the world and a key gateway to Asia, offering a diversified base of creditworthy tenants, comprised of headquarters offices for Japanese industrial companies and country or regional operations for multinationals based around the world. These characteristics enable institutional investors to "project long-term stable cash flow", the key element of a core asset, Watanabe adds.
Investing in a core asset denominated in a foreign currency entails currency hedging. Managers note that preserving the yield differential when translating returns between currencies is much more important to the long-term performance of a core asset than it is to the results of shorter-duration opportunistic strategies targeting high absolute returns.
Tokyo has become "quite liquid and transparent", Watanabe says. "There is enough transaction size that investors can have quite good visibility on pricing, and the market is big enough that you can monetise large institutional-grade properties."
In fact, he adds: "The market is becoming quite competitive, and I see a discipline from institutional investors that is similar to the US or London. These are good effects for the market."
Perhaps the most appealing feature of the market is Japan's low interest rates: "The risk-free rate in Japan has been maintained at quite a low level, so you do get a good yield gap in Japan at the moment."
The appeal of investing in core real estate globally prompted Invesco Real Estate to talk to investors about bringing together its pan-regional core platforms into an overarching global structure. The investment manages core strategies covering Europe, Asia Pacific and the US, and are looking to offer investors the ability to invest in a combined $16.5bn portfolio.
"We have the ability to offer global real estate in a one-stop shop," says Tracey Luke, senior director, product management and portfolio manager, at Invesco Real Estate. "Clients are definitely interested in global core. Even larger clients may like a global core strategy because they want to spend more of their time on the 90% of the portfolio that's moving the needle."
Even though a significant amount of capital was allocated to core property after the 2008 crisis as investors sought quality, Invesco's research suggests that allocations to global core property may increase as investors overcome an existing home country bias in property portfolios. While 40-60% of equity and fixed-income assets are typically allocated domestically, Invesco often sees as much as 90-100% of property assets are allocated domestically.
The late stage of the property cycle also bodes well for core allocations. Investors have moved into opportunistic strategies in pursuit of higher yields, but that increases the late-cycle risk that comes with closed-ended funds and the timing of their expiry.
"When you think about real estate allocations in a down market," Luke says, "you think about a flight to quality because core income is going to be more durable."