Florence Chong talks to ESR chairman and Warburg Pincus managing director about the ARA takeover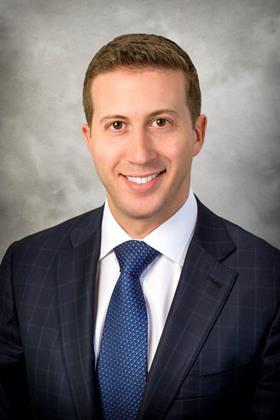 The proposed US$5.2bn (€4.38bn) takeover of ARA Asset Management presents the prospective buyer – Asia-Pacific logistics platform ESR – with the twin opportunities of capturing growth in the 'new economy' of Asia and establishing what Jeffrey Perlman calls an "integrated capital solution" for investors.
According to Perlman, chairman of ESR and head of southeast Asia and Asia-Pacific real estate at Warburg Pincus, there was "a really unique window of opportunity" for both Logos and ESR in Asia. "On the new economy side, and using a baseball analogy, we are still in the early innings," he says. "There is still more modern warehouse space in California than in the whole of China."
The two companies, which currently have a combined, AUM of US$50bn, have extensive development pipelines of some 8m sqm of space globally. "We plan to run those two platforms in parallel for a period of time and then to gradually integrate the businesses under their common platform."
Perlman says there is little overlap in the two businesses, although there might be some cost savings that could be made by capitalising on the synergies of corporate structures across the two platforms.
"Then there is the area of savings on the cost of capital," he says. "Our enlarged group would have access to a greater share of perpetual capital. If you take ARA, of example, it recently raised US$1bn in an unsecured five-year facility. The cost of funding was less than 2% to 1.8%.
"In contrast, ESR pays mid-4% for its corporate loans. If we can continue to bring down the cost of capital, there will be substantial flow-through impact on earnings over time."
ARA would bring to the table its legacy real estate investment trust (REIT) businesses and more traditional real estate funds, he says. "We believe in first leveraging development vehicles, with the goal that, when those assets mature and stabilise, we sell them into a public vehicle – either a managed core fund or a listed REIT. It is very much a foundation strategy for ESR to keep growing its AUM for the long term."
Perlman says: "If you sell an asset to a third party, you are selling the tenant relationship. We always want to keep the tenants in our ecosystem." For this reason, the acquisition of ARA would create a "one of a kind" integrated solutions platform for investors.
"If you are a large pension or a sovereign wealth fund, and you need to sell down some of your grade-A commercial assets to free up capital for the new economy, we have the solution for you. We can help you sell down the high-quality assets to one of our REITs. When that capital is freed up, we can help the capital partner redeploy that capital into data centres and logistics, where these investors are substantially underweight in Asia. And we can keep the capital 100% in our system."
Of the integration of the two businesses, Perlman said the "beauty here" was that both businesses continued to be run by their respective founders. The chemistry fit is good and integration should go smoothly," he says.