Last month, Ivanhoé Cambridge announced it had become the largest institutional investor in Cohabs, a Belgian company specialising in co-living. The Canadian investor clearly believes in the future of the emerging sector.
"It is very important for us in this deal that we believe the majority of growth is yet to come," says Karim Habra, head of Europe and co-head of Asia-Pacific.
Ivanhoé Cambridge, the real estate arm of Caisse de dépôt et placement du Québec, is increasingly focusing on alternative forms of real estate. It is what Habra summarises as a combination of "extensions of established asset classes, such as student housing or co-living [and] new asset classes with solid fundamentals, such as self-storage, data centres or audio-visual/cinema studios".
But these alternatives require partnerships with specialists or direct investments in operational companies. "This is a new way to invest in real estate and to create value over the long term," Habra says. "These partnerships give us access to know-how, expertise and management. We particularly like looking at this kind of deal which is more complex and involves working with an operating platform."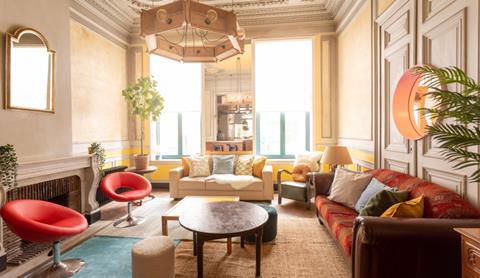 Ivanhoé Cambridge has been making significant inroads into alternatives sectors. It has €2bn of exposure to life sciences, making it one of the largest investors in the asset class. In Australia, it recently announced a A$1bn (€644m) commitment to Scape's Core Program, the largest student housing portfolio in Australia, with 27 buildings and over 13,000 beds. In Europe, it has invested in the Kadans platform in the Netherlands, and launched a new last-mile logistics strategy with partner URBZ Capital.
Co-living has been identified as a sector set to benefit from urbanisation and the growing mobility of young professionals. Ivanhoé Cambridge expects it to grow by around 15% annually between now and 2026. "We see this as a crucial growing market with a major imbalance between supply and demand," says Habra. "In 2022, Cohabs received 10 times more requests via its website than beds actually available."
The Cohabs model is to take traditional buildings located in the centre of cities, close to public transport, retail and leisure, and to turn them into cohabitation houses. They have an average size of 735sqm and 15 to 25 rooms of different sizes.
These properties are aimed overwhelmingly at students and young professionals – the average age of a Cohabs member is 27. There are several attractions to members – most importantly, the sense of community – and up to half of the floor space is devoted to high-quality common areas. Cohabs has an in-house design team.
"This is not prefabricated living, far from it. These are properties with a soul," says Habra. "This desire for community to some extent ties in with what we're seeing amongst younger office workers who, whilst embracing the flexibility of the work from home model, push back with the desire to still spend some time in the office to build work and social relationships."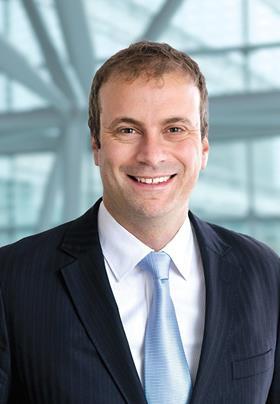 Members also cite price as a key advantage, along with flexibility. Most of the leases are short, with an average stay of 10 months. It is quite possible that members who are beginning professional careers will move between different cities in Europe remaining within the Cohabs community – what Habra calls a "captive type of tenant".
The business proved resilient during the pandemic, with occupancy staying above 90% and actually outperforming student housing. Today, occupancy is about 99.5%.
The Cohabs model puts emphasis on a selection process. So far this year there have been something like 10,000 applications, of which only 25% made it through screening to interview and only 10% were eventually selected to become members. "The management team are very happy that they have created a strong community within their brand and that someone who is selected will be offered a house where they find house mates with a similar outlook on life."
Diversity is made important throughout the selection process and 47 different nationalities are present in the community.
"At Ivanhoé Cambridge, we have made sustainable investment a priority and an integral part of our vision and mission," says Habra. "Over the long term, we believe that a sustainable real estate investment is a profitable investment [and] we're committed to improving the social impact of real estate on local communities."
As part of the renovation of the houses, Cohabs uses recycled materials and will be B Corp certified by the end of 2022 thanks to its focus ESG and diversity and inclusion. Cohabs is committed to maintaining 5% of the Belgium portfolio as "solidarity bedrooms" at half rent.
Habra believes Cohabs "has created a winning formula". He says: "What they needed now was capital in order to be able to roll this formula out."
In the short term there is a focus on expanding in Paris, New York, Madrid and Luxembourg. The second stage will be other cities in Europe, such as Berlin, Milan, Rotterdam, and Zurich. Further out, Habra expects to take the formula globally.
"The ambition is to reach 5,000 bedrooms across 11 cities by the end of 2026," he says.