Octopus has spent the past 20 years spotting emerging opportunities and scaling them up to become mainstream asset classes
This year, Octopus received an institutional mandate that was significant for a number of reasons. First, it was sizeable: NEST, which manages the pensions of nearly a third of the UK workforce, has tasked Octopus with investing £250m (€291m) in European clean-energy infrastructure this year – a figure that could rise to £1.4bn by the end of the decade.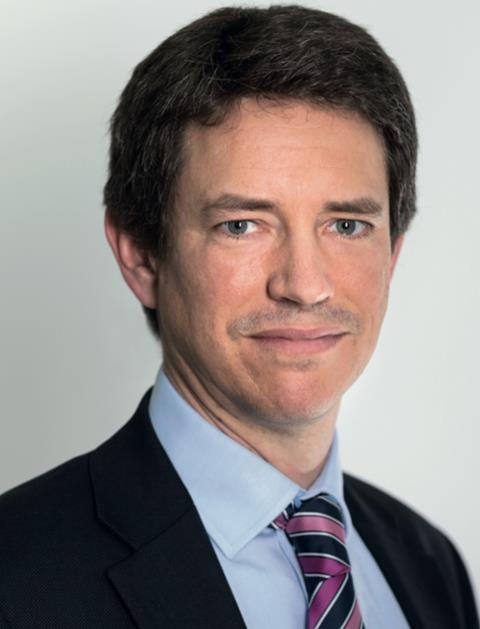 Second, it represents a major allocation of defined contribution (DC) pensions capital into renewable energy. The fast-growing NEST is one of the few entities in the country able to aggregate a large pool of DC money and deploy it into illiquid asset classes like infrastructure. It could lead the way for the growing DC sector to follow and begin allocating its burgeoning capital base to renewables.
Octopus could therefore play an instrumental role in this. And the organisation, founded by Chris Hulatt in 2000, is only in this position because 10 years ago it had the foresight to begin building up capabilities in the sector.
A lot has changed over that decade. "In the UK, Easter Sunday was the greenest day of electricity we've ever had," says Hulatt. "I think 39% of generation was from wind, 21% from solar on that day. If you compare that to 10 years ago, when the UK was very reliant on coal, in particular, it's been an enormous transition."
But Octopus itself has mirrored that transition. Ten years, ago the firm was not looking at renewables until "a young fund manager" at the time – Matt Setchell, who today is co-head of Octopus Renewables – "started talking to me and Simon [Rogerson], the other founder, about the opportunity in solar", Hulatt recalls.
"He could see the emergence of solar farms in places like Italy and France and Spain, and he could see this industry starting to kick off. And he was also aware the UK government was launching the feed-in tariff.
"I remember my initial thoughts were, that's crazy, why on earth would we do that? And then he kept coming back to our desks, day after day, to talk about it. And then it suddenly just became clear to us; this really should be something we try to do and it could become really important to us.
"So we started off building that team very much from scratch. And, you know, Matt, today – the guy who came up with the idea all those years ago – is now co-head of a division that has about 80, 85 people in it; we've deployed £3.5bn into renewables."
The story encapsulates how Octopus works. It finds sectors where there are opportunities most investors have yet to identify and scale up. Today it has a number of subsidiaries, including Octopus Investments, Octopus Ventures, Octopus Energy and Octopus Real Estate.
In the property sector, for instance, the company has focused on areas that have only begun to emerge as mainstream institutional asset classes in Europe this decade: retirement and care homes, and debt.
"It's being willing to invest in building a team to do these things," Hulatt says. "You've got to invest for a period of time before the sector starts to scale – and before you'll be able to earn the kind of [core, stable] returns from that. But it's always been a big part of what we do at Octopus."
One of the real assets sectors within which Octopus has been scaling up recently is fibre networks. "This clearly is starting to become one of those sectors that – a little bit like renewables years gone by – is starting to get some scale. Investors are starting to take notice of it, and we are seeing growing interest from pension funds to look at the sector."
In renewables, Octopus is very much established. This year it merged its Octopus Energy and Octopus Renewables subsidiaries to become one of the largest green-energy operators in Europe. Today, Octopus is operating in eight different countries, mostly, but not exclusively, in Europe.
"We have a team on the ground, I think nearly 15, 18 people, in Melbourne, building renewable assets in Australia. And so this has become very much a globalised industry with enormous opportunity. And [in] those early days… people thought the secctor would never take off [but they] turned out to be totally wrong. And it's now one of the key investment themes for so many organisations around the world now. It's a sector that's gone from being really niche to one where I think every pension fund is developing a strategy towards having a presence in the sector. You can't ignore it."
But not only are institutional investors allocating more capital. Governments are signing up to net-zero carbon targets and are keen to encourage institutional investment in the sector. The UK government is consulting the industry on the creation of a Long-Term Asset Fund (LTAF) to facilitate greater investment in illiquid assets by DC pension funds. Meanwhile, Millennial and younger generations, which will be heavily reliant on DC pension savings, are likely to become more interested in where their retirement capital is being invested.
"Governments expect institutions to be active in the sector," says Hulatt. "I think normal people do too. I think if you ask the average 30-year-old 'would you like some of your pension to be invested in renewables?', they'd say yes."
When NEST announced its intention to invest heavily in renewables, it highlighted the importance of its members' preferences, and even provided anecdotal evidence from one of them. "Climate change is a threat to us all, but it is reassuring to know that my pension provider is investing my money to help prevent it," Anna Perry, a 41-year-old member was quoted.
OCTOPUS

● Founded in 2000 by Chris Hulatt and Simon Rogerson
● Total assets under management, including funds and advisory mandates of more than £10bn (€11.6bn), of which £2.3bn is for institutional investors
● Manages more than £3bn of renewable-energy assets
● More than £2bn of real estate debt and equity investments, including £1bn in healthcare
● Became a B Corporation in April 2021, 'pursuing purpose as well as profit'
Hulatt says: "I think NEST is very keen to tell the story to their members about the role their pension scheme is having in making a difference in the world. And that is a trend which we see more and more of."
NEST's mandate is designed in such a way to enable it to build up its exposure to renewables in line with the growth of its fund. "They wanted – as a DC scheme growing very significantly in size – to have an exposure to renewables that they can grow over time. So the structure we have with them allows that to happen. They will keep investing into renewables every year, and it's designed to give them broad exposure, so it's not a UK solar fund. Instead, it's offering broad exposure to solar and to wind – possibly to other areas like biomass and so on – and to do that across a range of countries."
Hulatt says other DC pension schemes are also keen on the sector. "They've got quite a young membership base, on average, and they are in the fortunate position where they're deploying cash flows every month – they've got very long time horizons," he says. "So renewables fits that bill pretty well. I think they'd like to get to tell a story to their members about the role they're playing to tackle climate change.
"They've got the cash flow, so I think DC schemes will continue to be active, and… following on from the NEST announcement, we've had interesting discussions with other DC schemes that recognise the attraction of renewables."
But DC pension schemes rarely have the same scale – and, by extension, illiquidity budget – as NEST and most are run through platforms that require daily liquidity. The government's proposed LTAF is among initiatives to resolve the issue of liquidity.
"In the UK, Easter Sunday was the greenest day of electricity we've ever had" - CHRIS HULATT
"The industry and the government seem to be very determined," Hulatt says. "So they got the LTAF coming through, which I think will help – there seems to be some sense within the industry that that will be part of the solution. I think some of the existing structures seem to work for DC as well."
The role of governments will also be instrumental in supporting the growth of renewables. "I think a combination of government mindset, public reaction and availability of capital from institutions is all coming together to drive the ongoing growth of this sector."
The next area of opportunity – both for meeting government net-zero targets and for institutional investors – could be retrofitting housing in the UK to be energy-efficient. It will require government and the property industry to "get their heads round it".
Hulatt says: "It happened in renewables, but it took a few years. The same thing is going to need to happen in property. And we'd like to play our part in helping to achieve that. I think the solutions are out there – how all the retrofitting is going to be funded.
"I suspect that's going to be an opportunity for pension funds. It's going to take many, many billions to finance the cost of retrofitting homes with solar panels on roofs, and EV charging and heat pumps – that's many thousands of pounds per home."
Given Octopus's track record in spotting opportunities early on – before moving in and scaling up – it might be an area investors should be starting to look at now. "I suspect there will be an opportunity for financing solutions to play their part in helping homeowners make the transition," Hulatt says.