The Japanese fund-of-funds manager is looking overseas for local specialists
Tokio Marine Asset Management (TMAM) sees Europe as a land of opportunity. Equally, European fund managers look to Japan as a new source of capital, with Japanese pension funds moving to increase allocations to alternatives, including offshore real estate.
Shinji Kawano, head of overseas property investment at TMAM, is trying hard to double his European managers and channel more Japanese capital into European property markets. A fluent English speaker, Kawano has no problem with global managers. The issue is in finding country-specific managers. Kawano believes the time has come to look deeper into the individual markets of Europe through specialist managers.
"It is not easy to communicate with those local managers," he says. "If we look at the pitch documents from these managers, the content and terminology they use is different. Their legal structures, tax treatments, reporting formats and so on are very different from those of global managers.
"For example, I met with a German manager recently. It was quite tough for me to find out what kind of products they were marketing. They told me their investment period is three years. I immediately thought this must be a closed-ended fund. But no, they are talking about an open-ended fund."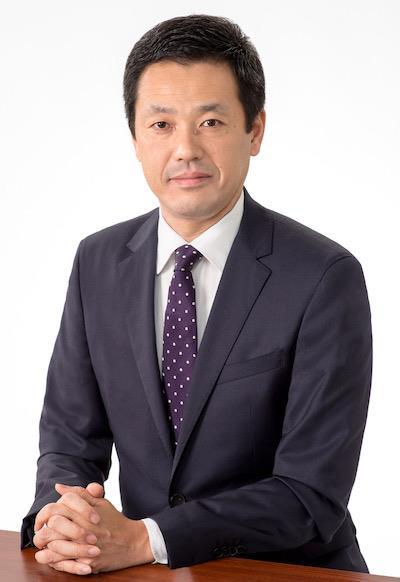 Tokio Marine has existing relationships with Australian fund managers. "They raise money periodically, say $300m (€269m), and they give us a plan on how they will use that money," says Kawano. "They may deploy half at the beginning and the other half in the following year. Australian managers do not mention investment periods, because we are talking about open-ended funds. With some of the very local European managers, we have to translate what they say – and this creates difficulty."
Kawano is pressing ahead with his plan to sign as many as 10 new European managers. "We want to find local managers with whom we can communicate properly. Maybe the local country-specific managers are just starting to raise money from global investors, so, in time, they will pick up the global language."
TMAM's current exposure to Europe is through global managers based in Europe, such as AXA Investment Managers – Real Assets, CBRE Global Investors and Invesco Real Estate. "We want to expand our portfolio in Europe, and investing in those global managers may not be sufficient for us. We need to find more local managers – Germany, France and Nordic-specific managers."
In the UK, TMAM is a core investor. "We have a wait-and-see attitude to the UK market right now. We have not increased our exposure in the last several years. In short, we are taking a passive approach. We do invest in pan-European funds, which have 10-15% allocated to the UK. But we do not have current investment in the City of London office market. We want to see the market stabilise before we will start investing again there."

Increasingly, Japanese investors are looking to Europe's better yields, an attraction enhanced by lower currency hedging costs. But interest in the US is waning. It is seen as a late-cycle market where asset values are high. Europe is seen as better value.
TMAM, founded in 1985, is part of the Tokio Marine global insurance group. As of March it managed US$59.1bn in assets including equities and bonds. The domestic and overseas real estate arms together manage a portfolio worth US$4bn.
Tokio Marine Group itself and its casualty insurance division have separate real estate portfolios, predominantly branch offices for their insurance business. "The group's life insurance business is growing much faster than property or general insurance," says Kawano. "It may potentially increase long-term assets like real estate or private equity to match its liabilities.
"The group insurance company invested in the US market in late 1980s, and the performance of that portfolio was not good. It cut its losses and learned its lessons." The insurance business had invested in close-ended funds and was unable to get out, losing money as a result. "Timing is important. Managing currency fluctuations is also very important. The group was caught in a double bind – US real estate prices went down and the Japanese yen strengthened against the US dollar."
An eye on diversification
Today Kawano invests primarily in open-ended core funds with a spread of 20 managers. "We are focused on open-ended core funds in each region," he says. "In the US, we have invested in multiple NCREIF ODCE funds such as PGIM and DWS. In Australia, we have invested in six core funds."
The US and Australia were Kawano's first offshore markets. Returns from the US have been positive, he says, while Australia delivers slightly better returns but lacks the depth of the US. "Our target countries are developed, mature markets. More than 80% of our existing portfolio is invested in open-ended core commingled funds."
Kawano's team manages assets valued at more than US$2bn, of which 40% are in Europe, 40% in the US and 20% on Asia-Pacific, mostly Australia.
"We understand core assets are very expensive right now, but all other assets are expensive, too," he says. "Because Japanese pension schemes don't need high beta, core assets can continue to deliver. They don't need double-digit returns, and are comfortable with 5% to 7% from real estate in the long run. The average required return of Japanese pension schemes is even lower at 2-3%.
"I believe we need exposure to opportunistic and value-add investment to create strong portfolios. The timing for their source of return is different from core market. We need to diversify our source of return. Japanese investors should at some point have between 20% and 30% of their exposure in value-add and opportunistic strategies."
Kawano has invested less than 10% in value-add opportunities. He has also ventured into real estate debt, with about US$150m invested in US credit funds. "Real estate debt product is a good fit with Japanese investors," he says. "They want current income, and have no need for capital appreciation."
It is also a fact that no pension fund will invest without using a gatekeeper such as TMAM. "When we launched our global fund of funds in 2012, there was almost no one to manage foreign real estate assets on behalf of Japanese institutions," says Kawano. "Today, there are plenty of competitors, both from inside and outside Japan. The reason is that overseas real estate investment is a trend."
Tokio Marine invests on behalf of financial institutions and public and corporate pension funds. Kawano says these investors have a similar strategy. "We customise portfolios, especially for the larger investor. These want to have their own separate accounts," he says. "For smaller investors, predominantly corporate pension funds, we manage commingled funds of funds. Funds of funds are one way of getting to the market. Long term, Japanese investors may invest directly into assets or deals."
Direct investment is out of reach of most Japanese pension funds or institutions. Kawano counts those with the ability to go direct on one hand. They include Nippon Life and Sumitomo Life that invested directly in the late 1980s, buying assets in the US and Europe, but experienced negative performance. Nippon Life sold all its direct holdings and shifted its investment into funds.
Three decades on, Japanese investors are moving back into real estate. "They are still at a very early stage of building a portfolio," says Kawano. "Japanese people had a bad experience in the late 1980s and 1990s, and we don't want to repeat that disaster."