Stephanie Schwartz-Driver examines whether PPPs are the answer to the lack of private pension fund investment in US infrastructure
T here is an obvious need for infrastructure investment in the US – in 2013 the American Society of Civil Engineers failed US infrastructure with a D-plus grade and estimated that $3.6trn ( € 3.2trn) in investment would be needed by 2020. Compare that with the $130bn annual investment currently made by government and the private sector combined, according to the Center for American Progress (which says $130bn would only cover maintenance and repair) and the shortfall is apparent.
Ironically, US pension funds are major investors in overseas infrastructure projects, particularly transport. The California Public Employees' Retirement System (CalPERS) has a 12.7% stake in London Gatwick airport, for example.
"It has only been in the last 15 years that we have seen public agencies actively engaged in the use of public-private-partnership agreements," says Barney Allison, partner in the law firm Nossaman. "And over the last five years, we have seen around 15 such deals close in the US, compared to around 35 in Canada."
Pension funds in earlier ventures into infrastructure were not as successful as hoped, notes Jim McMillan, independent senior consultant at Courtland Partners, a real estate adviser. "The performance was generally more attributable to the acquisition cost versus the performance of the asset. But the underperformance of some of the investments has left a bad taste in everyone's mouth."
Today public-private partnerships (PPPs) have their attractions. "In a low-interest-rate environment, owning a 40 to 50-year contract with limited economic downside that brings low double-digit returns is not a bad thing," says Brandon Freiman, director, energy and infrastructure, at KKR, which participates in PPPs in the water sector along with United Water, a subsidiary of Suez Environnement.
McMillan believes pension fund managers will resume the journey but the road is not easy. "The opportunity is there but we need to better describe where infrastructure fits, why it fits, and what they are actually investing in," he says.
The lack of common definitions is one problem. "When you say 'core' in real estate, people know what you mean. Infrastructure is a difficult asset class to create categories, and pension fund managers like clear definitions."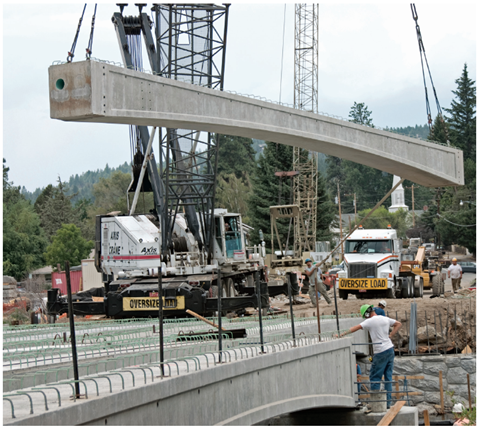 He gives some examples: whether a water project is high risk or low risk depends on the project; how do you compare a European water treatment facility with a toll road in India?
The most robust sector for PPP investment now is transport. As Allison says, "how does that fit into a real estate portfolio, which is the traditional asset base for public pension funds?"
PPPs versus municipal bonds
At the moment, most infrastructure development and redevelopment is funded through municipal bonds, otherwise known as the muni market. Municipalities, states and agencies tend to finance infrastructure and other projects by issuing tax-exempt municipal bonds. This is part of the reason why the PPP structure has not taken hold; even in a relatively slow year, like 2014, muni issuance amounted to around $300bn. Interest income for munis backing public capital projects is tax-exempt for most bondholders. There are also private-activity bonds, which are similarly tax-exempt, but the proceeds of the issuance can go to a private company, which is responsible for paying the bondholders.
This funding structure is one reason why US infrastructure tends to be poorly maintained. "Bondholders now take the project revenue risk, and once the project is built, the developer leaves, meaning that the agency or municipality takes all the ownership risk," says Allison. A PPP contract, on the other hand, tends to cover design, build, finance, and maintenance over the long term.
"Tax-exempt debt is what we normally use to finance infrastructure – but financing costs are not the only consideration, and there are other models," says Jonathan Trutt, programme manager of the West Coast Infrastructure Exchange.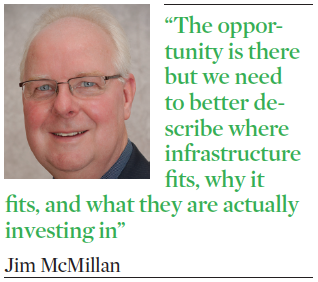 The West Coast Infrastructure Exchange is a not-for-profit advocacy group created in 2012 by the governors and treasurers of California, Oregon, Washington, and the premier of British Columbia. The group is a clearing house of information for state agencies and local governments. Trutt says the participation of the state treasurers is key: "They became interested in large part because of their interactions with state pension funds. They want to start creating investment opportunities for them."
The Exchange's goal, says Trutt, is "to help to create a pipeline of projects that can be bundled or built up over the long term." The ticket size of any investment has to be large enough to make it worth an investor's time and many infrastructure projects are simply too small, individually, to fit the bill. And institutional investors need to see a pipeline before they are going to engage with a new asset class.
This bundling is already occurring in the US: in 2014, Pennsylvania bundled several small-scale bridge projects to attract financing and it received four bids.
McMillan mentions wind farms. "From a practical standpoint, the production from a wind farm can be estimated r easonably, because there is plenty of history regarding the wind and the actual electricity production of the turbines. Certain wind farms can be relatively low-risk and offer an attractive cash flow. The capital needed for a wind farm investment is typically less than that required by other power plant investments, but how many $100m wind farm opportunities are there to be had?"
"Any PPP project has a low probability of getting completed," says Freiman. "Small deals take just as much time as big deals, but the bigger deals are harder to get over the line. The bigger the municipality, the more stakeholders, the easier it is for someone to shoot it down.
"[KKR has] been investing in infrastructure assets for 15 to 20 years, and we have always liked the utility business model. During that time we observed that so much is municipally owned and fragmented, and that it would make sense to work with a partner and bring scale to those assets," Freiman says. "We talked to United [Water] about trying to capitalise on this situation, but we acknowledged how difficult it would be. We went in with our eyes wide open."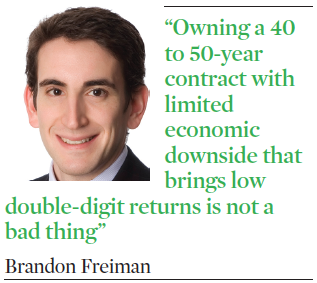 KKR's first joint venture was in Bayonne, New Jersey, where it partnered on a long-term concession. "Credit to the Bayonne mayor for recognising the value of bringing in a scaled operator who has broad expertise," says Freiman. "And we brought in a significant amount of capital that did result in a credit-rating upgrade for the city.
"It is a big investment of time and it took longer than we thought it would at the outset," he says. "But through the Bayonne project we created a model and credibility and we're hopeful that there is a lot more to do in water PPPs."
From the perspective of municipalities, it is not always easy to make the case that PPP is the way to go. Private-sector financing is undoubtedly more expensive, according to a report from the Center for American Progress. While pension fund investors typically seek a return above 8%, government project sponsors can access financing at around 3% from the Transportation Infrastructure Finance and Innovation Act loan programme and from issuing bonds.
Long-term PPP contracts, however, generally include regular and major maintenance requirements, which transfers responsibility and life-cycle risk to the private-sector partner. Typically, returns on demand contracts (in which the equity and debt partners accept demand risk) run around 14-15%, and availability payment contracts, which offer service payments irrespective of demand, return 9-10.5%, says Allison.
Availability deals, which are well established in Europe and Canada, "should be very attractive to public pension funds in the US, since what you have essentially is a highly rated sovereign credit", says Allison. "Often a portion of the payment is CPI-linked, which is thought to be good value for the owner, but this would also be attractive to pension funds on a long-term basis."
And pension funds are unlikely to take the majority interest in the deal. "From a management standpoint, they are not looking to be actively involved – they are looking for their equity partner to provide the management," Allison says.
A key initiative of the West Coast Infrastructure Exchange, therefore, is education. "The public sector still does not think of PPP as a helpful tool, because the focus is on the cost of financing as to how the decision should be made. They immediately think it will cost more to finance through the private sector – they don't think about the risk transfer, innovation, or higher value for money they could achieve," says Trutt. "The need to minimise the bill people are paying is a political challenge, but they also need to make investment decisions based on full lifecycle costs. PPPs can be an effective means to reach that end."
Allison gives an example. In 2007-08, the state of Texas planned its first PPP toll concession project. Spanish firm Cintra submitted the winning bid, but the North Texas Tollway Authority (NTTA), a regional public agency, questioned the decision to let the project go to a foreign company, countering with a plan to fund via muni bonds. During the economic crisis, when cash-strapped Texans were avoiding toll roads, the NTTA defaulted and lost its credit rating. In this case, says Allison, "the PPP would have taken away risk and brought in innovation."
IFM pays for Indiana toll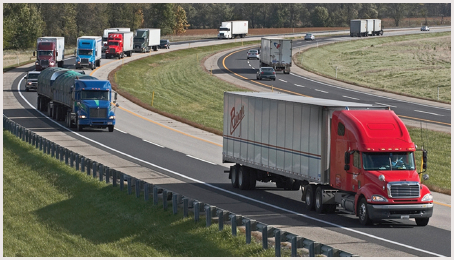 The Indiana Toll Road, the only multi-lane, non-stop route between Chicago and the Ohio Turnpike, was taken over by Australian fund manager IFM Investors in May. ITR Concession Company (ITRCC), the operating company of the 157-mile road which went bankrupt last year, has the exclusive right to collect toll revenues for the next 66 years.

ITRCC was originally set up as a joint venture between Australia's Macquarie Atlas Roads and Spain's Cintra, when the consortium leased the toll road from the State of Indiana in 2006.

After entering bankruptcy, the courts allowed ITRCC to be sold to a new investor. IFM Investors paid $5.73bn (€5.23bn) for the company.

It is IFM Investors' second North American toll road investment and the fourth in its portfolio.

The infrastructure portfolio has 30 assets in total. Julio Garcia, head of infrastructure for North America at IFM Investors, said it was part of "our stated approach to expanding our North American portfolio".

He said the Indiana Toll Road "will soon undergo a series of improvements to enhance the customer experience".
Freiman says: "There is an emotional angle to it. People think that water, for example, is something that should not be privatised. A small minority can dominate the discussion."
Nossaman is "doing its best to promote PPP as an alternative delivery and financing model throughout the country", says Allison. The firm is also advocating a change to the US tax code that would expand tax-exempt financing beyond transportation projects to include social infrastructure such as courthouses, schools and prisons. These projects would be more attractive to pension fund and other institutional investors, in his view, because they are more comparable to traditional real estate investment. "How do toll roads or light rail fit into the real estate mindset, where there's no mortgage and they feature very different risk allocations?"
The complexity of infrastructure can be off-putting to both institutional investors and municipalities. The West Coast Infrastructure Exchange "is trying it frame it so each deal is not a boutique, one-off, very complicated process", says Trutt. "We are trying to create standardisation of these projects, to help drive transaction costs down."
Oregon, for example, has passed pioneering legislation, modelled partly on the system in British Columbia, which has a procurement system that "is very transparent and predictable for private-sector participants", says Trutt. In British Columbia, projects over a certain size have to be screened as potential PPP projects to see which route most benefits the taxpayer. Oregon House Bill 4111 has adopted the same model.